Short-video app TikTok, owned by ByteDance, continues to grow even though it has been receiving harsh criticism since it was first released. The social media app has been downloaded more than 2 billion times from the Google Play Store and Apple App Store.
We have shared much news with you so far about the effects of the Coronavirus pandemic on the mobile app market. Since we do not have the opportunity to socialize like before, we now use mobile apps more for having fun and spending time. And TikTok is now one of the first choices of many mobile users.
According to the data released by the mobile app market intelligence company Sensor Tower, popular short video app TikTok reached 2 billion app downloads. It also broke a new record by getting 315 million downloads in a single quarter and became the most downloaded app of 1Q20.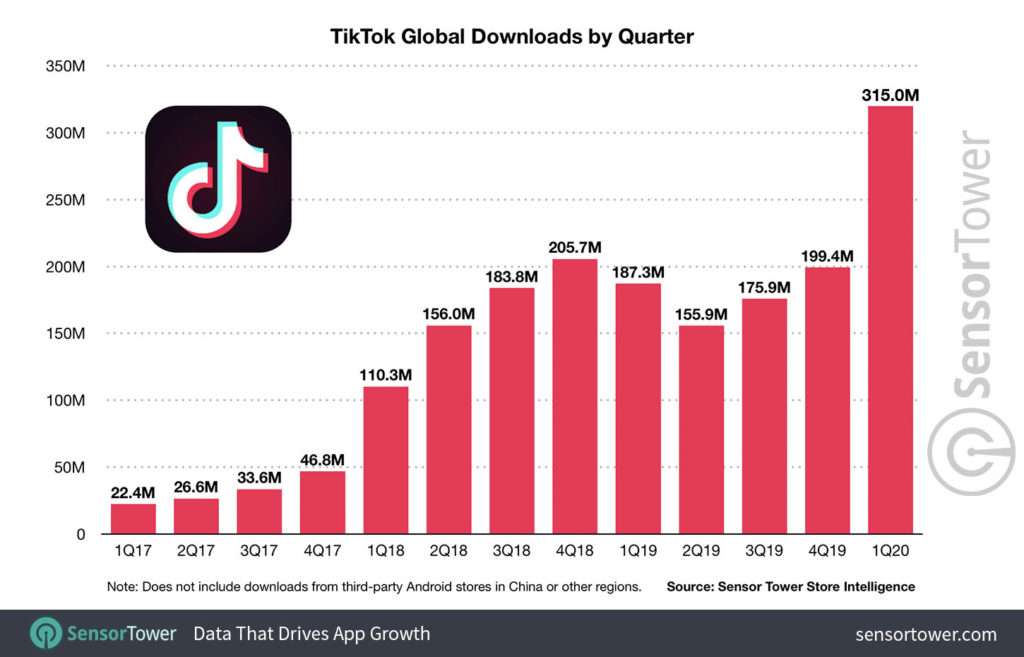 The country that downloaded TikTok the most in the first quarter is India with 30.3% of the total downloads. China is second with 9.7% and the USA is third with 8.2%.
The platform from where TikTok was most downloaded is the Google Play Store. It has been downloaded 1.5 billion times on the Android platform so far, which corresponds to 75.5% of the total downloads. On the iOS platform, it was downloaded 459.2 million times.
Also, overall user spending increased 2.5 times compared to December 2019 and reached $456.7. ($435.3 of this revenue came from the App Store.)
The top spending country is China with $331 million, which is equal to 19% of total spending. USA users spent $86.5 million and UK users spent $9 million.
Don't forget to leave a comment.