Coronavirus has caused major changes in our lives. Millions, maybe billions, of mobile users who stay at home to protect themselves and their environment from this pandemic are now using mobile applications more. According to Mobile Data Analytics Platform AppAnnie, downloads of Health & Fitness apps like Nike Training Club and Home Workout increased by 40% in March. In addition, consumers spent in this category set new records. 
Recently, App Annie has released new data on the effects of COVID-19 in the mobile application industry. According to the Mobile Data Analytics Platform, Health & Fitness apps downloads increased by 40% in March, compared to the previous two months.
At the same time, mobile users have spent $59 million on Health apps and $36 million on Fitness apps.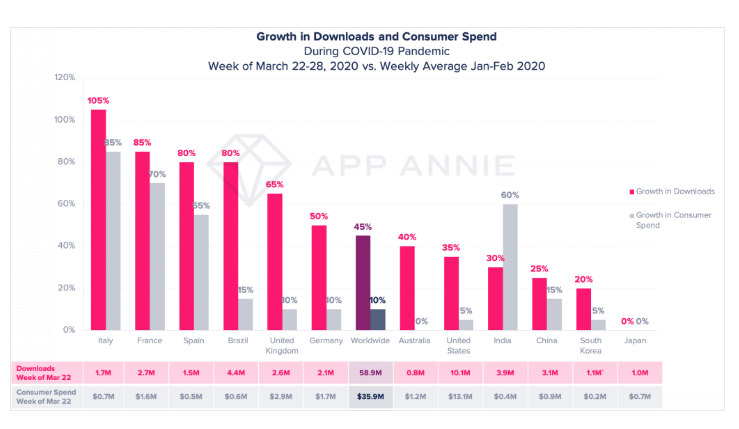 This increase is usually observed in January due to new year resolutions. However, it is quite obvious that mobile users are looking for Health & Fitness apps to keep fit while under quarantine.
According to App Annie, the country that experienced the biggest increase is Italy. As you know, Italy is one of the first countries to go into full lockdown in Europe.
You can check out App Annie's data for more details.
Don't forget to visit Mobile Marketing News for the latest developments in the mobile industry!