Due to the ongoing Coronavirus pandemic, major changes occurred in our daily lives. As we stay at home in order to prevent the spread of COVID-19, we're moving less and eating more, which may cause us to gain weight and lose our fitness. Fortunately, it is possible to prevent this with home workout apps. In today's article, we are going to introduce you to one of the best fitness apps for iOS: Nike Training Club.
Let's begin.
Home Workout With Nike Training Club
Yesterday we shared with you the information that the downloads of the apps in the Health & Fitness category increased by 40% due to COVID-19. One of the most trending applications in this category is, undoubtedly, Nike Training Club.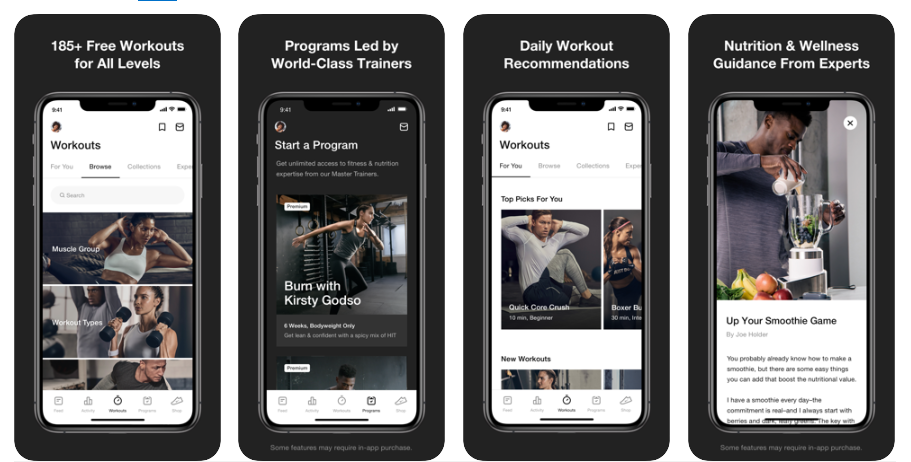 Looking at its reviews, we can say that many users define NTC as the best fitness app for iOS. I also love and use it every day.
How do you use Nike Training Club?
Developed by Nike, one of the largest sports brands in the world, Nike Training Club offers you everything you need to have a healthy and fit body.
NTC is very easy to use.
After downloading, open the application and sign up.
When you open it for the first time, you will be asked some questions to access customized workouts.
If you want to start training quickly, check out the workouts selected for you on the For You tab.
Click on the Workout tab to if you want to view all the workouts within the app.
You can also create your own training plan from the My Plan tab.
Press the Download button after selecting any workout.
You can now start your training by following the instructions and videos.
How do you use Nike Training Club on Apple Watch?
If you have an Apple Watch, just start your workout on your iPhone. You will then view the videos and directions on the screen of your Apple Watch. That's it!
Do not forget to consult your doctor before using the app if you have a health problem, are receiving treatment, etc.
We talked about what NTC is and how you can use it. Now it's time to take a look at its success on the App Store.
Let's check out the App Store rankings, app reviews and requirements of NTC, one of the best fitness apps for iOS.
App Store Rankings
NTC is quite trending especially in Italy, the USA, Turkey, France, Canada, Japan and Portugal.
According to AppAnnie, as of April 10, its rankings in Italy, the USA, Turkey and France are as follows:

And here are its Canada, Japan and Portugal rankings:

When we look at the graphic, we see that the rise after March is quite obvious. This is undoubtedly a result of Coronavirus.
App Reviews
These two questions are very popular on the internet right now: Is the Nike Training Club app effective? Does Nike Training Club help you lose weight?
The answers to these questions are entirely up to you. Your age, gender, weight, how often you train etc. affects the efficiency you get.
But looking at the Nike Training Club app reviews, it is possible to say that iOS users are quite satisfied with it.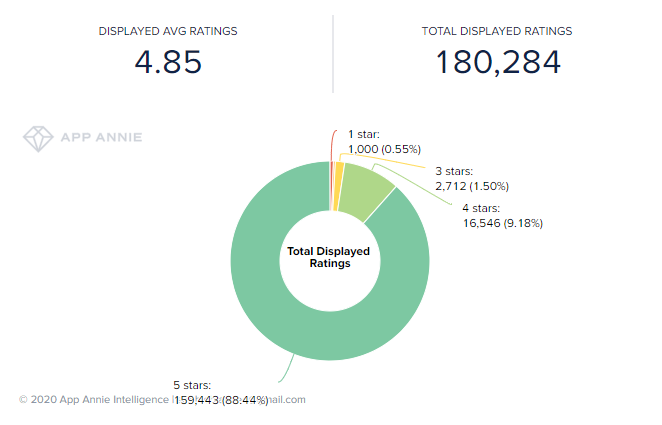 As of April 10, the best fitness app of the day has 180,284 app reviews in the App Store. Its average rating is 4.85 out of 5.
App Requirements
The size of this home workout app (which you can use in English, Simplified and Traditional Chinese, Korean, Japanese, Italian, Russian, Turkish, Spanish, Dutch, German, Indonesian, French, Swedish, Thai and Portuguese languages) is 171.2 MB.
You can easily use it on your iPhone, iPad and iPod Touch devices with iOS12.0 / watchOS 4.0 and above.
How To Download Nike Training Club
Just click here to download NTC directly from the App Store.If you want to get app support, click here.
We are waiting for your comments!
If you want us to promote your mobile app, visit our Advertise page.
For more app reviews, visit Hot Apps.