In the first quarter of 2020, Nike Training Club app saw an all-time high for the company, more than 50% of its members had started a workout using the app, as revealed by the officials of the company in a conference call. 
"We can navigate in fact we can thrive in this environment thanks to our digital advantage and the full breadth of our global portfolio." John Donohoe, CEO of Nike, said on the conference call.
In the NIKE Running Club app, the company has seen four consecutive months of more than 1 million downloads as users, who have missed the comradery of group runs during COVID-19, have adapted to the audio-guided runs the app offers. Matt Friend, CFO of Nike, also cited that, in the Q1, it was the first time ever that women completed more runs than men.
Nike saw a 150% growth in demand on the Nike app and 200% increase in demand for the Nike Commerce app with triple-digit growth in monthly active users in Q1 2020.
"This is significant for us, as it speaks to the increasing consumer adoption of our apps and while we have had tremendous success in digital and quickly pivoted to the accelerated consumer shift, I truly believe that NIKE is just scratching the surface of what's possible. With our breadth and depth no one has the advantage in this space that NIKE has to directly connect with consumers." Donohoe said.
—
In the first months of 2020, health and fitness apps like Nike Training Club saw more than 40% increase in the number of downloads.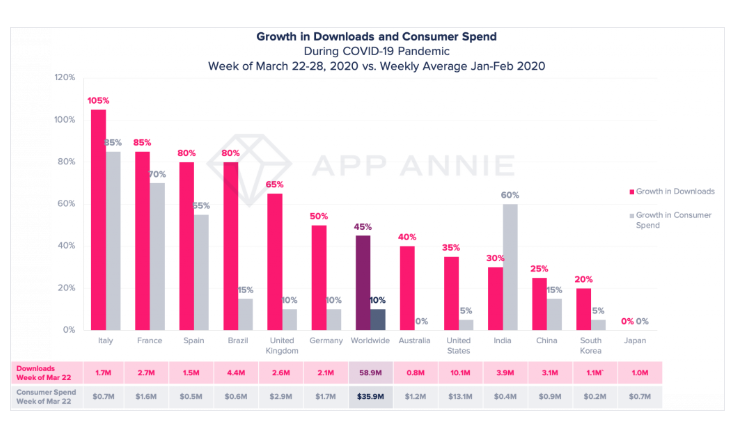 At the same time, mobile users have spent $59 million on Health apps and $36 million on Fitness apps. This increase is usually observed in January due to new year resolutions. However, it is quite obvious that mobile users are looking for Health & Fitness apps to keep fit during pandemic.