In 2022, Apple Watch shipments increased by 50 million worldwide. Apple managed to maintain its leadership in the smartwatch market globally with about 60% in 2022.
There are many apps that can be used on smart watches with the watchOS operating system. If you are looking for good Apple Watch apps, we have prepared this list for you. From sleep tracking to weather, fitness to golf scoring, you can find the best App Watch apps on this list.
The Best Apple Watch Apps
Google Maps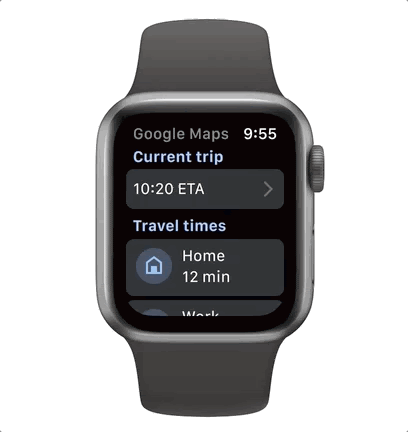 The first app on our list of the best Apple Watch apps is for the ones looking for a navigation app for their smartwatch: Google Maps. As the most popular navigation app in the app stores, Google Maps allows you to both navigate to an existing shortcut and to a new destination using your Apple Watch. The app also allows you to set travel mode on your Apple Watch.
Peloton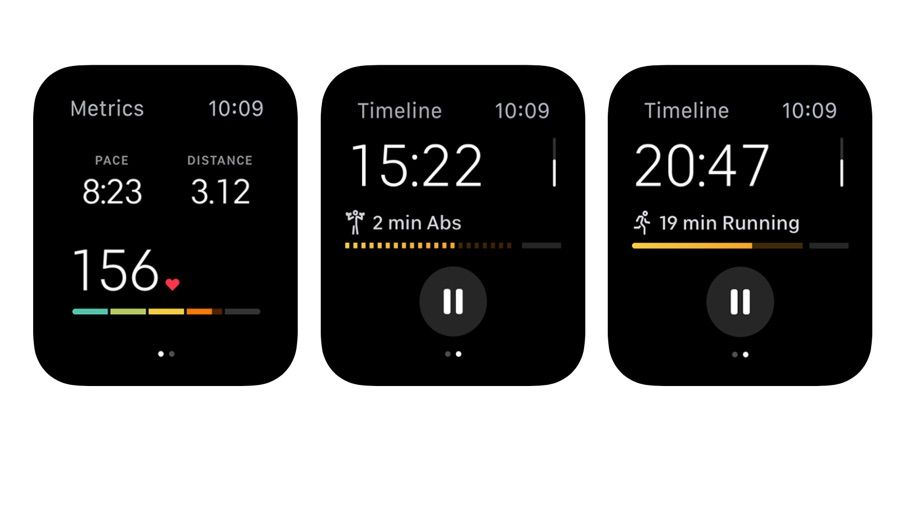 If you are looking for a fitness app or a running app for your Apple Watch, you can give a try to Peloton for yoga and running. The Peloton app in Apple Watch displays distance, timeline, pace, heart rate, and Heart Rate Zones during a workout. The app also has an integration with the Apple Health app to let you see your current vital statistics.
In order to take a workout class with your Apple Watch, you need to start and complete it from your iPhone. After completing a workout, the Apple Watch app of Peloton displays a summary of the workout on the Apple Watch screen.
---
Also Read: The Best Home Workout Apps
---
Hole19 Golf GPS & Scorecard

For the ones who are looking for a golf app for Apple Watch, Hole19 Golf GPS & Scorecard is one of the most downloaded and accurate apps. It provides a distance tracker to let you measure the distance of your last shot as you walk to your ball and to see how far you are from your goal. You can also track your scoring by entering your shots, including putts, sand shots, penalties, and fairway hits.
As one of the best Apple Watch apps, Hole19 Golf GPS & Scoreboard app covers more than 43,000 courses in 201 countries. It's a free-to-download app where you are offered paid subscription packages at the end of a trial period.
---
Also Read: The Best Golf Apps for Apple Watch
---
Nike Run Club & Nike Training Club

Nike Run Club and Nike Training Club both are available for Apple Watch for fitness and run tracking and training.
Nike Run Club is among the best alternatives among running apps for Apple Watch. It allows you to select a goal and start an audio-guided run, check out previous runs, customize a run, and get in-run audio cheers from friends.
The Nike Training Club app is a good candidate to be your personal trainer. We can say that it is a must-have and one of the best Apple Watch apps if you are looking for a fitness trainer. It allows you to set goals, advance to the next workout, pause, skip workouts, and more, all while monitoring your heart rate and calories right from your wrist. Having more than 180 workouts in its app for free, the Nike Training Club app provides you with personalized workouts based on your activity and a flexible training schedule to let you achieve your goals.
Nike Training Club – Store Link
---
Also Read: The Best Free Workout Apps for iOS
---
Lose It!

Lose It! is a calorie-counting app designed to help its users to reach their goals for losing weight. According to the app statistics, using the app, 80+ million pounds of weight has been lost by its members so far. It basically tracks the calories you consume and helps you benchmark it with your goal. While the phone app enables you to scan barcodes of what you eat, the Apple Watch app Lose It! doesn't support this feature but it is still worth trying to keep up with your calorie intake to reach your goals.
If you want to continue counting your calories anytime you need, Lose It! is one of the best Apple Watch apps for you.
---
Also read: The Best Calorie Counter Apps for iPhone and Android
---
Ten Percent Happier Meditation
The app aims to make you ten percent happier. It is one of the most preferred meditation apps for Apple Watch. It provides quick meditation and sleep sessions as well as bite-size stories and inspirations to boost your motivation and decrease your anxiety.
The Apple Watch app also has Apple Health integration to let you track your progress in the long run. In order to get full access to Ten Percent Happier's meditation and videos, you need to subscribe to a paid subscription.
---
Also Read: The Best Meditation Apps
---
Pillow

Pillow is a free-to-download sleep tracker app designed for iOS devices and Apple Watch. In order to start using the app via your Apple Watch, the only thing you need to do is wear your smartwatch before sleeping. The app automatically starts analyzing your sleep.
You can see your last night's report, heart rate graph during sleep, sleep stage diagram, and sleep session trends on the Apple Watch. It has an integration with Apple Health so your sleep data will automatically be added to Apple Health's Sleep category.
The sleep tracking app also provides different Watch Faces for devices with watchOS 7 or later. Here you can choose and download your favorite Watch Face.
---
Also Read: The Best Sleep Apps for Apple Watch
---
Spotify

For the ones looking for a music streaming app for Apple Watch, Spotify might be a good match. Via Spotify's Apple Watch app, you can play, pause, and skip music and podcasts, control the volume, save a song or a podcast to your favorites, and use Siri to voice control your music and podcasts. To get Spotify on Apple Watch, you'll need:
iPhone running iOS 12 or above.
Apple Watch on watchOS 5.2 or above.
---
Also Read: The Best Health Apps for Apple Watch
---
Nano for Reddit

The next app in our list of the best Apple Watch Apps is for the Reddit lovers. If you want to browse Reddit on your Apple Watch, Nano for Reddit is what you need. Via the app, you can browse your Reddit homepage, vote on posts, view images, check your Reddit inbox, and read news.
If you want to limit the number of comments per post, you can change it from the app settings. You can also change preferences for stickied posts, haptics, and compact mode.
Just Press Record

Just Press Record, an audio recorder app that costs $4.99, allows you to record audio from your Apple Watch with one click and listen to the audio you have recorded. You can use the app not to forget something that comes to your mind during a run or walk, and you can also use the app to edit the sounds you recorded from your iPhone.
Pedometer++

If you need a standalone pedometer, Pedometer++ is one of the most popular alternatives in the App Store. You can use the free app as a pedometer for walking, running, and hiking, track your progress through it, and see more detailed data such as calories burned and heart rate by using it integrated with the Health app.
---
Also Read: The Best Pedometer Apps for iPhone and Android
---
The Weather Channel

One of the must-haves for those who use their Apple Watch for outdoor activities is a weather app. Among the most popular weather apps all over the world with millions of downloads, The Weather Channel's Weather app will more than meet your needs with its accurate forecasts.
My Water

My Water is one of the best water reminder apps with more than 6 million downloads. With the app, you can track your daily water drinking goal, reach your goals more easily with reminders, and open the doors to a healthier life with motivational rewards.
Any.do

Any.do, a very popular to-do list app preferred by 30 million people, allows you to keep track of your daily tasks from your smartwatch. In addition to keeping track of the tasks you will do, it is also possible to mark the tasks that you have completed with the app, which ensures that you do not miss the birthdays of your relatives.
---
Also Read: The Best To-Do List Apps for iPhone
---
Lifesum

Developed for devices with Android and iOS operating systems, the Lifesum app also has a watchOS version. The app, which has a successful interface, allows you to take control of your daily eating habits. In the service preferred by millions of people, you can also monitor the amount of water you drink during the day.
PCalc Lite

The WatchOS version of PCalc Lite does not require a smartphone or computer to operate the calculator. You can make transactions very quickly and practically on the smartwatch. The app, which draws attention with its user-friendly interface, offers users simple use.
Shazam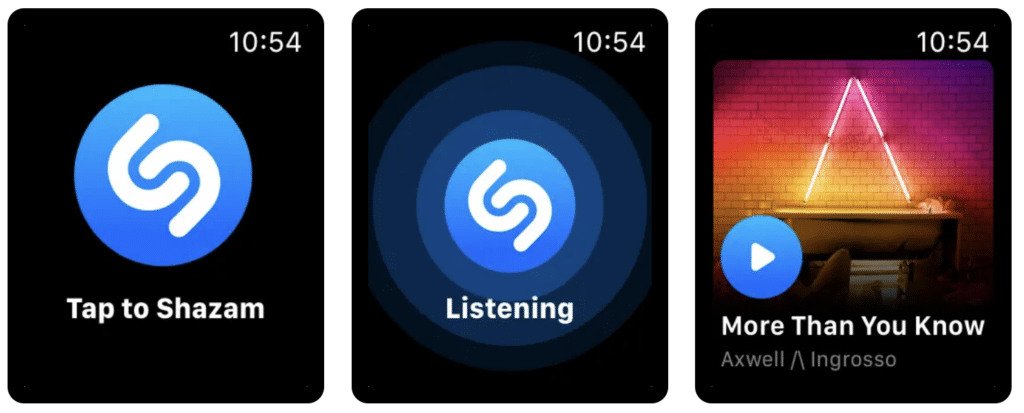 Shazam, which has huge popularity around the world, is an app that allows you to learn the name of the song playing in your environment in a very short time. You can learn the name of the song playing around you in seconds by touching the Shazam logo on your smartwatch without the need for a phone.
---
Also Read: The Best Music Recognition Apps for iPhone and Android
---
iTranslate Converse

There is also an Apple Watch version of the popular translation app called iTranslate Converse. Supporting 38 different languages, including Italian, German, and Spanish, the app needs to speak through a microphone in order to be able to translate. This allows two different people who do not know each other's language to communicate.
Sofascore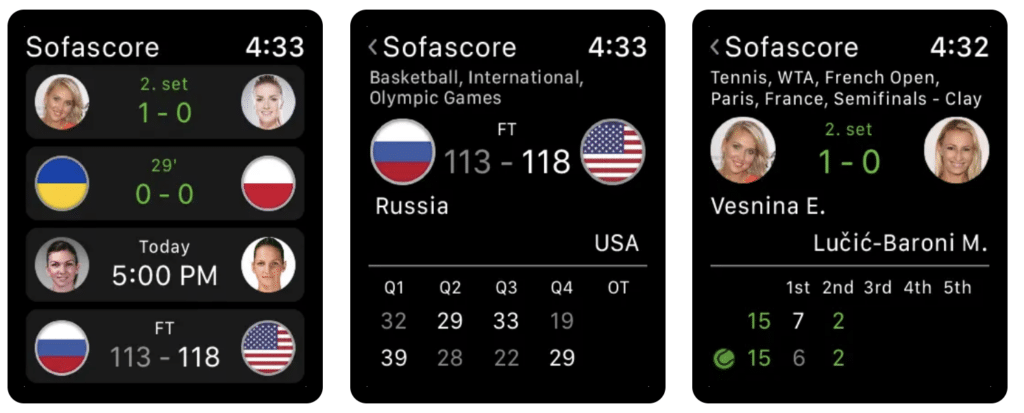 Sofascore is an app where you can follow the scores of competitions in sports such as basketball and football. The app, which includes Android, iPhone, iPad, and Apple Watch versions, offers various statistical information as well as scores. Sports such as tennis, ice hockey, and volleyball are also available in the app.