While there are many different workouts you can do at home with your own body weight, there are also mobile apps to help you do these workouts. We have brought together the best home workout apps for those who do not feel well in the gym and want to do their sports and exercise at home.
---
Also Read: The 10 Best Weight Loss Apps
---
Aaptiv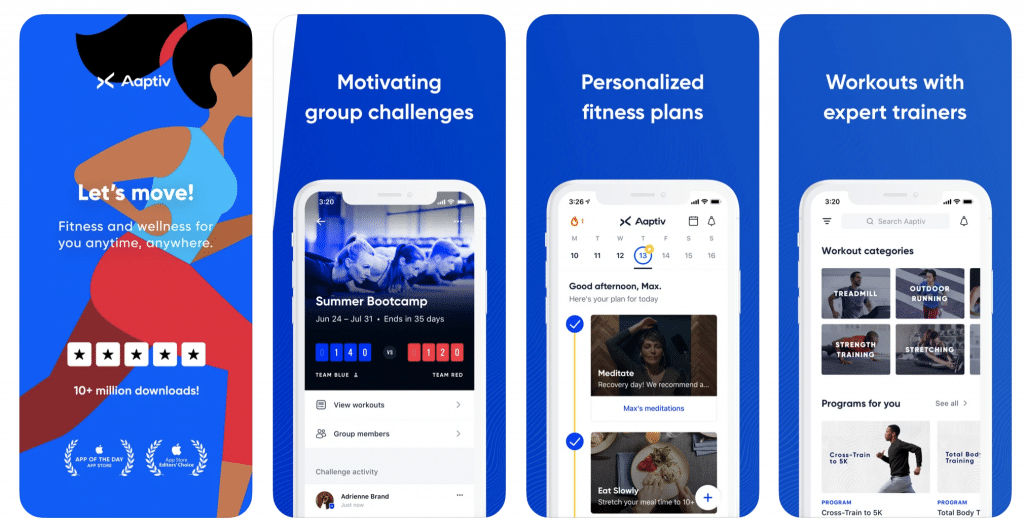 Price: Free / $14.99 per month / $99.99 per year
One of the best home workout apps, Aaptiv adds 30 new audio workouts every week to its program, offering more than 2,500 trainer-led, music-driven workout options. The app has techniques, tips, and encouraging directions to help you keep up with your workout.
The popular app even creates unique playlists to accompany your workouts. You can try Aaptiv for free for seven days and then purchase a membership for a certain fee. This app is available for both iOS and Android operating systems.
Nike Training Club
Price: Free
Nike Training Club, one of the most recommended apps by many sports trainers, is one of the most preferred and best home workout apps thanks to its simple and useful interface and various programs.
The app, where you can find many exercise programs prepared by master trainers according to your personal needs, is free. Of course, there are also premium programs within the app that you can purchase for a certain fee but if you are looking for a free home workout app, NTC's free version is more than enough.
Peloton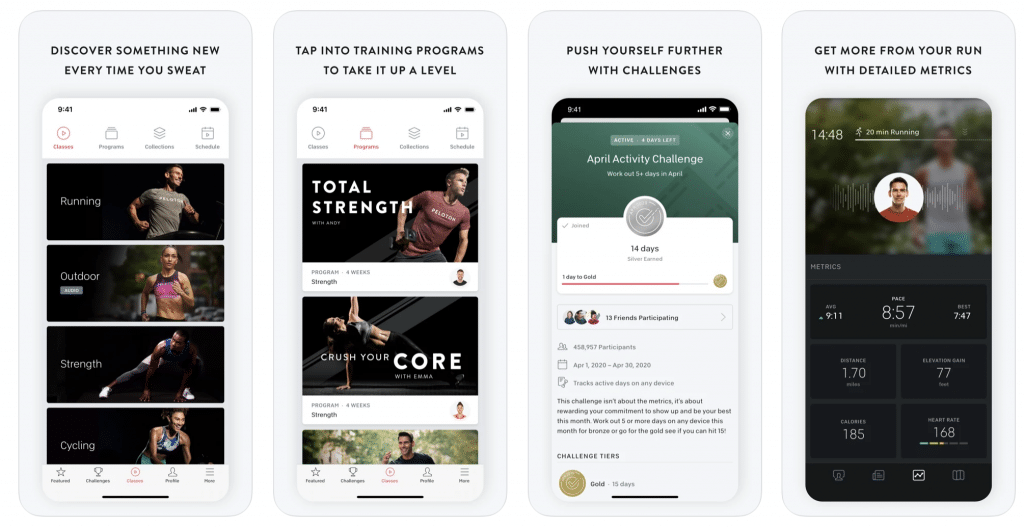 Price: 30-day free trial /$12.99 per month
Getting active is now easier than ever with live exercise classes. The Peloton app, which offers a free 30-day trial, helps people cope with staying at home. Peloton offers live and on-demand workout classes in HIIT, yoga, running, strength and other categories that require no equipment.
The app also lets you stream your workouts to your TV for easy viewing on the biggest screen in your home via the Apple TV app or via AirPlay or Chromecast.
---
Also Read: The 5 Best Yoga Apps for iPhone and Android
---
Seven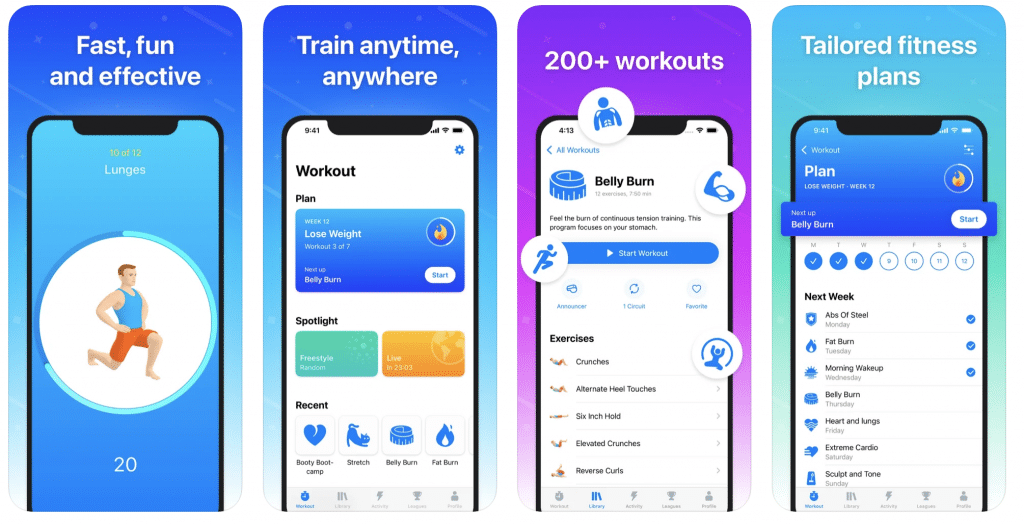 Price: 7-day free trial / $4.99 per month / $39.99 per year
Seven, which is an app that can be easily used by people who do not have much sports background, do not like to do workouts, or do not have time for workouts, are offered 7-minute workout videos a day, and by watching them, the highest benefit is aimed as soon as possible.
With over 30 million users, the app is one of the best home workout apps.
Freeletics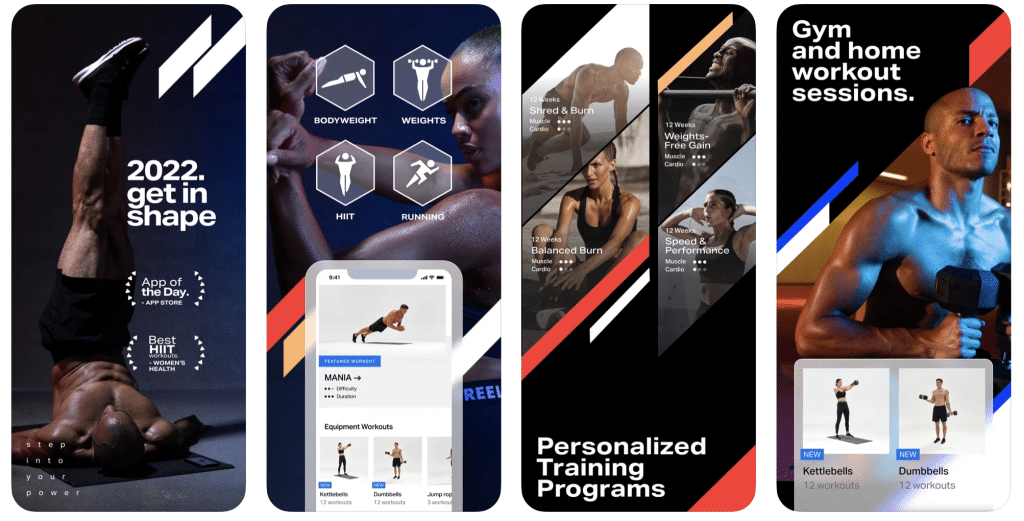 Price: Free / $34.99 per 3-month / $59.99 per 6-month / $74.99 per 12-month
This home workout app also provides an environment where you can compete, making you a little more ambitious and motivated. You can collect points by setting your weekly goals and reaching them. The app, which can be used for free, also offers a lot of content for a fee. The free version of the app includes 20 HIIT bodyweight workouts, 25 exercises, 20 audio sessions, and workout spots.
---
Also Read: The 7 Best Habit Tracker Apps
---
PUMATRAC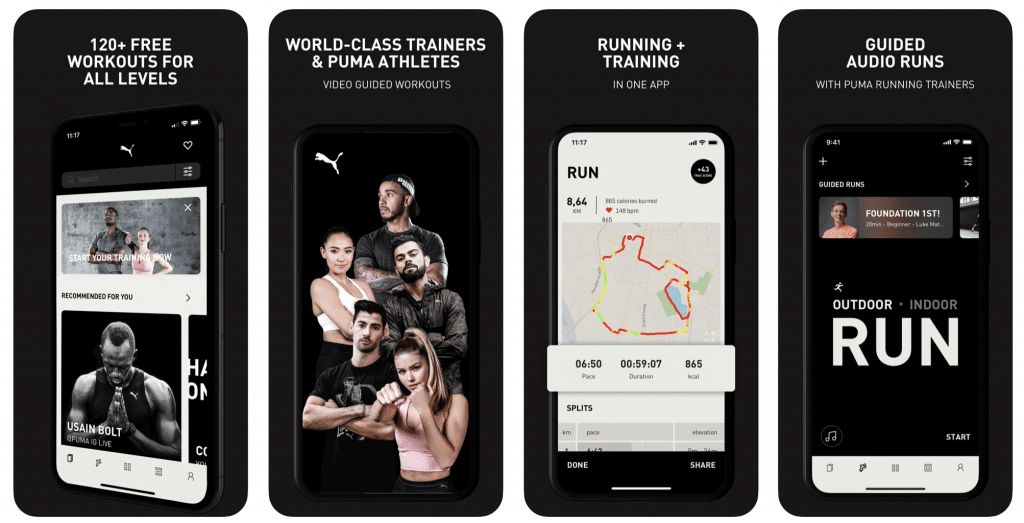 Price: Free
PUMATRAC is one of the best free home workout apps that should be checked out by those new to the workouts, offering many ways to love workouts. The app allows you to reach the exercise you need with personalized workouts. PUMATRAC also helps you see where the athletes around you are doing sports.
Adidas Training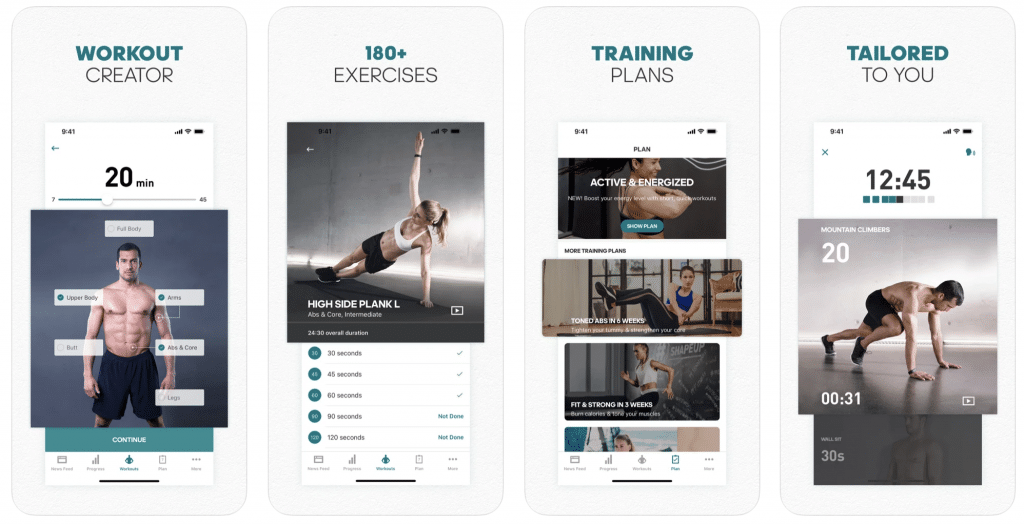 Price: Free / $9.99 per month
This app, developed by Adidas, where you can perform your routine training with your own body weight, will offer you your exercises in line with a certain plan. You can track your goals by creating your own workout calendar in the Adidas Training app, where you can access more than 180 HD bodyweight training videos.
Adidas Training on Google Play
Adidas Training on the App Store
Fitbit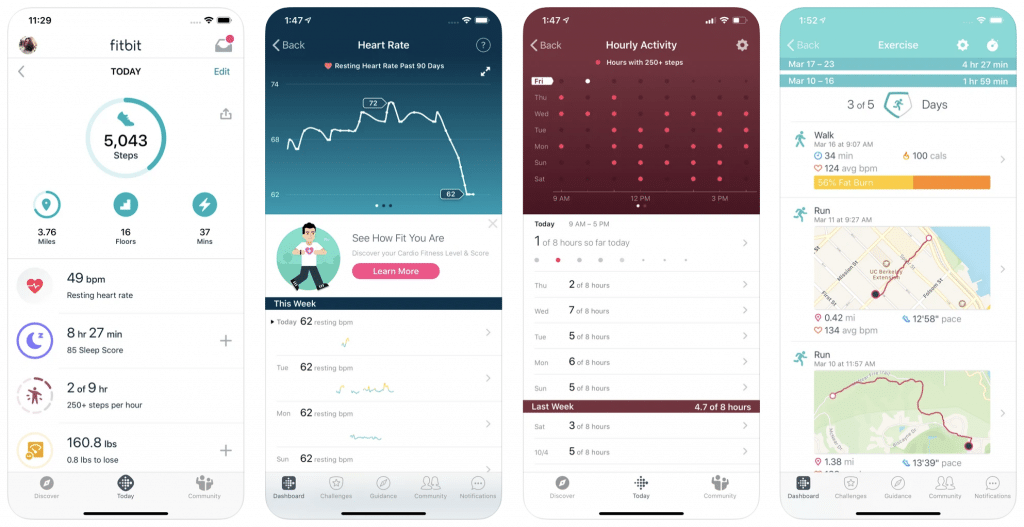 Price: 90-day free trial / $9.99 per month / $79.99 per year
Fitbit is one of the best home workout apps that allows you to track almost every topic you need to live a healthy life, such as sleep, meditation, nutrition, and workout. Using the app, you can set goals for yourself, celebrate goals you've accomplished, manage your stress level by listening to audio tracks, record what you eat, and more. If you upgrade to the paid version of Fitbit, you can access personalized health programs and more than 240 video workouts you can do at home.
---
Also Read: The 6 Best Calorie Counter Apps for iPhone and Android
---
Sworkit
Price: 7-day free trial / $4.99 per month
In the Sworkit app, which has more than 25 million users and movement categories such as strength, cardio, yoga, stretching, you can restrict your exercise for as long as you want. On the other hand, in the app, you can select the area of your body you want to train and view the appropriate workouts.
The video content presented in the app usually supports training without equipment. For this reason, this app is very suitable for those who want to do sports at home.
---
Also Read: The 8 Best Mood Tracker Apps
---
Daily Workouts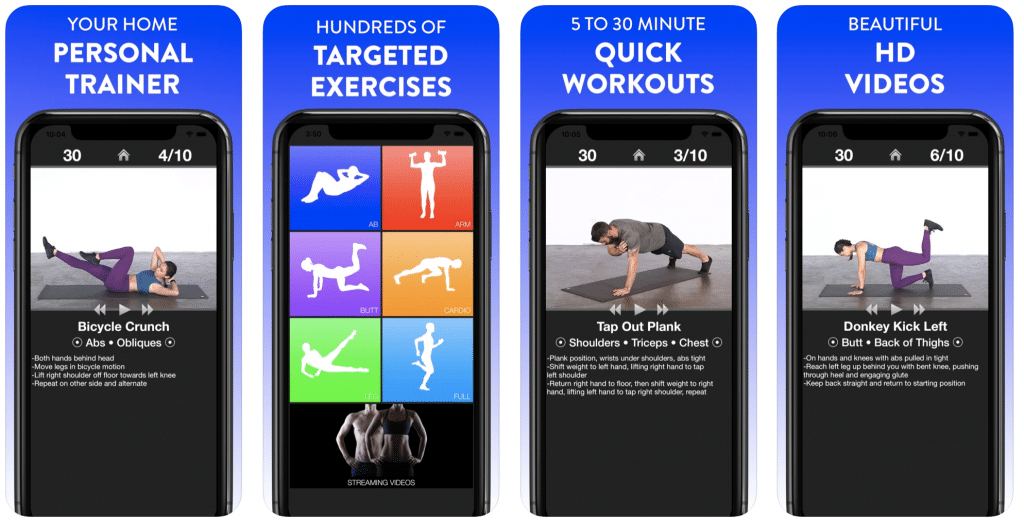 Price: Free
Last in our list of the best home workout apps is Daily Workouts that offers 10 different 5 to 10 minute targeted workouts and 10 to 30 minute randomized full body workouts.
Including more than 100 exercises developed by a certified personal trainer, Daily Workouts is ideal for both men and women. If you want to access more exercises and ad-free experience, you may consider purchasing paid version of the app.