Obesity, which occurs as a result of unhealthy diet and sedentary life, is accepted as the cause of many diseases.
You may have made many wrong attempts to get rid of your excess weight. We have brought together the best weight loss apps that will help you lose healthy weight to support you in this difficult process.
Thanks to these apps that you will install on your Android and iOS devices, you will be able to find many suggestions from the water you drink to the calorie count of the food you eat.
However, if you want to start a diet, do not forget to consult your doctor first to understand if there are any problems that may adversely affect your health and to make the right diet for your body.
BodyFast Intermittent Fasting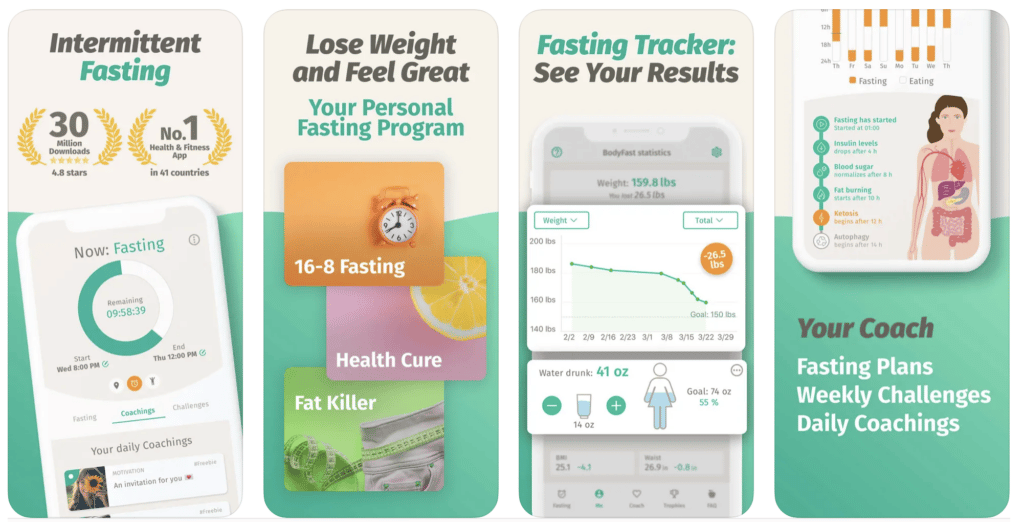 As of the best intermittent fasting apps, BodyFast, where you can monitor your healthy diet day by day, aims to have a fit body without going to dietitians.
In the app, which has more than 30 million downloads, you can see detailed statistics for 10 different fasting plans, water tracking, weight, and body mass index. With the subscription included in the app, you can reach a special healthy diet plan as recommended by your diet coach. 
Carb Manager
Carb Manager has a very large database of protein, fat, carbohydrate, vitamin, and mineral amounts in all the foods you consume. Specialized especially in the keto diet, Carb Manager guides you to have a healthy body by making an analysis of what you eat. This app, which is liked by many users, allows you to reach your goal in a short time.
If you are on a keto diet, you can find the best keto diet apps here.
Calorie Counter by FatSecret
This calorie counter app has manual barcode entry and a barcode reader, so you can easily get calorie and nutrition information for your favorite meals, brands, and restaurants you go to. 
With this weight loss app, you can easily track the calories in the foods you consume by taking pictures of your meals. FatSecret's popular app also provides a community to support your weight loss.
Lifesum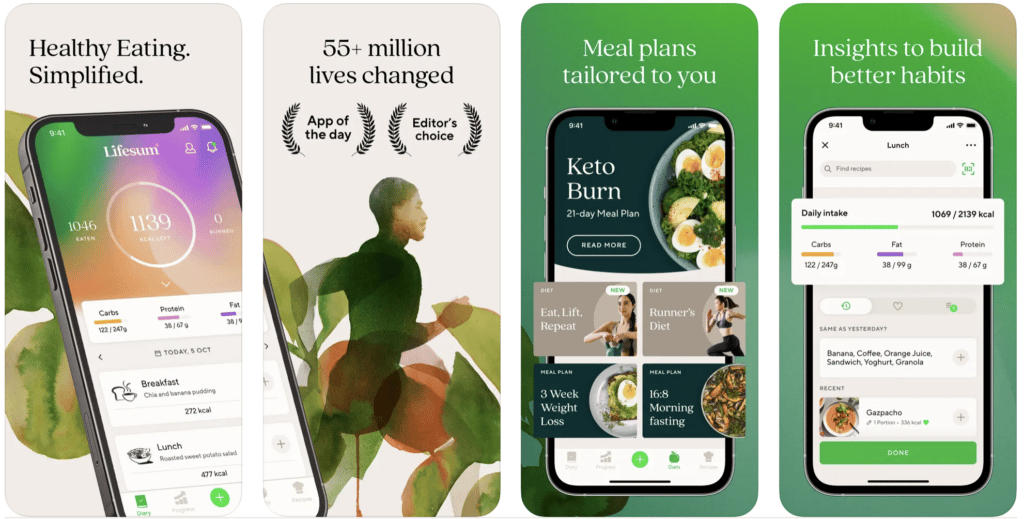 You can access diet plan, food diary, macro calculator, calorie counter and healthy recipes on Lifesum. As one of the best weight loss apps, Lifesum contributes to your healthy life by making a special plan for you according to your goals and current health status.
---
Also Read: The 5 Best Apps for Grocery Lists
---
MyFitnessPal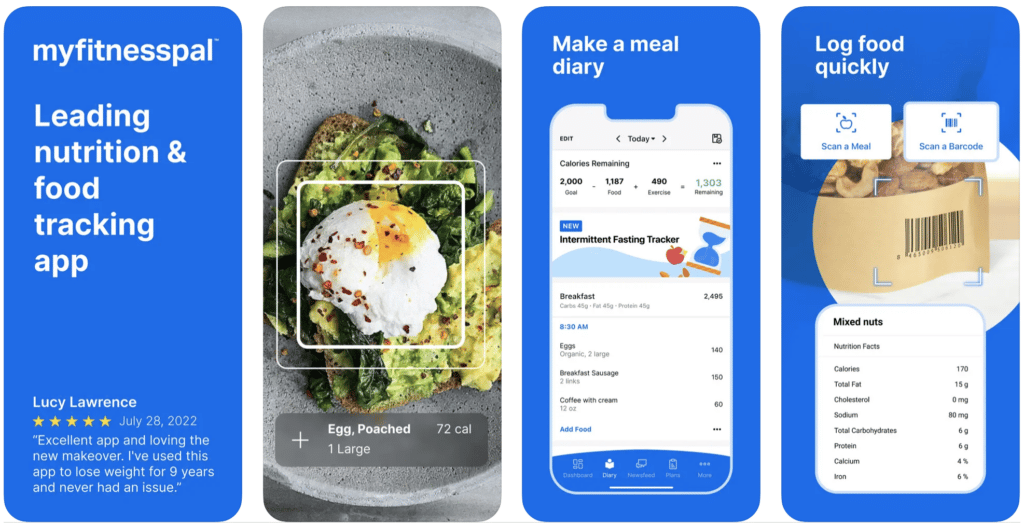 With more than 6,000,000 food data-based calorie counters, MyFitnessPal has a daily updated and new food plan. With this app, you can reach the amount of calories, fat, carbohydrates, sugar, fiber and cholesterol in your food with a detailed table.
As one of the best weight loss apps with an online community of 200 million members, it guides you through your food and exercise plan and allows you to support each other by communicating with your friends in the app.
---
Also Read: The 10 Best Free Workout Apps for iOS
---
Fooducate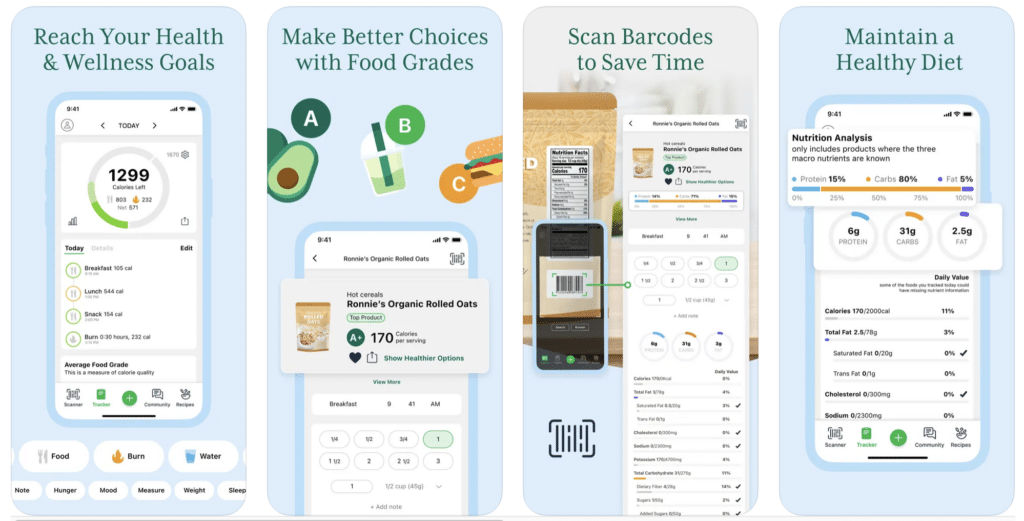 The popular app, which was awarded 4 different awards as one of the best apps on diet and nutrition, offers you a diet plan that is fun and includes your favorite foods. With Fooducate, you can adjust the amount of your favorite meals and add them to your plan and get healthy diet tips.
Noom
Noom is kind of different from the other weight loss apps on our list. Created by a team of doctors, Noom focuses on changing your eating habits and developing healthy habits that last for a lifetime.
The popular weight loss app provides daily lessons and personal coaching and it allows you to track your food and exercise habits. Based on the answers you provided in the onboarding process, the app assigns you a daily calorie budget. Having a database of more than 3.5 million foods and over 1,000 interactive lessons, Noom claims that over 86% of its users keep the weight off beyond one year.
WaterMinder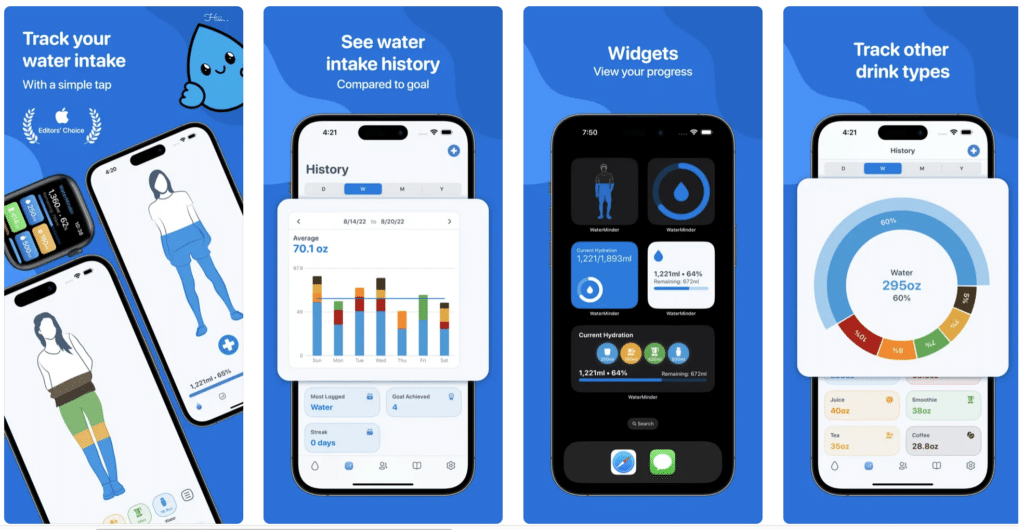 As it is known, one of the best steps to lose weight in a healthy way is to consume plenty of water. For this reason, we have added a water reminder app to our list that will increase your water consumption and help you lose weight.
One of the apps that will make a graph of the amount of water you need and guide you in this regard is WaterMinder. It determines your body's water needs and calculates the amount of water you lose during the day. Most of the time we don't realize how much water we drink. Here, WaterMinder calculates this for you and reminds you to drink water.
---
Also Read: The 7 Best Habit Tracker Apps
---
MyNetDiary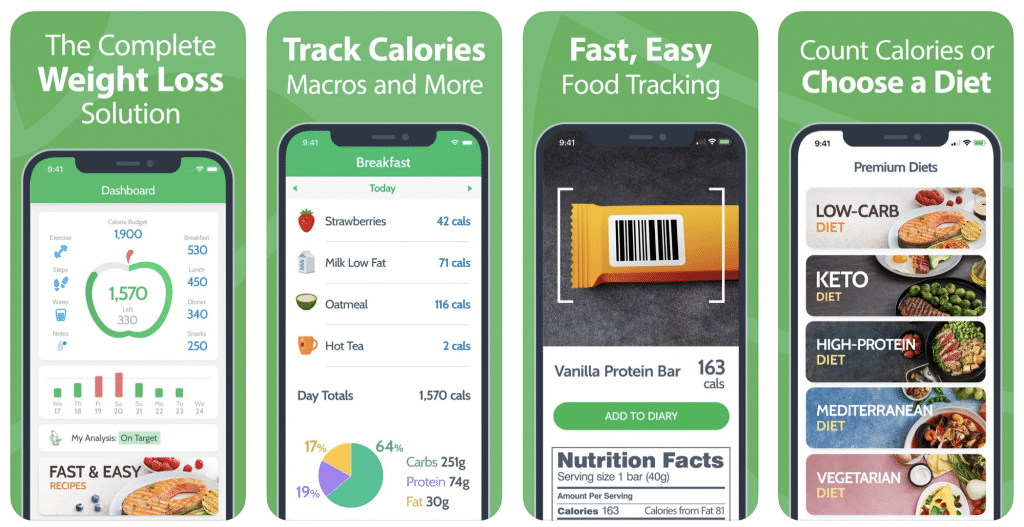 MyNetDiary, which is considered among the most successful nutritional applications by the American Journal of Preventive Medicine, claims that its users will lose 12% of their total fat mass after 7 months of regular use of the app. Thanks to the app, you can access special diet lists, calculate the calories of the foods you eat, and experience a planned weight loss process.
MyPlate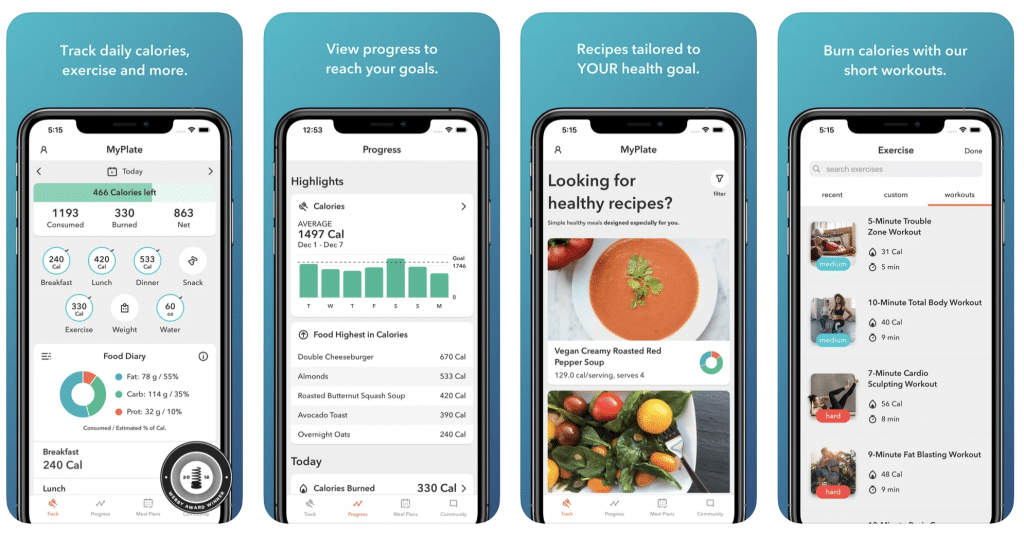 You can easily track the calorie, carbohydrate, protein, fat and other nutritional values of more than 2 million different foods via the MyPlate Calories Tracker, one of the best weight loss apps. You can prepare and follow your own special diet and exercise program on your profile page. The most striking feature of the app is that you can get live support from real experts whenever you want.