In the past, detailed highway maps were used for long journeys by car, and signage tracking was used for journeys within the city. With the rapid development of technology, maps also kept up with technology and got smarter, as in all areas of life.
Navigation apps developed especially for smartphones have started to be used frequently by drivers. In fact, they have become indispensable for drivers in metropolitan cities with heavy traffic, with instant traffic density and alternative route suggestions. We have compiled the best navigation apps for Android and iPhone and their features.
Here are the best navigation apps…
The Best Navigation Apps
Yandex Navigator
Google Maps
Waze
MAPS.Me
Sygic
ROADLORDS Truck GPS Navigation
OsmAnd
Yandex Navigator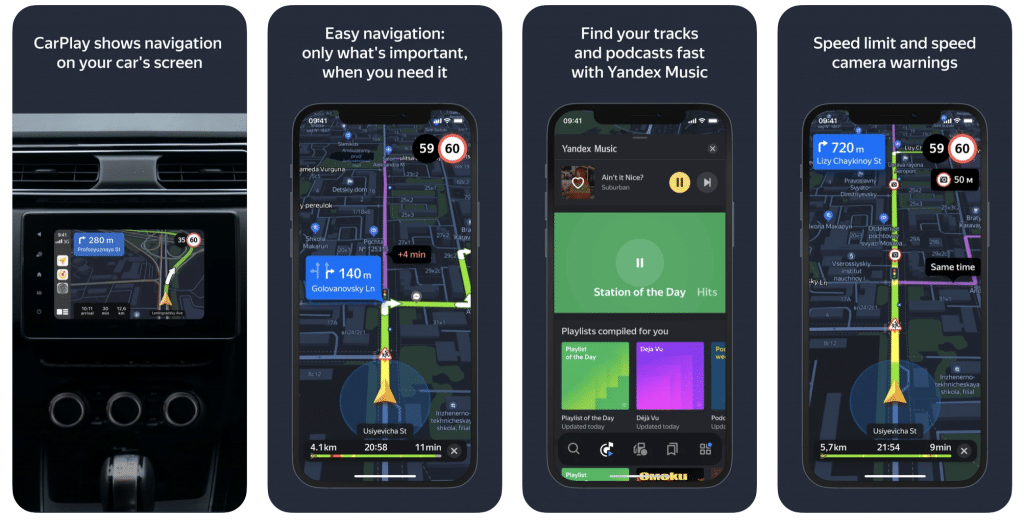 Yandex Navigation is among the most popular navigation apps of recent years. Some of the reasons for its preference are that it not only creates the route of the destination, but also determines alternative routes according to the traffic density.
In addition, many indicators such as offline use by downloading maps, gas stations, empty parking lot signs, speed limit warnings, traffic signs can be listed as the most important features offered by Yandex Navigation.
Yandex Navigator on the App Store
Yandex Navigator on Google Play
---
Also Read: The Best Weather Apps for iPhone
---
Google Maps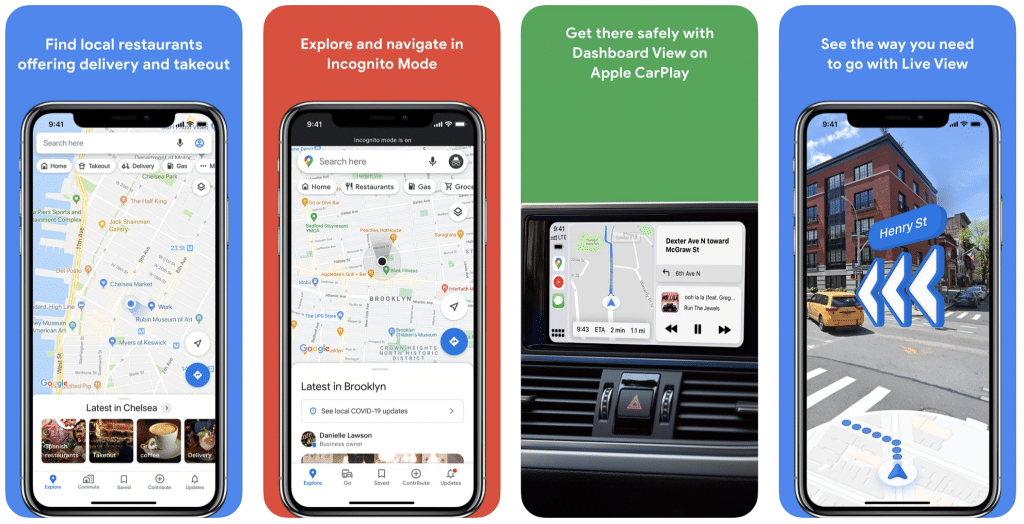 Another popular app that comes to mind when it comes to the best navigation apps for iPhone and Android is Google Maps. Google Maps, which can produce very detailed maps with the experience and software possibilities of the deep-rooted technology company Google, differs from the others with the options it offers.
Google Maps provides extensive information about many points such as restaurants, parking lots, ATMs, gas stations, hospitals, taking into account your location. Along with the location, comments and images are among this information. In this case, it also paves the way for accessing many important information about the searched place without going further. Voice command and search options and voice navigation options can be listed as features of Google Maps, as in many navigation applications.
Among the negative features of Google Maps are changing addresses or late identification of closed roads.
Waze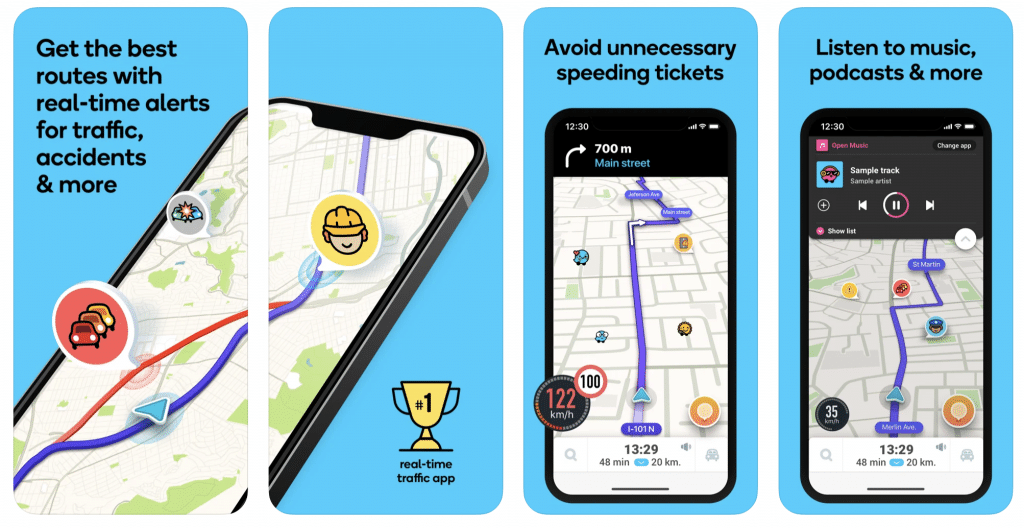 Waze, which is very popular especially in the USA and Europe and known as one of the best navigation apps for Android and iPhone, shares real-time traffic and road information to save time and fuel.
In Waze, accidents, hazards, police points and other incidents on the road can be reported effectively and road warnings can be received on the designated route. In addition, Waze, which saves frequently visited places in its memory and makes plans accordingly, offers many more social features to users.
---
Also Read: The 7 Best Road Trip Apps
---
MAPS.Me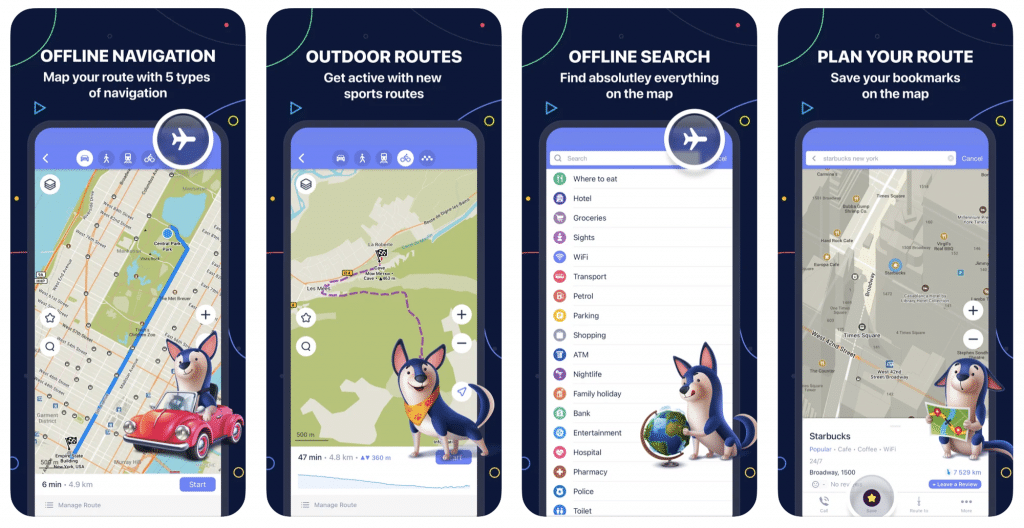 As one of the best offline maps for iPhone and Android, MAPS.Me has a very low margin of error, and takes its place among the apps that offer the best navigation directions in terms of these features. In order to use Maps.me, which has a user-friendly interface, it is sufficient to download the map of the inhabited area for once.
When the location to go is written in the search bar at the top, this app, which prepares the shortest and most practical route for drivers, makes the journey more enjoyable with its detailed maps worldwide. Although Maps.me provides significant advantages against its competitors offline, it is slightly behind in terms of heavy and instant traffic compared to its peers online.
Sygic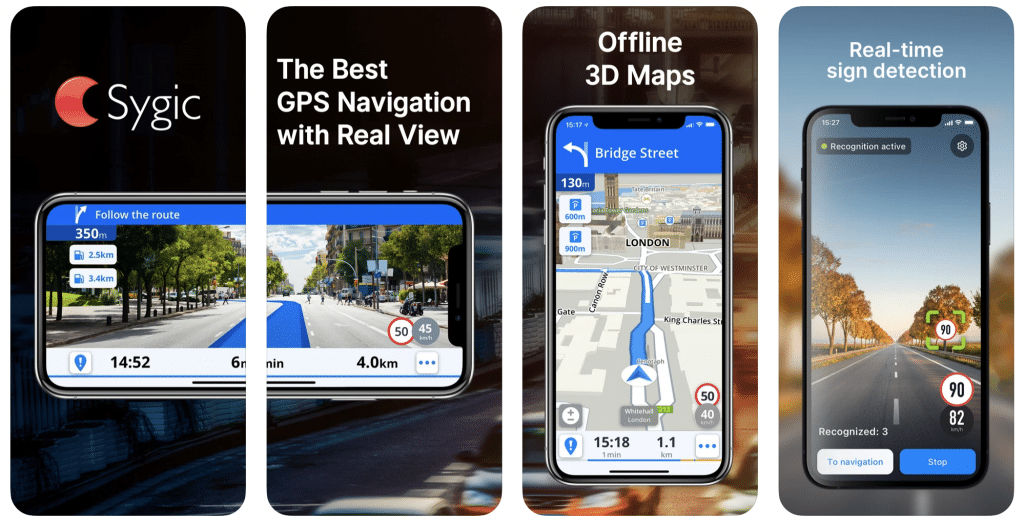 Sygic, a GPS-based navigation app that can be used offline, can be downloaded to SD card especially on Android devices, takes one step ahead by not taking up space in phone memory for Android users. Sygic's very good lane assistance and road tracking assistants, which have voice navigation accompanying drivers along the road, including road turns, are included in the app. The fact that Sygic offers traffic information for a fee with a Premium membership can be counted among its negative features.
---
Also Read: The Best Compass Apps for Android and iPhone
---
ROADLORDS Truck GPS Navigation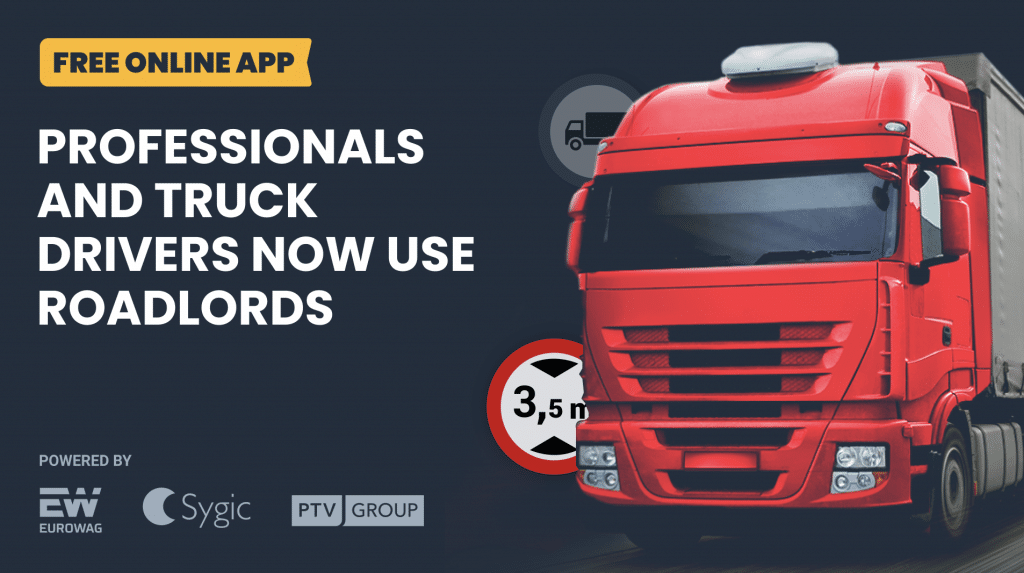 We continue our list with RoadLords, a navigation app for trucks, buses, pickup trucks and other large vehicles. This app is street featured as it contains offline maps of 40 European countries. The app, which also has a multi-stop routing feature, is suitable for large vehicles.
In the app, you enter the height, weight, length and axle properties, you get a personal steering profile according to the vehicle you use, and thus you travel using the roads suitable for your vehicle and load. In addition, you can access traffic information, speed limit and lane change information. It also offers you stops to unload or load your cargo, and you can reach the nearest truck parking spots. Unfortunately the app is only available on Google Play.
OsmAnd
Last in our list of the best navigation apps for iPhone and Android is OsmAnd, another app that offers offline map features. You can also use the app, which you can use audio and visual, in bicycle navigation or pedestrian mode. The app that creates driving routes when you use it in the vehicle is updated every time you deviate from this route.
In OsmAnd, which can be used in two different modes, day and night, you can share your location with your friends so that they can find you. It can also be used in public transport.