As for almost everything else, there are mobile apps for anglers to make their lives easier. In this list, we've brought together the best fishing apps for iPhone and Android that will make your job easier, from finding fishing locations to feeding time forecasting.
P.S. If you want to use a standalone app for weather, you can find the best weather apps here (for best weather apps for iPhone click here).
The Best Fishing Apps
Fishing Points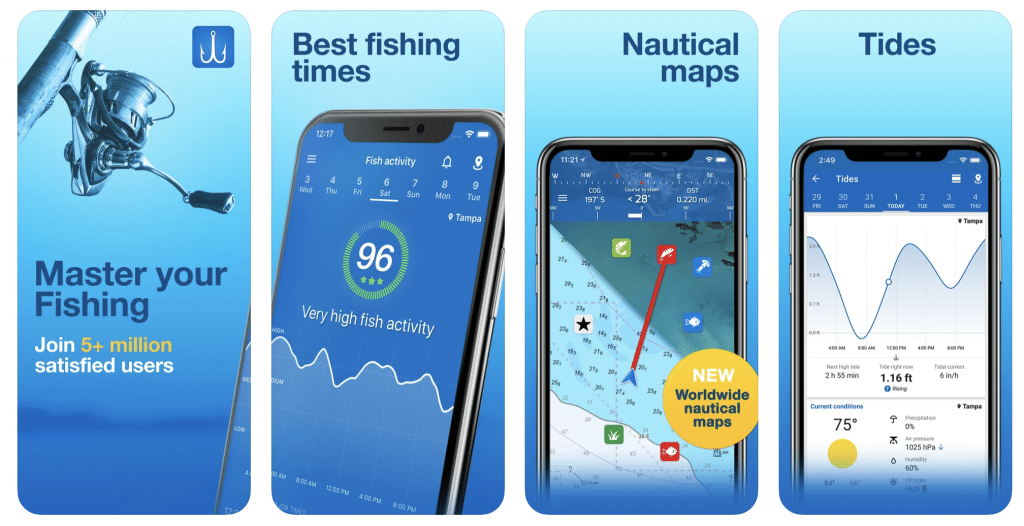 Price: Free / Starting at $5.99
Allowing you to save and find your favorite fishing and hunting locations, spots, trotlines, and trolling paths, Fishing Points is suitable for both saltwater and freshwater anglers, applying various fishing techniques such as fly fishing, bass fishing, boat fishing, kayak fishing, and ice fishing. 
In Fishing Points, one of the best fishing apps, also provides forecasts for things like daily fish activity, sea currents, feeding times, hourly waves, and more. The app will also allow you to log your catches and share catch photos. 
Fishing Points on the App Store
Fishbrain
Price: Free / Starting at $7.99
Fishbrain is one of the most popular fishing apps with more than 14 million users and 12 million catches logged. Using the app, you can find the best fishing spots as well as top baits used in your area.
Including maps with fishing waters, information about species that inhabit these waters, and bite time prediction. You can also create your fishing logbook to track personal catch statistics and more.
If you are in the USA, you can use the app's Shop feature for your fishing equipment needs.
ANGLR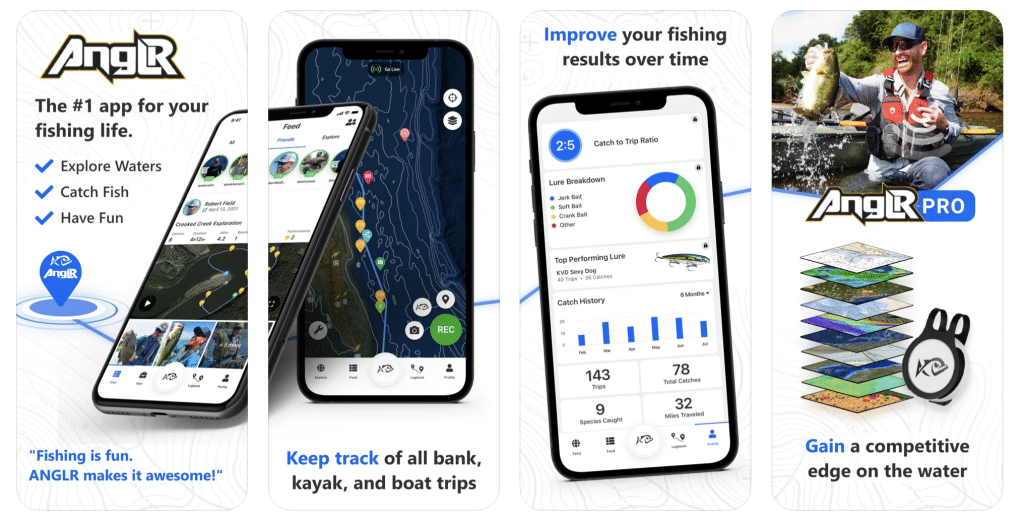 Price: Free / $29.99
Helping both new and experienced anglers plan, record and improve their fishing trips, ANGLR helps you review fishing reports and improve your fishing skills. Using ANGLE, you can find new fishing waypoints, keep a fishing logbook to monitor and analyze your fishing and access a personal fishing analytics dashboard to improve your fishing skills. 
ANGLR is suitable for all kinds of anglers including kayak fishing, fly fishing, bass fishing, ice fishing, saltwater fishing, drift boating, and bank fishing. 
---
Also Read: The Best Music Streaming Apps
---
BassForecast
Price: Free / $19.99 for premium
Designed solely for bass anglers, BassForecast claims that 68% more Bass were caught per hour than the average during the top 20% BassForecast Rated days and a whopping 305% more during the top 10% rated days.
Integrated with the weather app AccuWeather, BassForecast analyzes many variables proven to affect Bass feeding behavior to produce a BassForecast Rating (BFR) from 1 (very tough conditions) to 10 (excellent conditions), for each day over the next 10 days, for any location worldwide.
Fishing Spots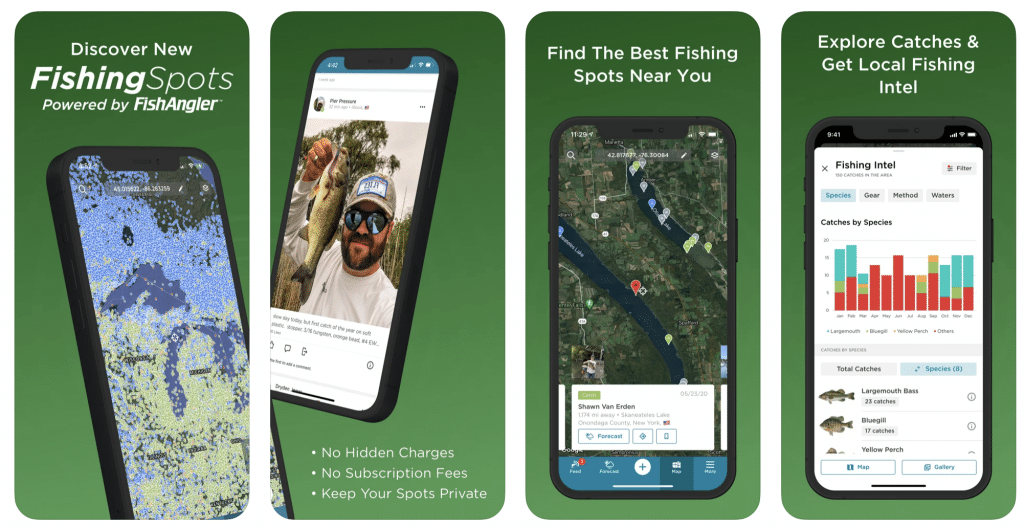 Price: Free
One of the best fishing apps and completely free, Fishing Spots allows you to access local fishing maps and real-time fishing forecasts and keep your own logbook. In the app, you can also share your catches with other anglers or keep them private. Fishing Spots also allows you to find the best times to fish based on the "Solunar Theory".
There are more than 33 thousand fish species in the database of the app, which offers quite adequate analysis to let you keep track of your fishing activities.
Fishing Spots on the App Store
FishTrack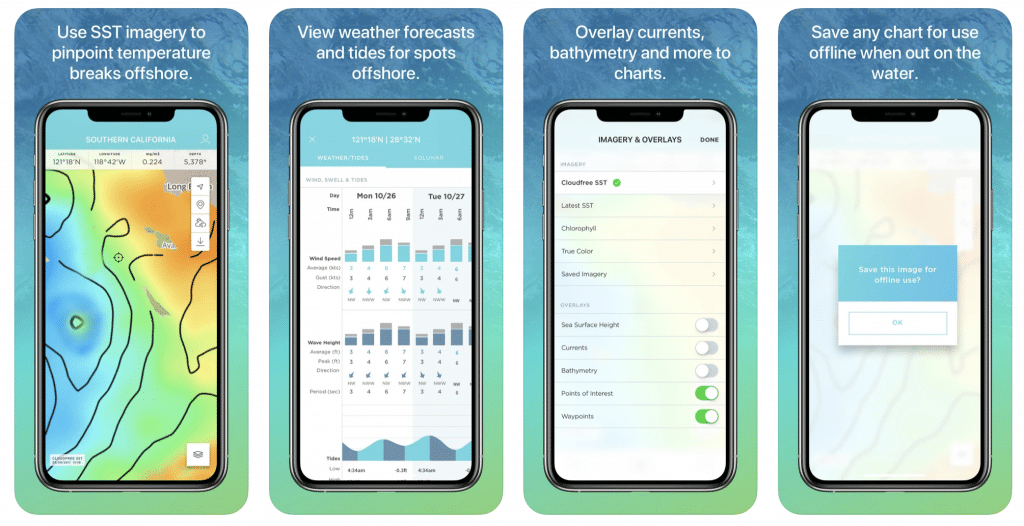 Price: Free / Starting at $14.99
FishTrack is a fishing app designed for saltwater anglers with free cloudless sea surface temperature (SST) charts, global satellite imagery and marine weather forecasts. In the app, you can both create touts to plan a trip and save waypoints to mark fishing spots and catches.
---
Also Read: The Best Mood Tracker Apps
---
Pro Angler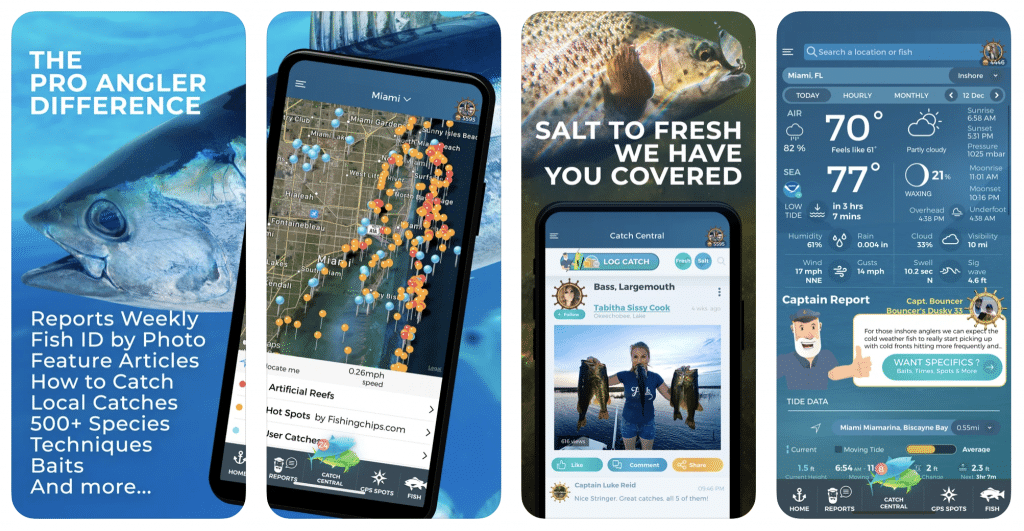 Price: 14-day free trial / Starting at $20.99
One of the best fishing apps with tens of thousands of different fishing spots, weekly detailed reports and other advanced features, Pro Angler is suitable for both professionals and beginners.
Featuring a detailed species fish guide and state and federal regulations, in Pro Angler, you can view all major inshore, nearshore and offshore fishing locations with current fishing reports from professional anglers and charter captains.