Although they cannot diagnose mental disorders and cannot replace professional care, mood tracker apps can help you monitor how your mood is changing. In this article, we've listed the best mood tracker apps that can address many issues from depression to symptoms of bipolar disorders.
Moodfit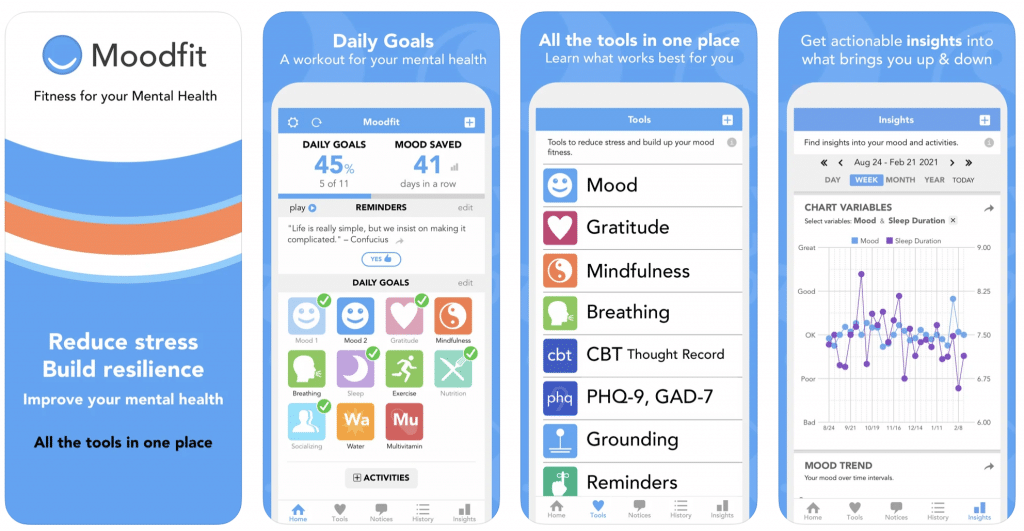 Price: Free with in-app purchases
Moodift, a free app designed to help with a wide range of moods such as depression, stress, and anxiety, helps you track your mood and improve your overall mental health. Moodfit, one of the best mood tracker apps, allows you to gain awareness about yourself with a mood and gratitude journal, to become aware of thoughts that cause emotional discomfort using CBT techniques, to relax with self-care tools such as meditation and breathing exercises, and much more.
eMoods Bipolar Mood Tracker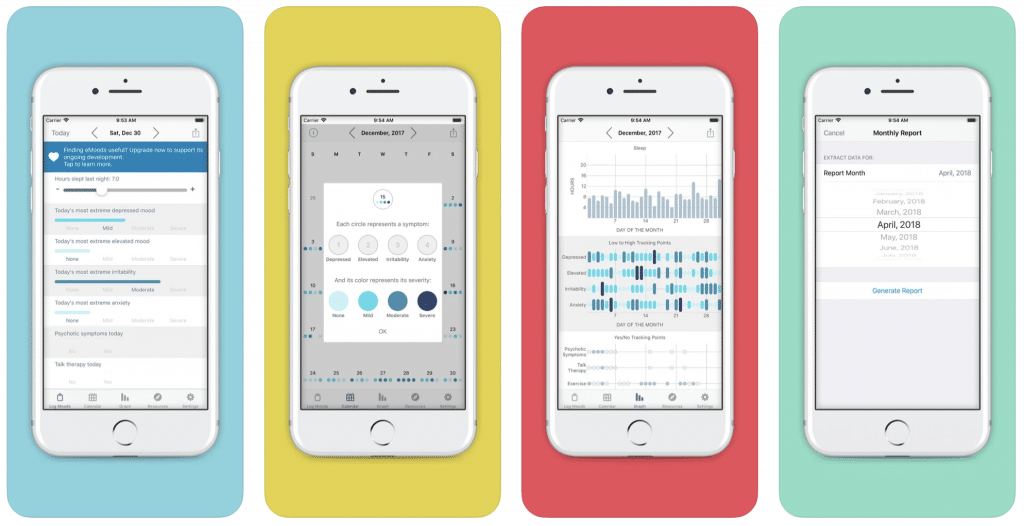 Price: Free with in-app purchases
Essentially, eMoods allows you to manage, diary, chart and report symptoms related to bipolar disorder, but it also helps you manage depression, anxiety and other mood disorders. It allows you to track and capture daily ups and downs, symptoms, irritability and sleep with a CBT-based graphical diary. eMoods, where you can also track medication changes, also offers a safety plan feature for suicide prevention lists warning signs and triggers.
---
Also Read: The Best Meditation Apps
---
Daylio Journal
Price: Free with in-app purchases
Daylio, which is actually a journal app, is also one of the best mood tracker apps. When you select your mode and add the activities you do in the app, you can track which activities trigger which emotions. Daylio, which has a very colorful and simple interface, also offers active steps to get rid of the stress factors in your life and reduce your anxiety.
iMoodJournal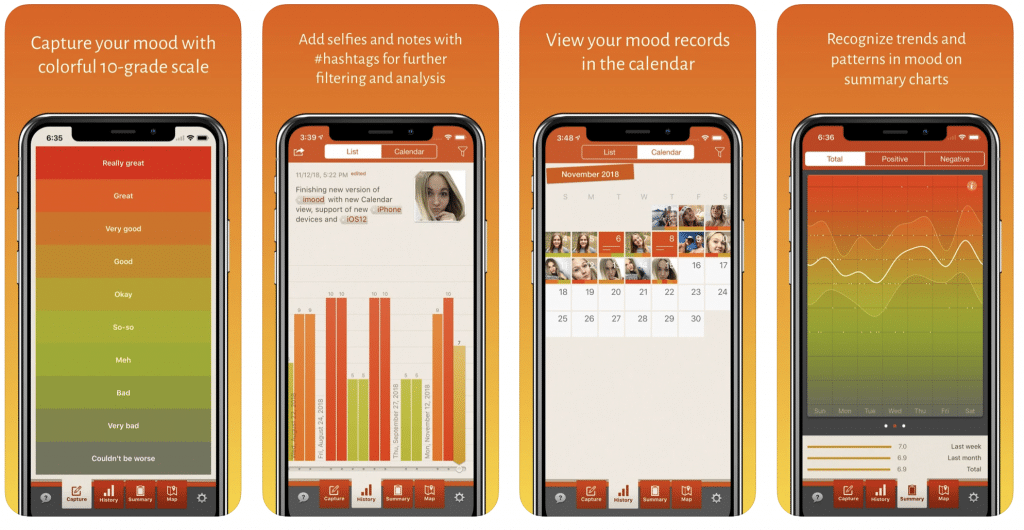 Price: $2.99
Allowing you to track both your mood, sleep, medication, symptoms, stress and anxiety, energy level, cycles, and more, iMoodJournal will help you discover the reasons for your ups and downs and get to know yourself better. In iMoodJournal, a very colorful app, you can jot down your thoughts and experiences, browse through weekly and daily average charts, as well as summary charts to recognize time-based patterns in the mood with a full mood history.
---
Also Read: The Best Yoga Apps for iPhone and Android
---
Worry Watch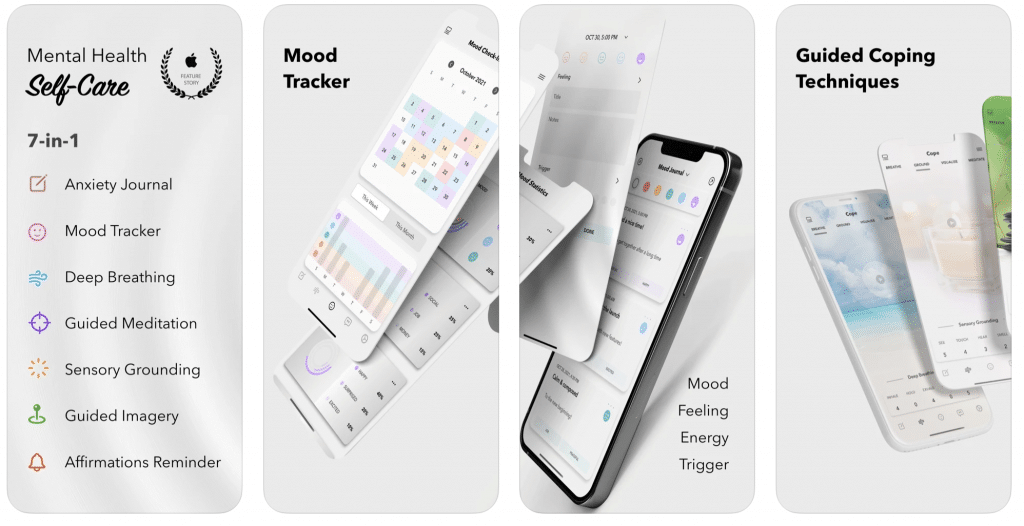 Price: Free with in-app purchases
Only available on the Apple App Store, Worry Watch offers an all-in-one self care app which includes anxiety journal, mood tracker, deep breathing, guided meditation, sensory grounding, and more. Using the app, you can record your anxious thought patterns and set a reminder to revisit those worries. Thanks to the very useful reports it provides, you can take actions to alleviate the anxiety.
Moodflow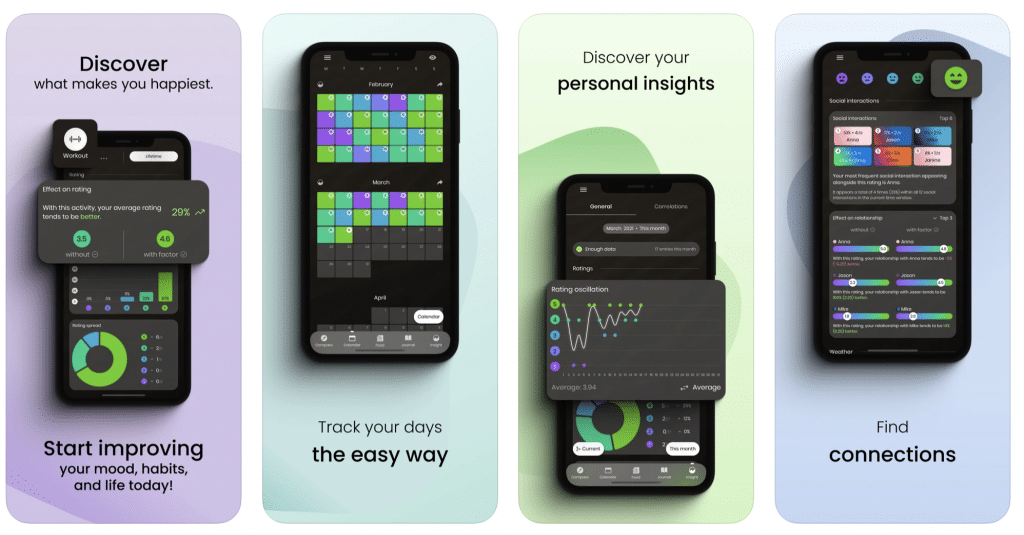 Price: Free with in-app purchases
Moodflow, a successful symptom and mood tracker application that analyzes your data and tells you which factors trigger which emotions in your life, also offers different features that will increase your quality of life, such as sleep tracking.
---
Also Read: The Best Home Workout Apps
---
MoodTools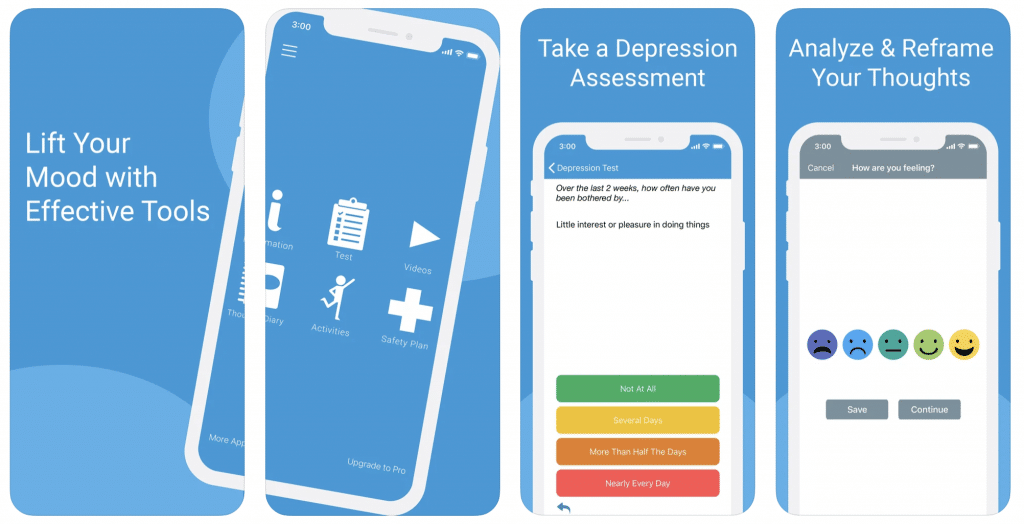 Price: Free with in-app purchases
For those looking for a solution for depression, MoodTools is one of the best mood tracker apps. Using the app, you can analyze your thoughts and identify negative/distorted thought patterns based on the principles of Cognitive Therapy, perform energizing activities based on Behavioral Activation Therapy, and track symptom severity over time by participating in the PHQ-9 depression questionnaire. MoodTools also includes helpful YouTube videos that can improve your mood and behavior, from guided meditations to enlightening TED talks.
CBT Thought Diary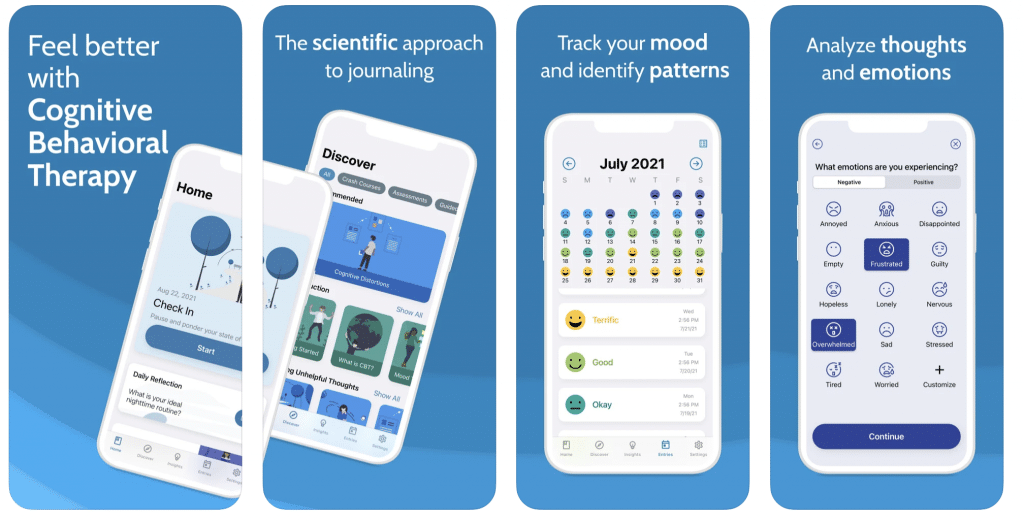 CBT Thought Diary is a journal that uses tools from Cognitive Behavioral Therapy, Acceptance and Commitment Therapy, Dialectical Behavioral Therapy, and Positive Psychology to allow you to evaluate, understand, and change your thoughts with proven techniques.
CBT Thought Diary on Google Play
CBT Thought Diary on the App Store