Although sharing our personal and instant information with internet giants is a matter of discussion today, sharing your location with your family and friends may be a need for many different reasons. In this article, we have brought together the best location sharing apps that you can use for various reasons such as security or meeting.
The Best Location Sharing Apps
Glympse

Using Glympse, which lets you share your real-time location with your family and friends using GPS tracking, you can let friends and family know when you're on your way, report your estimated time of arrival on your way home from work, find friends at a concert festival, and much more. In the free app that does not require registration, you can make public and private settings as you wish.
Life360
One of the best location sharing apps, Life360 stands out with its simple and stylish interface and advanced safety features. You can use location sharing, 2 days of location history and 2 place alert features in the free version of the app. The app, which also offers advanced features such as automatic crash detection in the event of a traffic accident, silent alerts to emergency contacts in an emergency, and identity theft protection, is worth a try.
---
Also Read: The Best Navigation Apps for iPhone and Android
---
GeoZilla
In GeoZilla, where you can easily find your family and friends using the phone's GPS, you can also track when your loved ones go or arrive at a place, see where they are during the day, and even know if they are speeding or using a phone while driving. The app also lets you see location history on a daily basis and notifies the loved ones when one of the members is in danger and requires help. You can also see if your family member's battery is running low.
My GPS Coordinates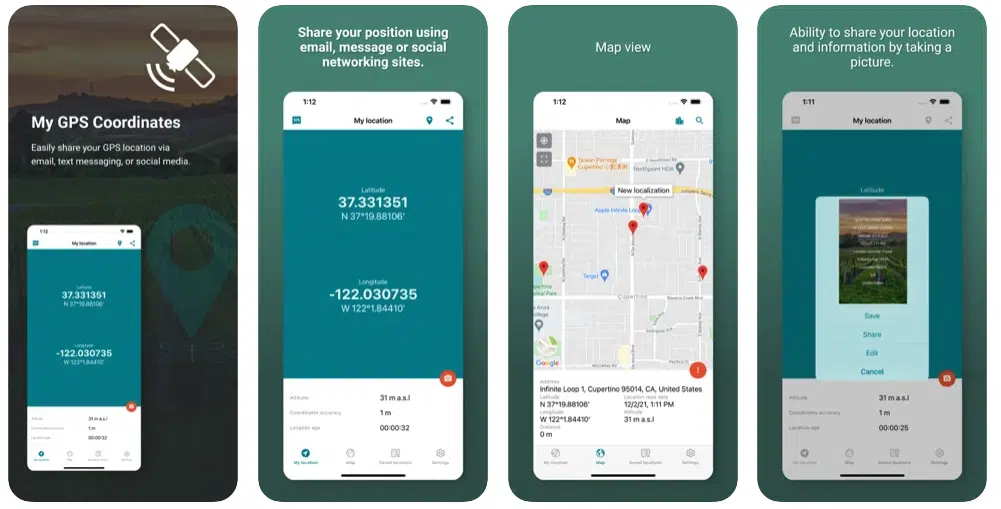 Offering much simpler features compared to other apps in the list, My GPS Coordinates, as the name suggests, allows you to share your exact location and read coordinates in different formats. Using the app, you can share your GPS location via social media apps, email, or text messaging. The app also offers different features including data export on different formats, location checking via Google Maps, and photo taking from your current geographical position to share it with friends.
My GPS Coordinates on Google Play
My GPS Coordinates on the App Store
---
Also Read: The Best Apps to Hide Pictures and Videos
---
Snapchat's Live Location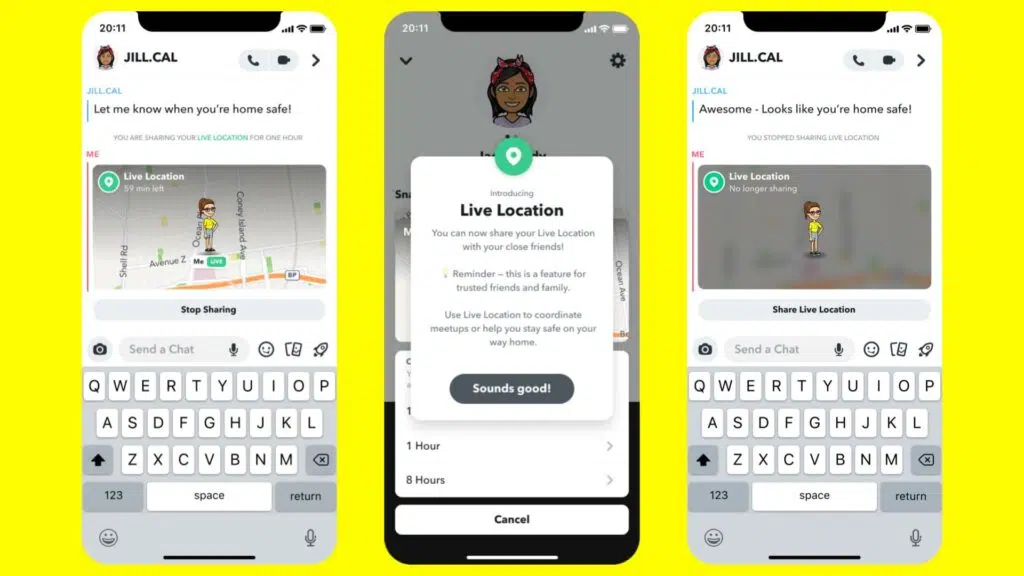 Snapchat's Live Location feature is an extension of Snap Map that allows you to view the general location of your friends or family on a map. With this feature, you can allow the people you want to meet to track your location. To turn on Live Location, you can go to your trusted friend's profile and choose a follow time (15 minutes, one hour, or eight hours). Your friend can then see your activity through a chat window.
Google Maps
You can consider Google Maps's location sharing function as the best alternative to Apple's Find My location sharing. To start, you simply add your loved ones to your Google Contacts and from there you can open Google Maps and select the Location Sharing option. Google Maps allows you to set location sharing for both temporary or permanent access.