When it comes to outdoor activities, serious hikers, backpackers or survivors know the importance of having a reliable compass in their hiking kit. If you are one of them, you can find the most reliable and best compass apps for your Android or iPhone devices to help you determine your route in this article.
Compass°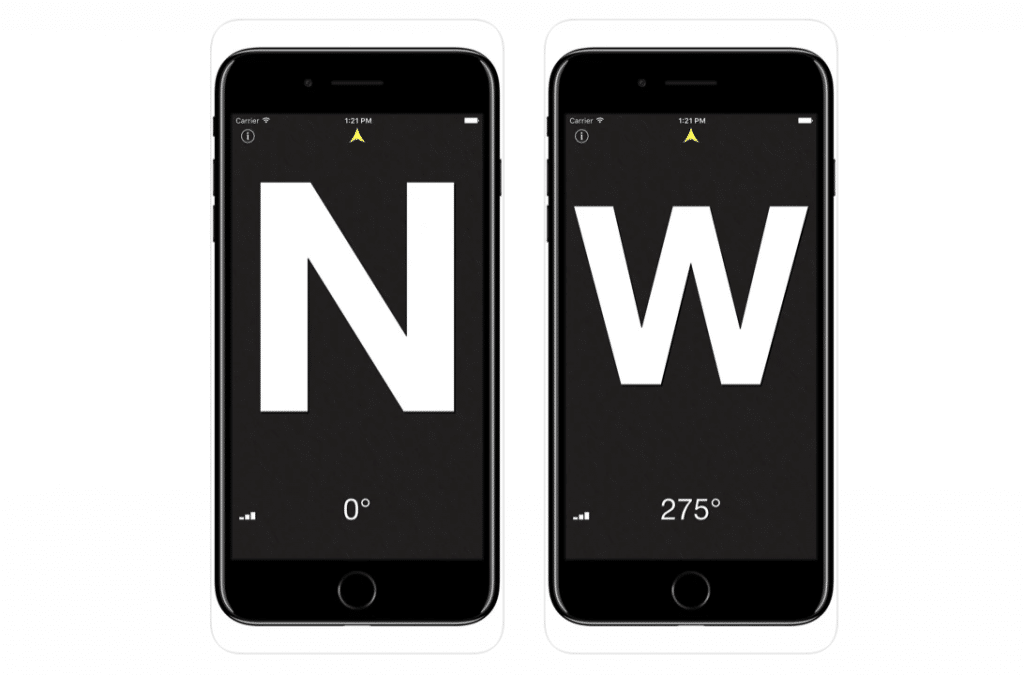 We are starting our list of the best compass apps with Compass°, the most popular compass app among iOS users. As a very simple app that has a huge display showing the direction and heading, Compass° uses your device's internal hardware to estimate direction.
Digital Compass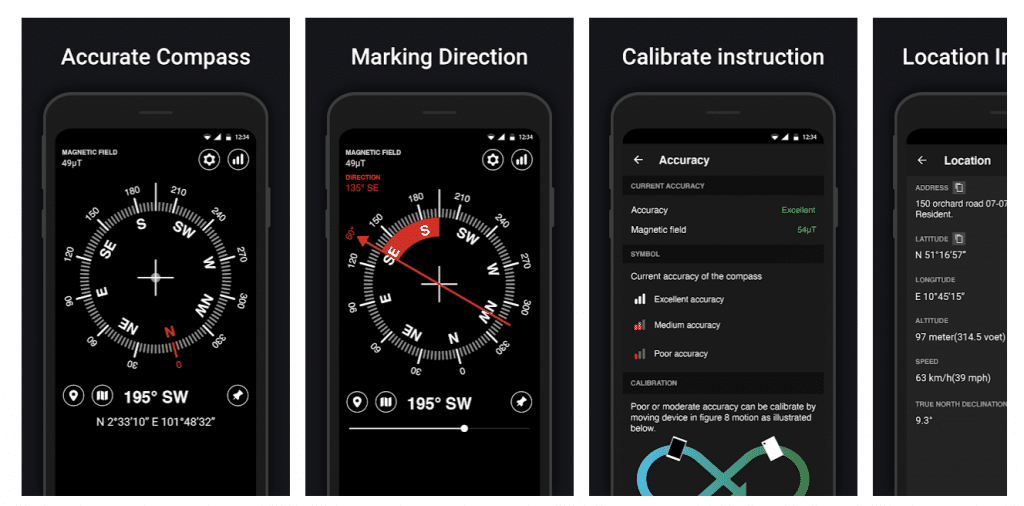 Axiomatic's Digital Compass is one of the best compass apps for Android, with useful features including latitude, longitude and address, full-screen map, true heading and magnetic heading, magnetic strength, slope level meter, and sensor status.
Digital Compass on Google Play
---
Also Read: The 7 Best Hiking Apps for iPhone and Android
---
Compass Steel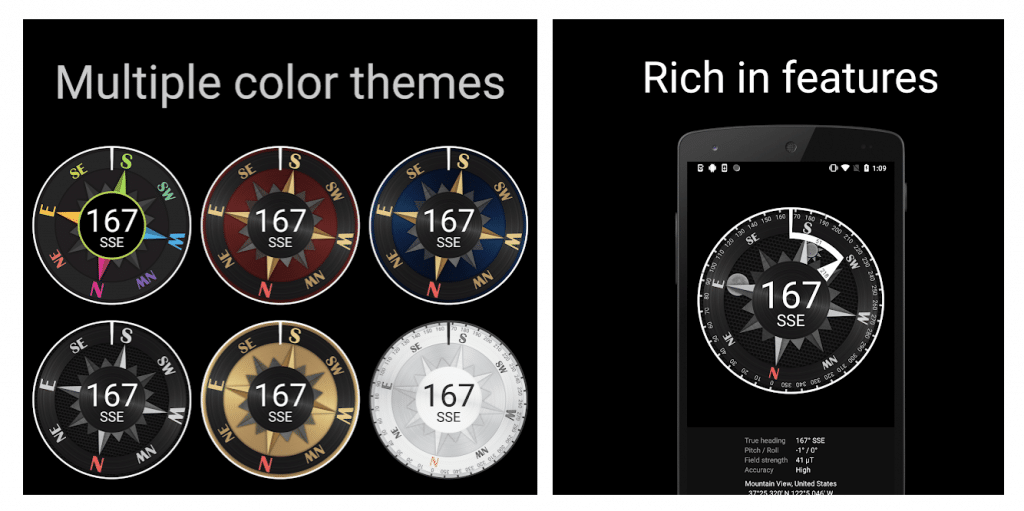 Compass Steel is an ad-free compass app with multiple color themes to choose from and 2 compass modes to choose from – True mode (based on True north) and Magnetic mode (based on Magnetic north). The app also provides sun and moon positions and sunrise and sunset times as well as moonrise and moonset times.
Compass∞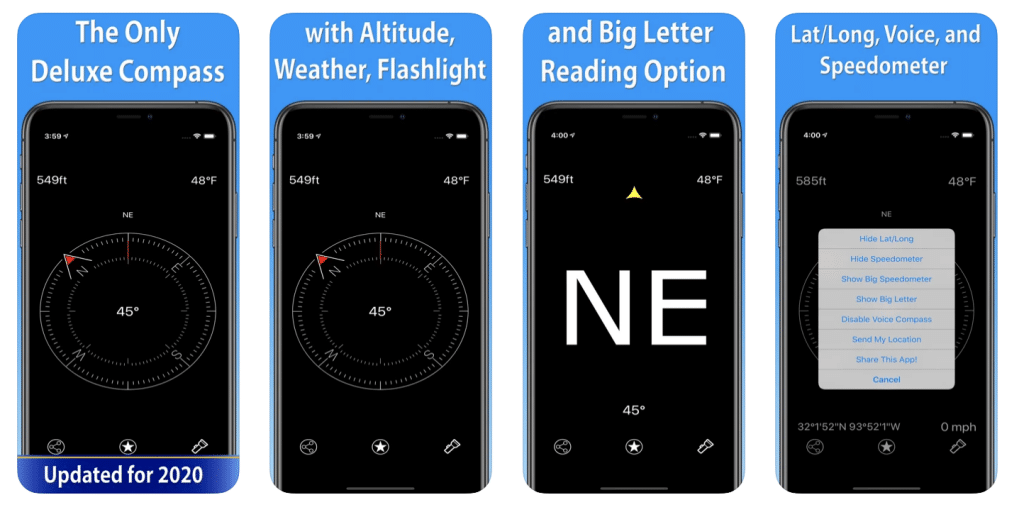 As one of the best compass apps for iPhone, Compass∞ is an accurate app that is ideal for outdoor hiking, camping, backpacking, treks, and road trips. The app provides Magnetic North, Cardinal direction, Weather Temperature, altitude, and more.
---
Also Read: The 10 Best Apps for Cyclists
---
Digital Compass by KTW Apps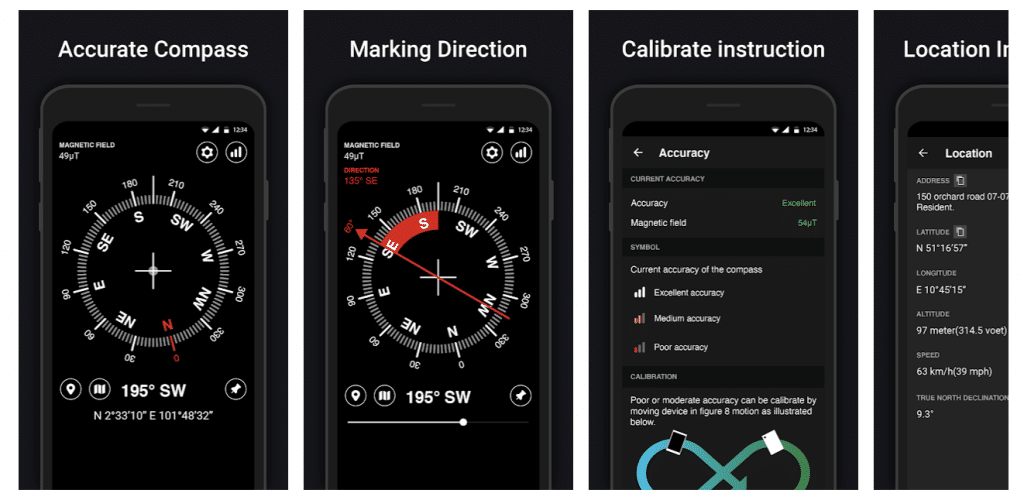 KTW's Digital Compass is a free compass app which displays direction as well as current location data including longitude, latitude, address, and altitude. In the app, you can also find magnetic field strength(EMF), slope angle(Slope Level), accuracy state, and more.
Digital Compass by KTW Apps on Google Play
---
Also Read: The 7 Best Road Trip Apps
---
Compass 55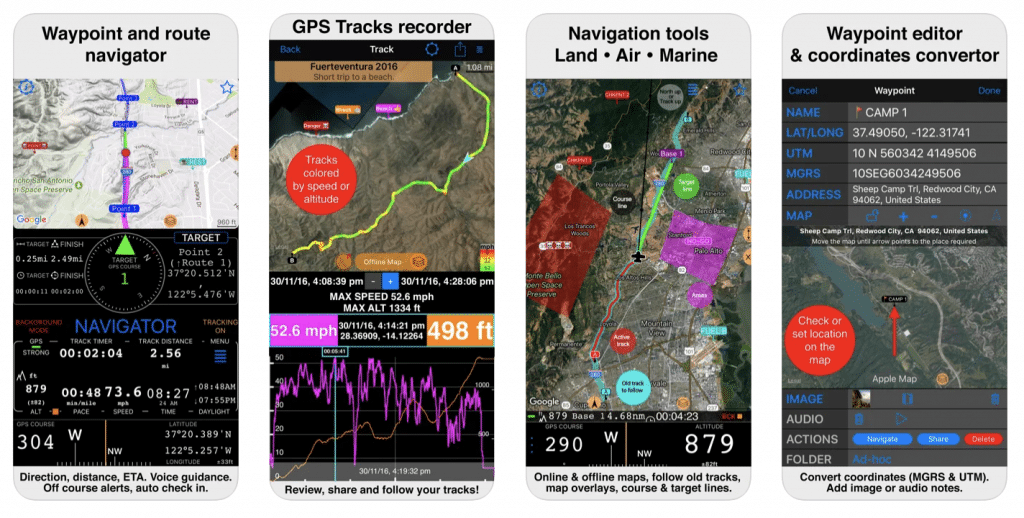 The real-time compass feature of Compass 55, which is an application that includes features such as map, compass, GPS coordinates to view and share in 6 formats, altitude, distance, maximum and average speed and speedometer, navigator to your destination or along the route, is quite successful.
---
Also Read: The 10 Best Weather Apps for Android
---
Compass (Altimeter, Sunrise, Sunset)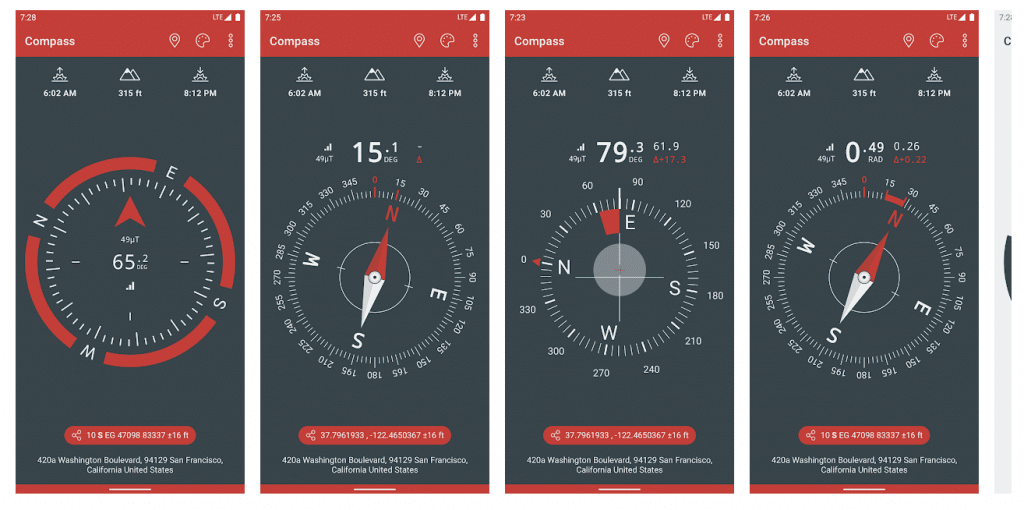 As one of the best compass apps for Android, Compass retrieves useful information about your current position such as true Geographic north and true altitude also when offline or in flight mode. The ad-free app also includes useful features such as sunrise & sunset time, azimut angles in deg, grad, mrad, gon, and latitude & longitude in different formats including MGRS, UTM, and more.