Technology is present in every aspect of modern life. Many of us use smartphones to record our sporting activities, create routes and store all kinds of data about our workouts, as well as our daily work. In this article, we've brought together the best apps for cyclists, focused on making your cycling experience maximally efficient with advanced features.
Strava
Strava, which offers award-winning segments, popular routes, riding groups, and different challenges in addition to tracking your rides, is one of the best apps for cyclists. Moreover, since it is a frequently used app among professional riders, it also offers a great platform for you to compare yourself with top cyclists.
Komoot
The app, which has also recently partnered with Garmin, is one of the best cycling map apps as it lets you plan your route on the go. The popular cycling app also lets you track your rides with GPS and create your own personal adventure diary that will record your favorite experience by adding photos, highlights and tips.
Using the app you can get the perfect route for your sport, such as smooth asphalt for your road bike, single tracks for your mountain bike, or quiet bike paths for touring.
---
Also Read: The 7 Best Route Planner Apps
---
Zwift
Simulation-based online training app Zwift, which turns your indoor rides into a fun game with virtual world and interactive options, allows you to make new friends who love cycling while doing sports at home. The app, which contains more than 1000 workout and training plans, also allows you to participate in group runs and races from your home.
---
Also Read: The Best Running Apps for Beginners
---
Cyclemeter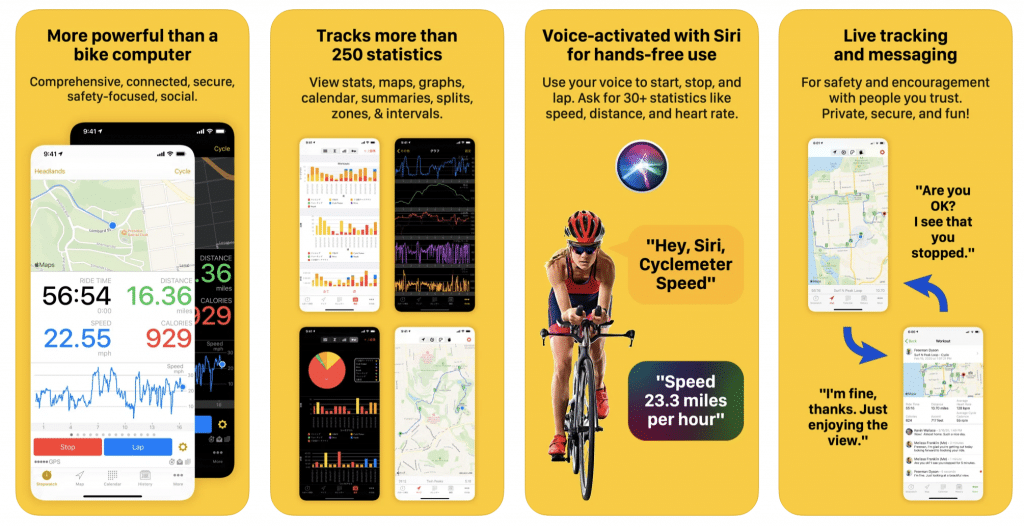 Next in our list of the best apps for cyclists is Cyclemeter, a mobile app with all the features that you need for cycling tracking. It allows you to track your rides by excluding stopped time automatically, record bike speed, bike cadence, and bike power with sensors, compete against your previous rides, and much more.
Map My Ride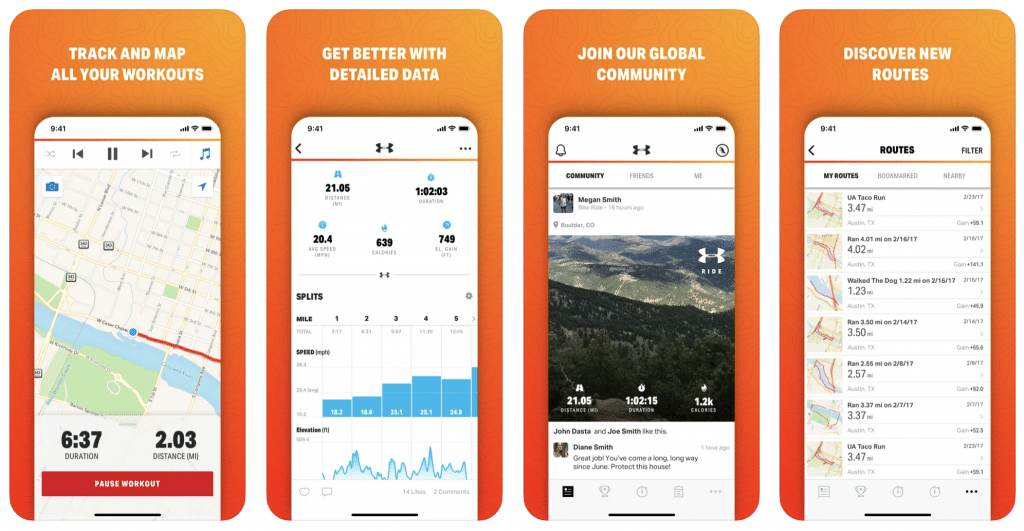 As one of the best cycling map apps, Map My Ride allows you to map out your cycling routes and track them effortlessly. Having synchronizations with Garmin, Fitbit, Wear OS, Under Armour's connected shoes, and more, Make My Ride makes cycling as easy as possible in terms of tracking and mapping.
---
Also Read: The Best Compass Apps for Android and iPhone
---
Ride with GPS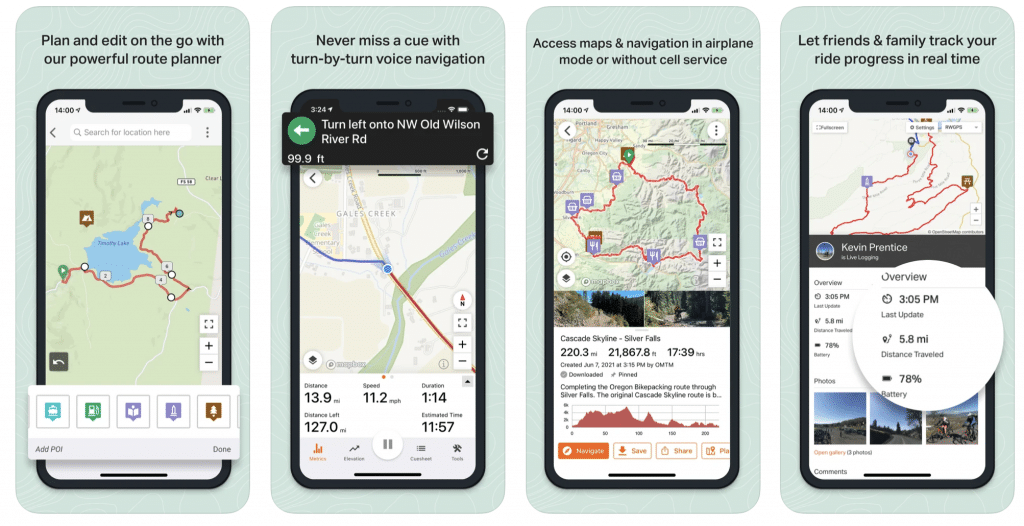 Ride with GPS is a comprehensive cycling map app that provides worldwide route service. Having features like turn-by-turn voice navigation and route planner, and bluetooth sensors support, the app lets you plan, navigate, track, record, and share your activities. It also provides Elevation profile updates in real time, showing elevation gain.
Ride with GPS on the App Store
---
Also Read: The 10 Best Weight Loss Apps
---
Maps.Me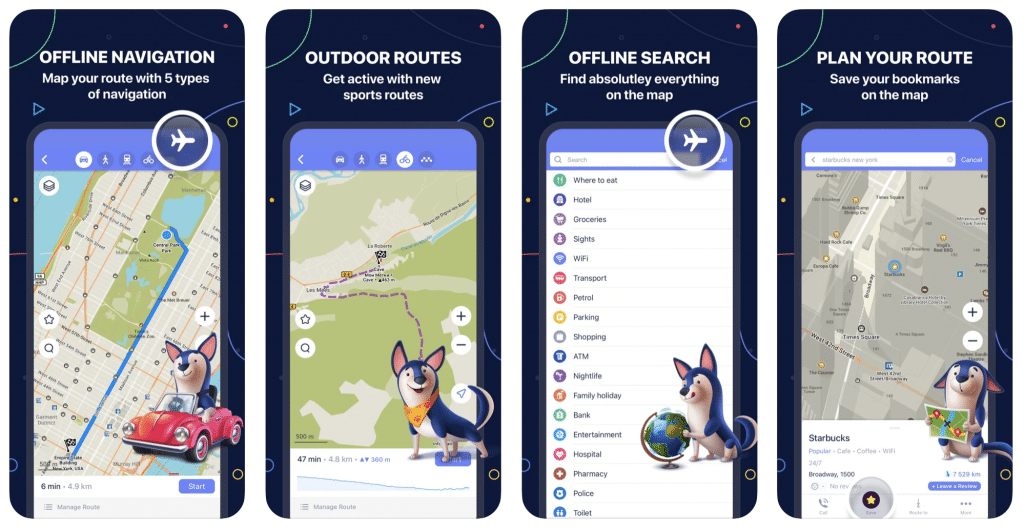 Unlike other cycling map apps, Maps.Me, which can also be used offline, is perfect for your cycling, especially in places where connection is weak or there is no internet connection.
If you are looking for the best cycling map app for offline usage, Maps.Me is what you are looking for.
MyCampy
MyCampy is an app developed specifically for Campagnolo users, which not only records your riding activities, but also provides basic information about your bike and equipment, such as when your chain needs to be changed.
---
Also Read: The 7 Apps That Pay You to Walk
---
TrainerRoad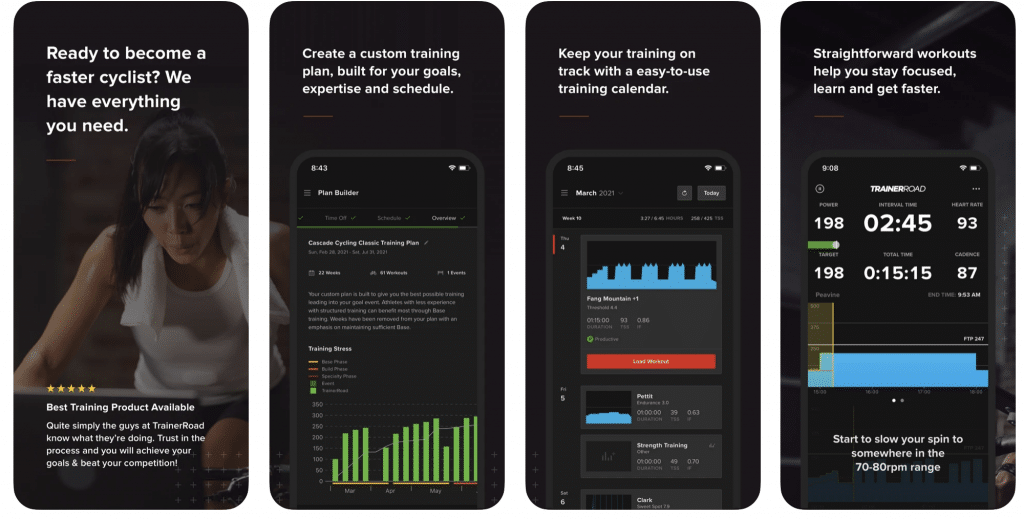 Focusing entirely on cycling, TrainerRoad has a library of over 1,000 structured workouts, each tailored to your fitness level. It also offers over 100 cycling and triathlon training plans, support for outdoor cycling, and more.
Trailforks
Last in our list of the best apps for cyclists is Trailforks, a trail database with over 350,000 trails for Mountain Biking, Hiking, Trail Running, Dirt Biking, Observed Trials, Horse Riding, Snowmobiling and Skiing. This is an ideal app for especially mountain bikers. You can download maps to use them offline. You can also filter trails on the map by bike, view nearby bike shops on the map and get quick links for directions.