Today, almost everyone has smartphones with high-end cameras in their pockets, and some flagship smartphones have cameras that can compete with professional cameras. As such, we all become amateur photographers.
Although the cameras of the phones are powerful, the cameras that come preloaded often do not help us to use the full capabilities of the camera and offer us simple settings. Fortunately, there are many camera apps in the Play Store where we can access the camera settings and filters we want. These apps contain fun effects for beginners and tools for experienced photographers.
Here are the best camera apps for Android we have selected for you. 
---
Also Read: The 7 Best DSLR Camera Apps for Android
---
Photoshop Camera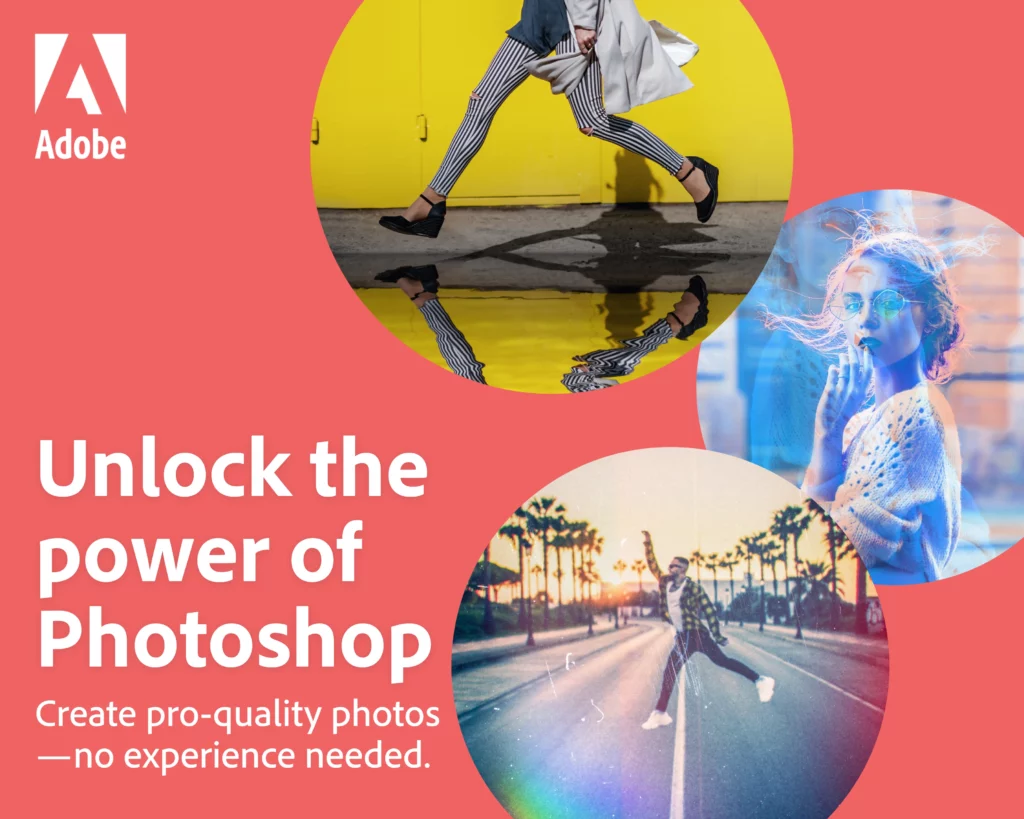 As one of the best camera apps for Android, Photoshop Camera is Adobe's official app that allows users to add beautiful effects and filters to their photos. Offering quite a number of filters, lenses, and effects, the app's filters include Portrait, Bloom, Pop Art, Spectrum, Desync, Food, Scenery, Natural Skies, Analog, Night Shift, and more.
Photoshop Camera, which contains an important part of Adobe's advanced editing features, also offers auto-tone photo effects, portrait controls, real-time PhotoShop effects, and influencer-inspired lens options to let you see yourself through the eyes of your favorite creators.
Google Play: Store Link
VSCO
VSCO is a widely popular Instagram-like photo editing, sharing, and camera app. The app offers a wide selection of preset filters for your photos. You can also manipulate fine-tuning, sharpness, fading, sharpening, skin color, contrast, temperature, exposure, and other details as you wish. The ready-made filters it offers are generally more appreciated than the ready-made filters offered by Instagram.
After editing your photo, you can share your profile with your followers and viewers via VSCO. (You do not have to edit to share photos.) Just like Instagram, VSCO also has a follower / follower system.
VSCO is free to use. You don't have to pay to edit and share photos. You just need to buy a paid membership to open more ready-made filters, and editing options.
On Instagram, the hashtag #vscogirl has millions of shares and the number is growing rapidly. A similar trend, formerly called Tumblr Girl, seems to be being transferred to VSCO Girl.
Google Play: Store Link
---
Also Read: The Best Free Photo Editing Apps for Android
---
Cymera
Cymera is a selfie camera app designed for mobile users to let them beautify their photos with stickers, filters, and options for collage making, crop, instafit, layout, blur, mirror, and more. It also includes custom filters and effects for special days like christmas and new year.
Cymera is one of the best camera apps for Android with over 100 million users, allowing you to use all the capabilities of your camera with its shooting modes and filters. The app also includes many features such as photo editing tools, body shaping, and a smart gallery.
For more advanced features you can make in-app purchases.
Google Play: Store Link
Open Camera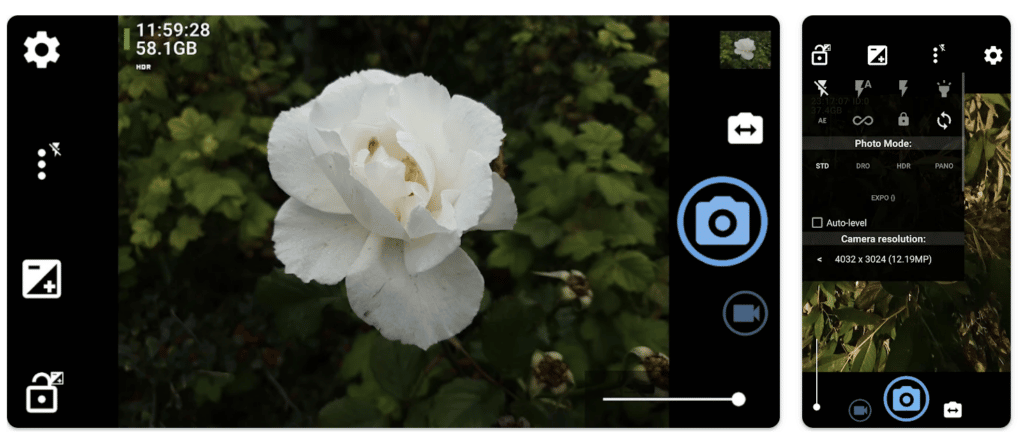 As its name suggests, Open Camera is a free with no in-app purchases or advertising and open source camera app. Some of its features include automatic balancing and manual controls for white balance, timer, HDR, ISO and exposure.
It also has remote functionality so you can take photos without touching your phone. You can set the volume keys as shutter buttons. It is a powerful and customizable camera application.
Google Play: Store Link
---
Also Read: The 15 Best Video Editing Apps for Android
---
HedgeCam 2

Providing HDR and DRO photo modes and support for ISO and exposure compensation, HedgeCam 2 has been downloaded by more than 1 million users. Among the features the popular app provides are face detection, exposure bracket support, flexible sound settings, focus bracketing mode, and support for Camera2 API.
The app allows users to start shooting by timer, face recognition, or voice commands. It also offers automatic image alignment based on accelerometer data to let your photos not be overwhelmed by the horizon.
Google Play: Store Link
ProCam X – Lite

The last in our list of best camera apps for Android is ProCam X – Lite, with features such as focus, white balance, ISO, and exposure to enable users to turn their smartphone into a professional camera. The app also offers different features like HD camera pro grid view, golden ratio grid, burst shooting mode, custom video bit rate setting, and manual shutter speed.
It also supports face recognition, 4K camera recording,  adjustable volume keys, front back HD camera pro selection, and Interval Shot for time-lapse and stop motion.
Google Play: Store Link