Scientists continue working to find the vaccine to end the Coronavirus pandemic, and we continue to stay home to prevent the spread of COVID-19. Most of us now have more time than ever and we are looking for activities to overcome our boredom. Nowadays, one of the most popular and easiest activities that people prefer is to play mobile games. If you're one of them, keep reading cause today I will introduce you to one of the best Android apps of all time: Hill Climb Racing.
What is Hill Climb Racing?
Hill Climb Racing is a gaming app available on the Google Play Store since 2012. It has been downloaded by more than 500,000,000 Android users during this 8-year period!
The main character of the game is a racer named Newton Bill. Bill travels to 29 areas, from the Nuclear Power Plant to the Moon, with various vehicles. With the coins he collects on this journey, he gets the opportunity to buy new vehicles and open up to new areas. By the way, there are more than 28 vehicles in the game.
Is there an end to Hill Climb Racing?
The answer is NO. Hill Climb Racing game has no end. In fact, the goal in the game is to collect points rather than to reach the finish line.
Is Hill Climb Racing Free?
You can play Hill Climb Racing for free. It shows ads and you can make in-app purchases if you want.
Can you play Hill Climb Racing offline?
The answer is YES. You can play it offline whenever and wherever you want.
Who invented Hill Climb Racing?
The Hill Climb Racing game was developed exactly 8 years ago by Toni Fingerroos, the founder of Fingersoft. As we mentioned before, the game has been downloaded by over 500 million Android users in 8 years and is also used by a large audience on the iOS platform.
Now let's check out its top rankings, user reviews and game requirements.
Google Play Store Rankings
Here are the countries where the best Android game of today is the most popular. (Source: AppBrain)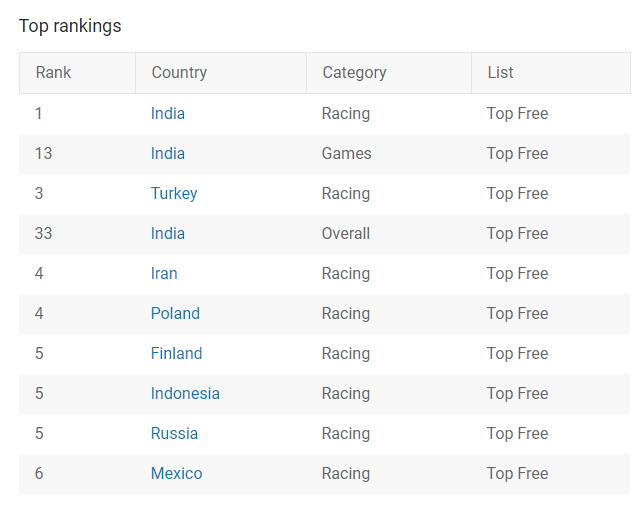 User Reviews
The game currently has 9,616,558 total user reviews on the Android platform and the average rating is 4.4. It clearly shows us many of its users are satisfied with it.

App Requirements
So, what do you need to play this game?
An Android device with Android 4.2 or higher and 74MB of free space.
And the app permissions you need to give are: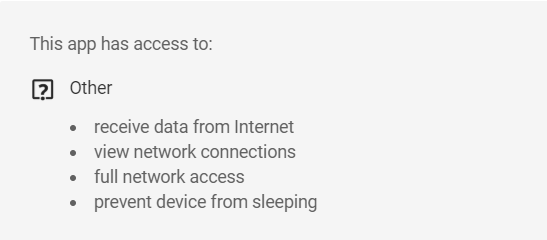 How To Get The Hill Climb Racing Game
You can download Hill Climb Racing, one of the best games of the Android platform, directly from the Google Play Store by clicking here.
Developer's Website: fingersoft.com
Would you like us to introduce your mobile application to MMR's engaged audience? Get in touch with us.