Android's superiority over other mobile operating systems is mainly due to the unlimited customization opportunities it provides to its user base. Customizations made on a device with Android operating system are carried out thanks to apps called "launcher". Launchers are built around customizing objects like home screen, app shortcuts, and App Drawer. In this article, we've brought together the best Android launchers that you can use to customize the way your home screens look or act.
BGN Launcher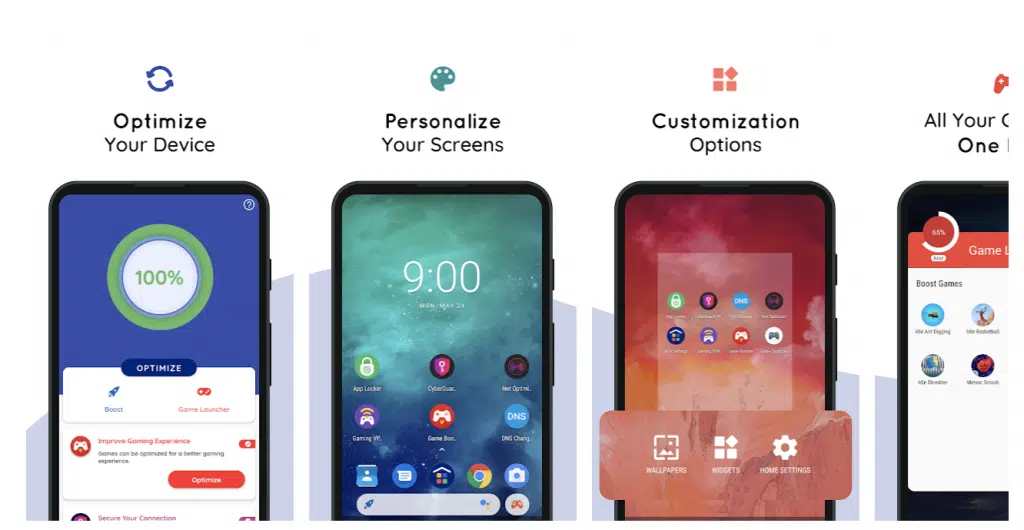 Inspired by the design of Pixel and Stock Android, BGN Launcher allows you to build a unique home screen experience of your own, with features including light, dark, or automatic themes based on your wallpaper, app editing, gesture & action customization, and static & dynamic shortcuts.
As one of the fastest Android launchers, BGN Launcher also allows you to lock your apps with password, fasten and clean your device in order to improve and optimize your game and app experience, and play games faster and smoother.
---
Also Read: The Best Icon Packs for Android
---
Nova Launcher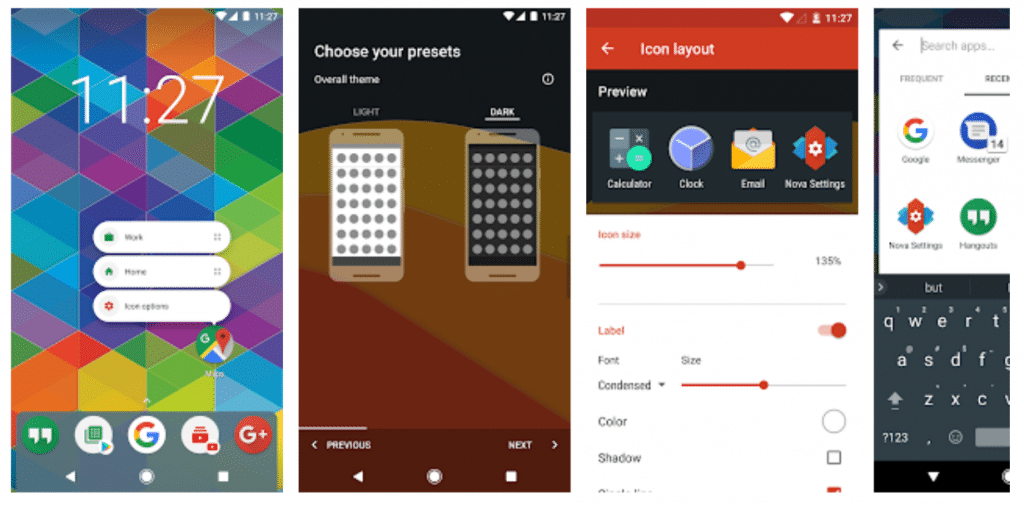 Nova Launcher is cited by many users as the best Android Launchers as it offers an experience that does not stray too far from the original Android design, but can be customized as desired. More importantly, it can do this quickly. Nova Launcher is quite good at app drawer customizations, gesture customizations, and subgrid positioning.
However, although it has a rich content and feature set, its lack of icon packs and technical issues experienced by some users after Android 12 are among the complaints it has already received.
---
Also Read: The Best To Do List Apps for Android
---
Apex Launcher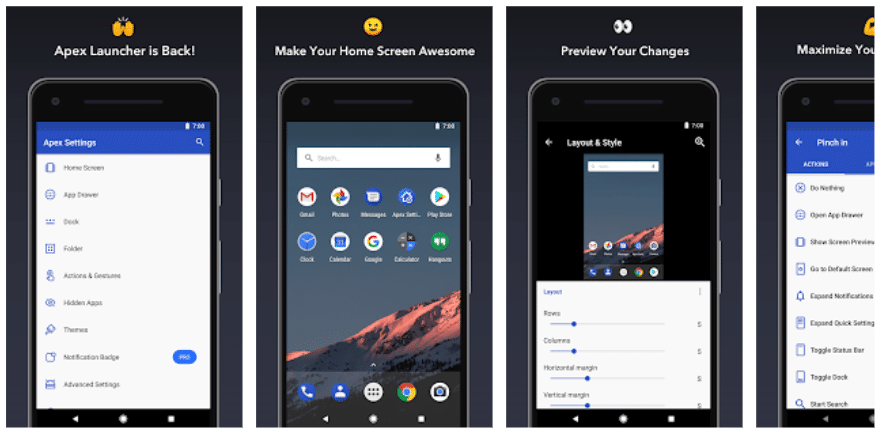 Having more than 10 million users worldwide, Apex Launcher is one of the best Android launchers as it supports thousands of themes and icon packs that you can download from the Google Play Store.
You can create customizable home screens with scrollable dock with up to 10 icons per page and up to 5 pages. It can lock Facebook, Whatsapp, Gallery, Messenger, Snapchat, Instagram, SMS, Contacts, Gmail, Settings, incoming calls and any app you choose and can hide pictures and videos to let you prevent unauthorized access and guard privacy.You can do all of this on both your smartphones and tablets.
---
Also Read: The Best Android Download Managers
---
Smart Launcher 6
Smart Launcher 6 is among the most popular Android Launchers with the convenience it offers with its function-oriented design. The popular app allows users to sort apps into categories. Offering a comfortable use in both vertical and horizontal modes, Smart Launcher 6 offers a very easy use with its functional structure.
Automatically changing the theme colors to match your wallpaper, Smart Launcher 6 also supports gestures and hotkeys. You can also hide the apps you want and if you want to keep them secret, you can protect them with a PIN.
Smart Launcher 6 on Google Play
---
Also Read: The Best Free VPN Apps for Android
---
Microsoft Launcher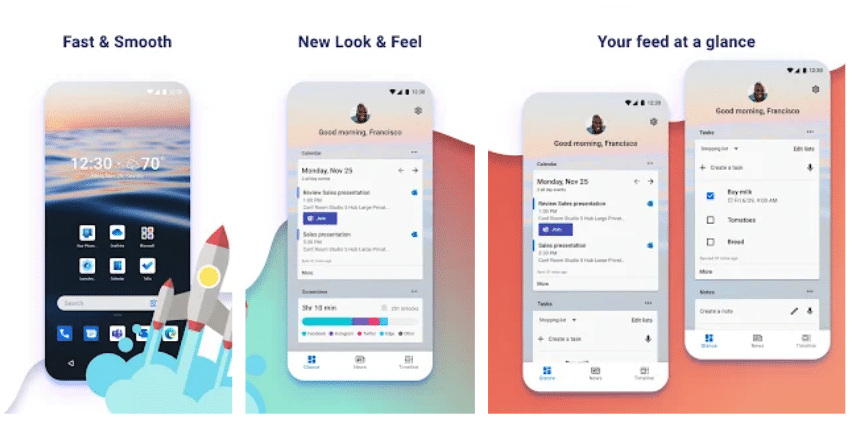 Microsoft Launcher, which offers a highly synchronized use with your Microsoft accounts, is one of the best Android launchers with its innovative interface. The best thing about Microsoft Launcher, formerly known as Arrow Launcher, is that the customizations sync with the Microsoft account. In other words, you can get a personalized feed, see your search results, and more. The only downside to using Microsoft launcher is that it doesn't allow much customization like other launchers here.
Microsoft Launcher on Google Play
---
Also Read: The Best Free Android Office Apps
---
Niagara Launcher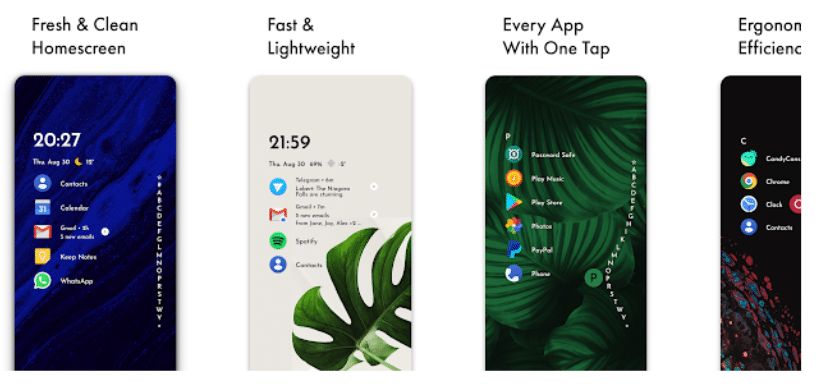 Niagara Launcher is an app that should be preferred by users looking for a simple experience. Because there are less options in terms of customization than other launchers but that makes it one of the fastest Android launchers. Although the app is free, it does not contain ads. It can also be preferred by those who use low-end Android phones.
Niagara Launcher on Google Play