Among the mobile operating systems, Android stands out as the most customizable operating system. With its many launchers, themes, icon packs, animated wallpapers and fonts, Android, which can seriously differ from other systems, continues its development.
In this article, we will list the best icon packs for Android that you can use with the Android launchers you have installed.
The Best Icon Packs for Android
Moonshine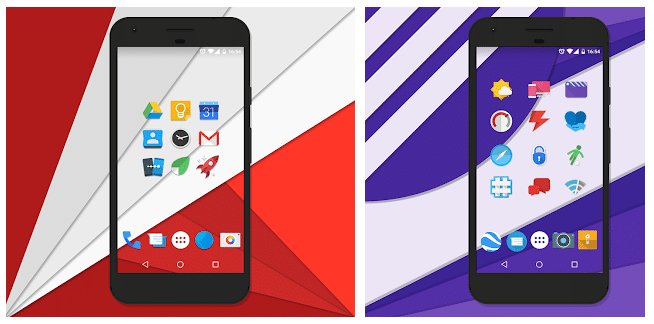 Moonshine from 2014, which has more than 1 million downloads, contains more than 900 icons. The material design app also contains 28 homemade wallpapers.
Supported Launchers: Nova, Apex, ADW, Smart, Unicon, Action Launcher, Aviate, Go Launcher, Next, Holo launcher, Solo Launcher, KK Launcher, Atom Launcher, Inspire Launcher (as well as Flow Home Beta)
Randle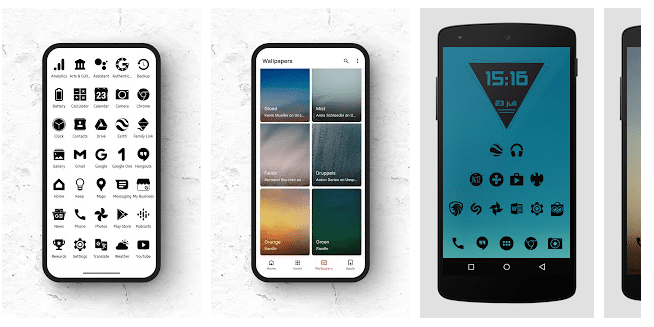 Randle is an icon pack developer with two good icon packs which include Zwart and Whicons. Zwart includes black icons while Whicons gives you access to white icons. With over 7,000 icons, these apps also support dynamic calendar icons and more.
Supported Launchers: ADW, Holo, Lawnchair, Lucid, Niagara, Nova, OnePlus, Posidon, Smart, Solo, Square Home, TSF
Ben Norgelas-Dzimidas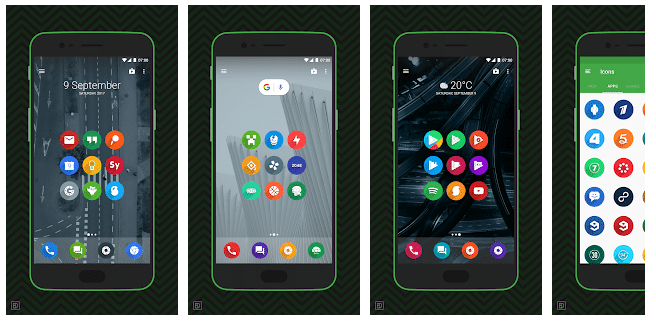 Benas Dzimidas is a developer who has good icon packs like Rondo, Voxel, Lai, Elta and Lux with various very clean and colorful designs.
Supported Launchers: ADW, Action, Apex, Evie, GO, Holo, Holo HD, Lawnchair, LG Home, LineageOS, Lucis, M, Mi, Microsoft, Niagara, Nougat, Nova, POCO, Poseidon, Smart, Solo, Zen UI
Norgelas-Dzimidas on Google Play
Viral Icon Pack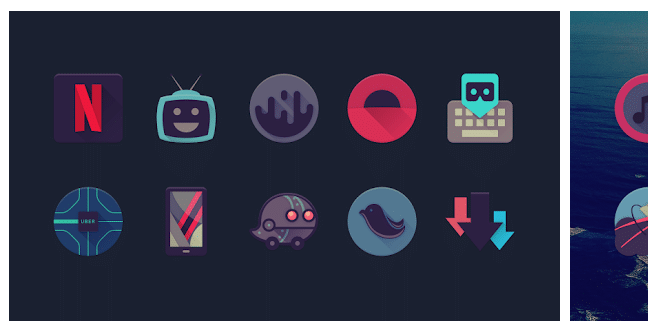 The app, which contains more than 6000 icons, also has dnamic calendar support, special icon designs for different systems such as OnePlus and Samsung, and more than 400 wallpapers. In the app, you can also send any missing Android icon requests to complete your look.
Supported Launchers: Nova, Pixel (via Awesome Shortcuts), ADW / ADW EX, Action, Apex, GO, Google Now, Holo, LG Home, Lawnchair, LineageOS, Lucid, Niagara, OnePlus, Posidon, Smart, Solo, Square Home, and TSF 3D
Viral Icon Pack on Google Play
TruePick's

With various home screen settings including launcher, icons, KWGT widget and wallpaper, the app helps you recreate their setups by linking to all of them including icons. Using the app, you can search for icon packs, bookmark setups for future reference, and explore various icon packs and widgets.
Delta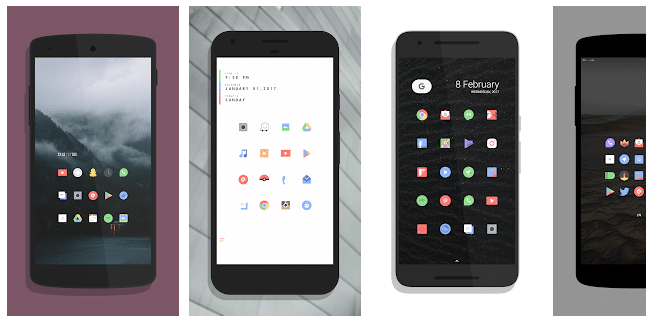 Next in our list of the best icon packs for Android is Delta. Supporting more than 20 launchers, Delta includes more than 4000 hand-designed icons. It is a very successful application for those who want both a colorful and simple icon set.
Indigo Madina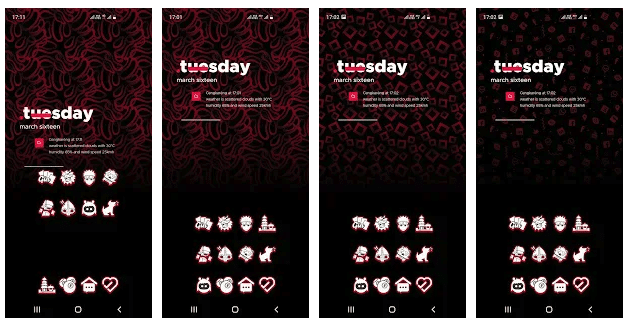 As an icon pack developer, Indigo Madina offers different icon sets like Hejoop, Bluric, Hejo and Pino. Some of these sets are paid and some are free.
Edzon DM
Last in our list of the best icon packs for Android is Edzon DM, an icon pack developer who offers an app called Linebit. The app includes more than 4000 icons, over 45 wallpapers, and 13 widgets for KWGT.
Supported Launchers: Action Launcher, ADW Launcher, Apex Launcher, Arrow Launcher, ASAP Launcher, Atom Launcher, Aviate Launcher, CM Theme Engine, Evie Launcher, Flick Launcher, GO Launcher, Holo Launcher, Lawnchair, LG Home, Lucid Launcher, Microsoft Launcher, Mini Launcher, Next Launcher, Nougat Launcher, Nova Launcher, Peek Launcher, Poco Launcher, Smart Launcher, Solo Launcher, Z Launcher, ZenUI Launcher, Zero Launcher