Android download managers can help you overcome some download difficulties. If you do not want to encounter any problems in the download process and optimize this process, here are the best Android download managers.
The Best Android Download Managers
Advanced Download Manager
1DM
Turbo Download Manager
Loader Droid
GetThemAll
Aria2App
Advanced Download Manager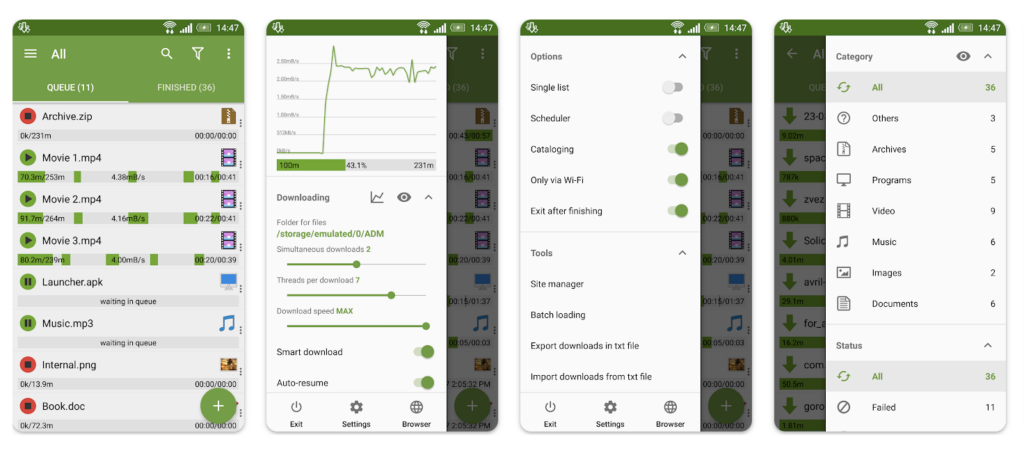 Price: Free
With a user-friendly interface, Advanced Download Manager has rich features that can immediately stand out among the apps in this category. Advantages such as five simultaneous downloads and automatic resumption of failed downloads are some of the important features of the app.
In the app, you can access comprehensive statistics about your past downloads, and categorize files such as Documents and Music. You can automatically pause the download when your phone's battery is low or the file size exceeds a certain limit. Besides, you can create your own theme with extensive customization features.
There are two different versions of Advanced Download Manager, one free with ads and one paid version without ads. The link below is for the free app.
Advanced Download Manager on Google Play
---
Also Read: The Best Android File Manager Apps
---
1DM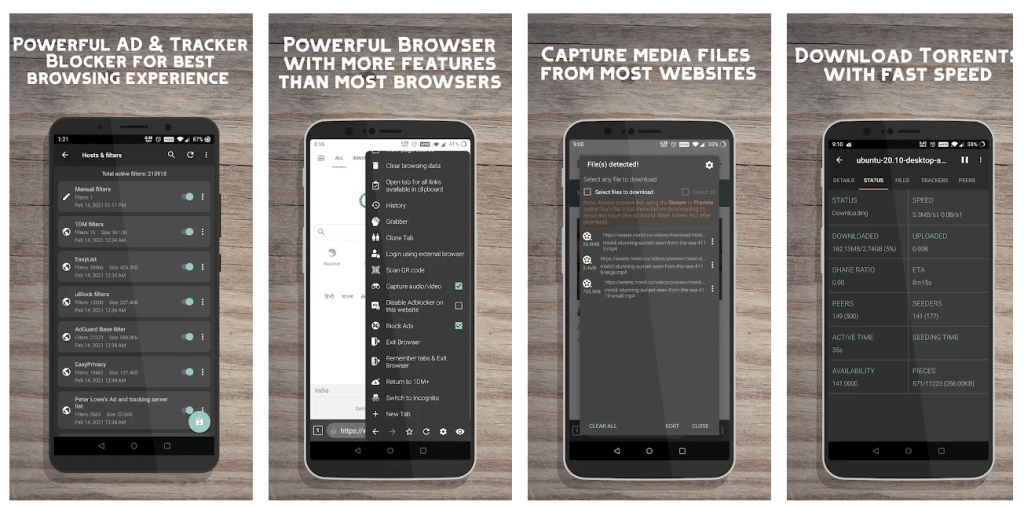 Price: Free / $1.99
1DM (formerly IDM) is one of the best Android download managers with its advanced features and simple user interface. It has a modern design that is easy for beginners to navigate. The app supports up to 16 parts to speed up downloads. As with Advanced Download Manager, you can use bulk downloading, scheduling, themes, automatic classification, and more. 1DM can automatically stop downloading based on your charging and download limit.
The free version of IDM contains ads and deprives users of many features such as scheduling, but if you use the paid version of the app, you can bypass these restrictions and ads.
---
Also Read: The Best App Locks for Android
---
Turbo Download Manager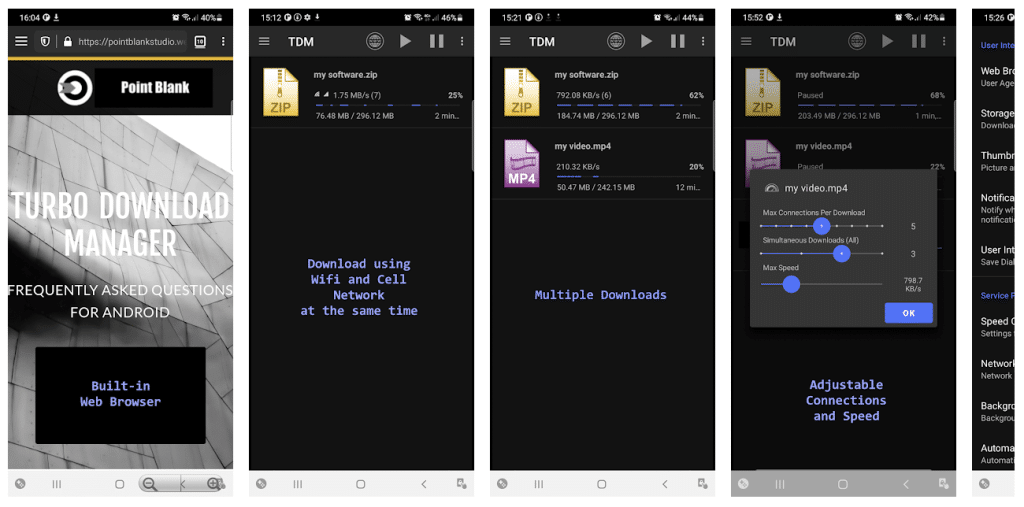 Price: Free
Standing out with its easy use, Turbo Download Manager allows you to download files to your phone quickly and easily. You can also view the download history through the app, which allows you to download files in the background. There is also a built-in media player in the app, which also includes notifications.
Turbo Download Manager on Google Play
Loader Droid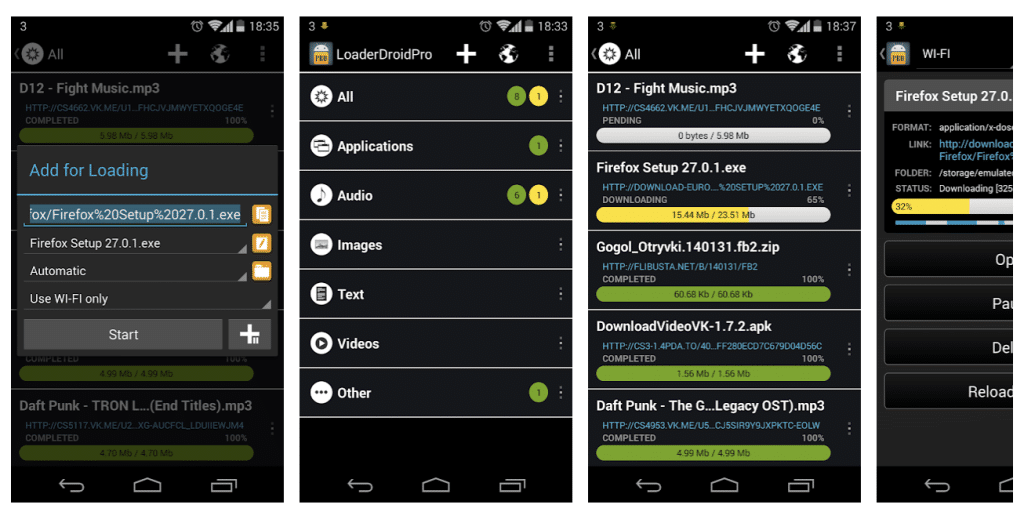 Price: Free
Loader Droid is one of the most popular Android download managers on Google Play, providing all the features you need such as resumable downloads, auto-pause when you disconnect, and auto-resume when your connection reappears. The app is also worth a try because of its speed and ease of use.
---
Also Read: The Best Free VPN Apps for Android
---
GetThemAll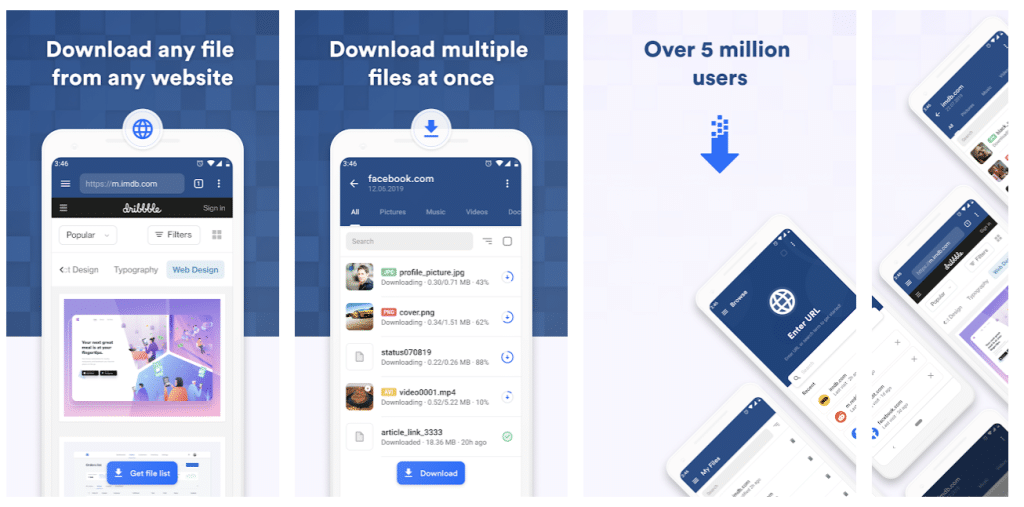 Price: Free
With more than 5 million downloads, GetThemAll is one of the most popular download managers with support for background downloading, where you can download multiple files at the same time. If you want to share the files you download in the application, manually or automatically upload them to the cloud.
Aria2App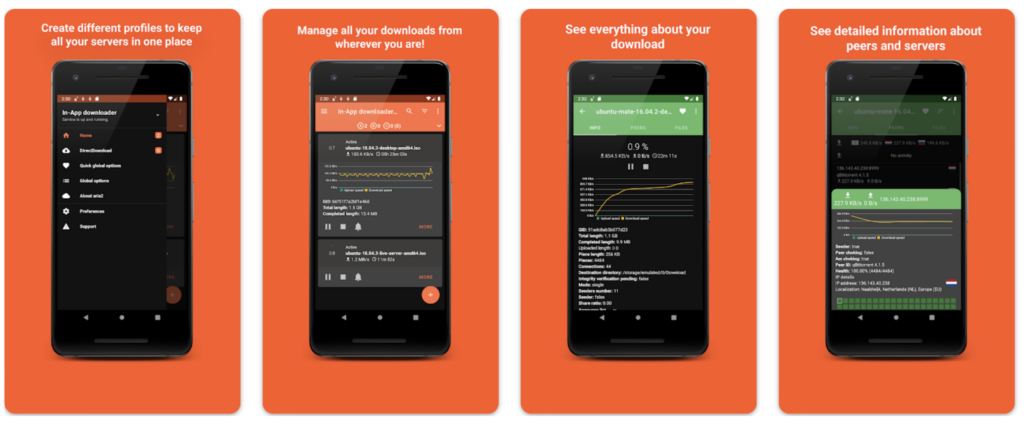 Price: Free
In Aria2App, a portable, server-grade download manager powered by aria2 directly on your device, you can manage downloads as you wish, view information about downloaded files, download files from the server to your device via DirectDownload, and receive live notifications of your downloads or downloads of your choice. You can also use the app to add things like HTTPS, FTP, BitTorrent, and Metalink downloads remotely.