We have come across the need to take screenshots much more often than we thought. As such, mobile apps that will solve this need come into our lives. In this article, we've brought together the best screenshot apps for Android that you can use to take a screenshot of a conversation or a social media post.
Firefox ScreenshotGo Beta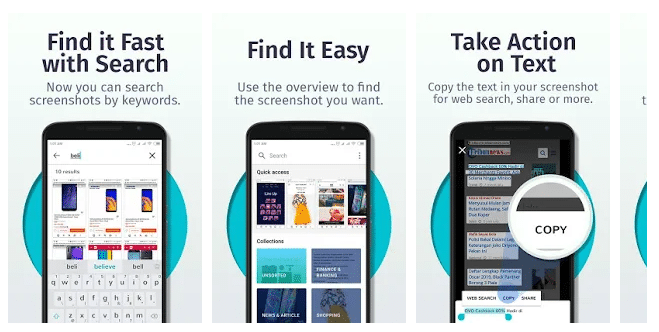 Although beta, Firefox's ScreenshotGo application is a very successful screenshot application. In the application where you can easily take screenshots, you can also scan the texts on the screenshots, find the screenshots with search, and keep your screenshots organized with simple captions and collections. The app also lets you easily share screenshots.
Firefox ScreenshotGo Beta on Google Play
Screenshot Easy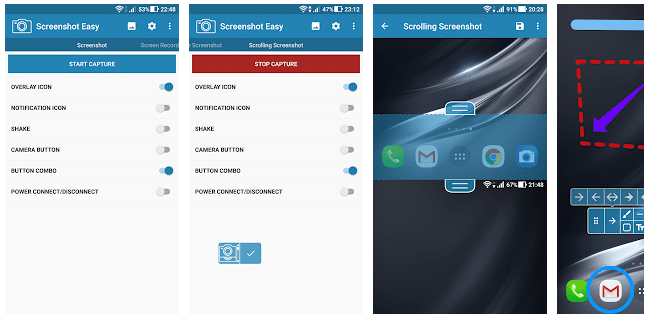 Screenshot Easy, which allows you to easily take screenshots on your tablet, phone or other Android device, offers features such as screen recorder, full screen scroll page capturing and website screenshot capturing. You can use the app not only to take snapshots but also to view, edit or share them directly. Screenshot Easy's trigger options include overlay icon, shake, widget, hidden overlay area, camera hardware button and more.
Screenshot Easy on Google Play
---
Also Read: The 8 Best Icon Packs for Android
---
Screenshot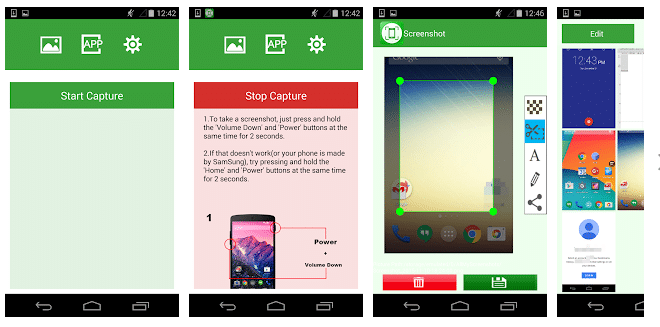 Using the Screenshot app, you can quickly edit the screenshots you take, add text or mosaics, share them quickly with your friends, set the way to save the screenshot, and browse and edit all the history screenshots.
Screenshot Touch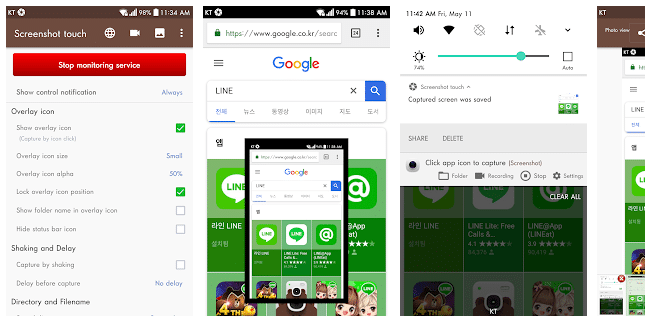 Screenshot Touch is one of the best screenshot apps for Android with features including different capturing options like shaking the device and overlay icon, web page scroll capturing, multiple saving folders, and image cropper. The app also allows you to choose the save directory, optional subfolders, file format, jpeg quality, capture delay, and more.
Screenshot Touch on Google Play
---
Also Read: The 6 Best Gallery Apps for Android
---
ScreenMaster
With Screen Master, a free, easy-to-use, no-root screenshot and photo markup app, you can capture the screen by tapping the floating button or shaking the device, and take a screenshot on your tablet, phone or other Android device in an easy way. It also provides various annotation features such as cropping, adding text, pixelated image, drawing arrows, line, circle and more.
Bonus: Screen recording apps
In addition to screenshot apps, you can also take screenshots with most of the screen recording apps. For example, you can take screenshots as well as screen recording without watermark or time limit using AZ Screen Recording.