While the fax machine is getting ready to place in the dusty pages of history, the need to send faxes continues. Fortunately, fax apps will help us meet this need by using our phones, as in every other subject. In this list, we've brought together the best fax apps for iPhone that will help you send and receive faxes quickly to different parts of the world.
FAX from iPhone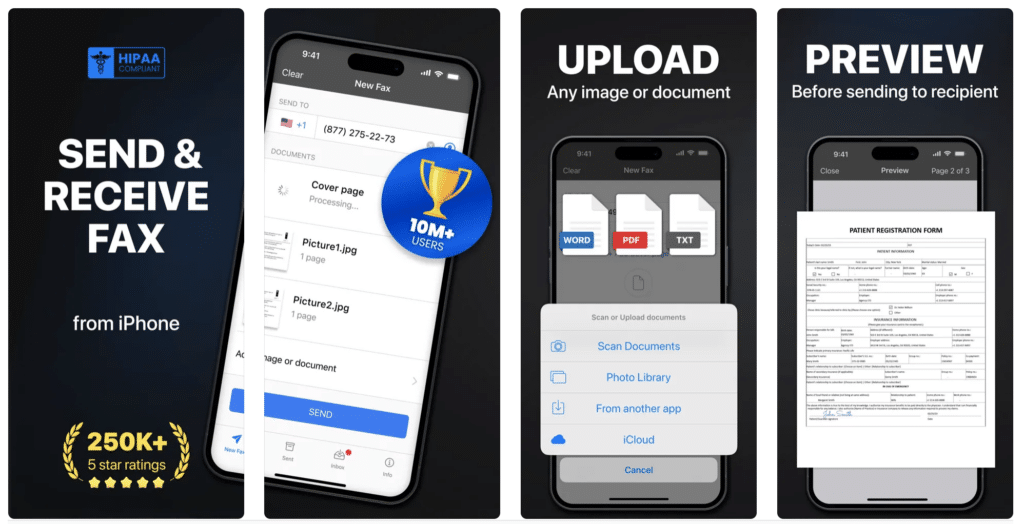 Using your iPhone or iPad, you can send faxes to more than 90 countries with FAX from iPhone, which allows you to send any document without the need for a fax machine. In the app that allows you to send and receive faxes in many file types such as PDF, JPG, TIFF and HTML, you can combine multiple documents into a single fax if you want, and preview the document before sending.
FAX from iPhone on the App Store
Fax Burner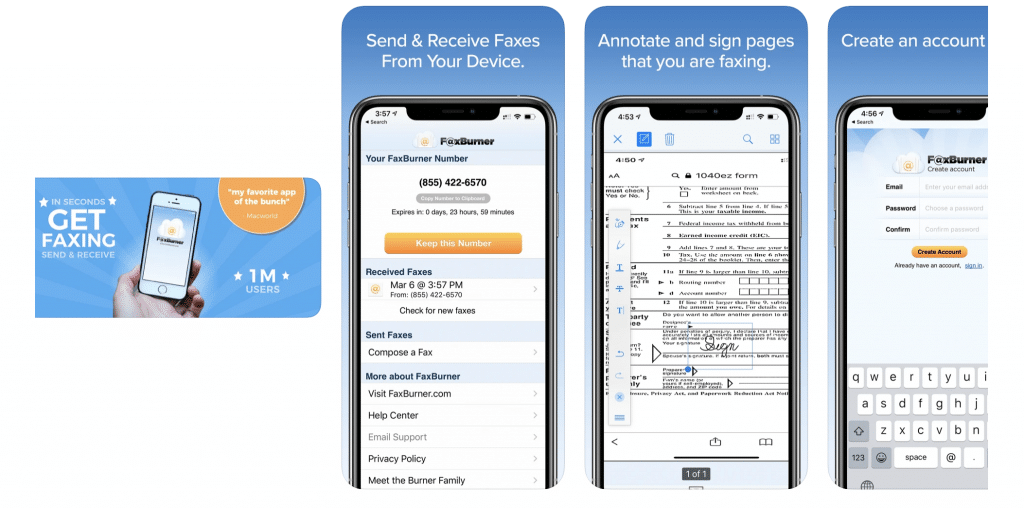 If you are looking for free fax apps for iPhone, Fax Burner is one of the best alternatives with its advanced features. Using the app, you can send and receive faxes without any hidden feeds. However, the app only allows you to receive 25 fax pages per month and send 5 total pages with the free version.
It also allows you to sign docs, complete forms, and fax them back without printing.
---
Also Read: The best free scanner apps for iPhone
---
iFax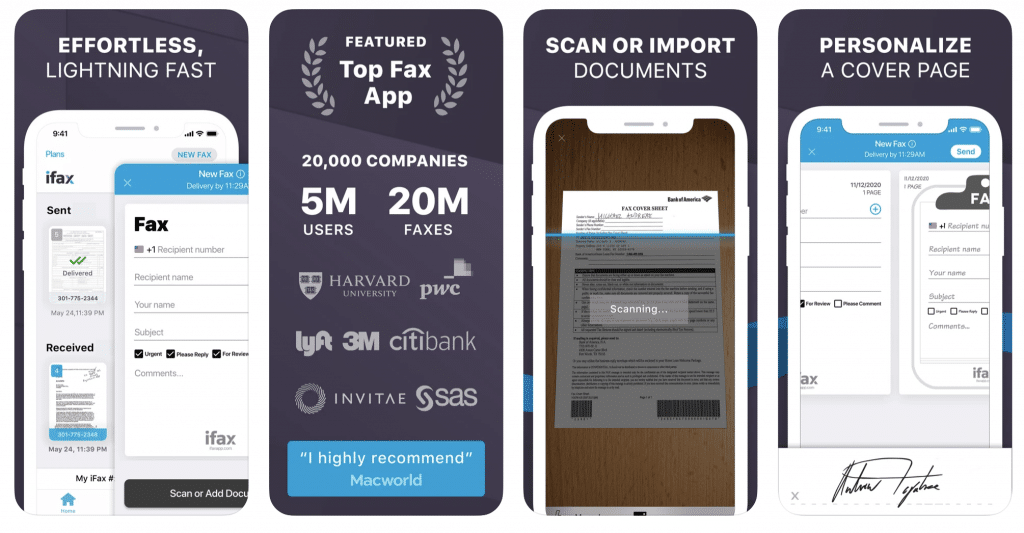 With more than 5 million users, including Fortune 500 companies, iFax is one of the best fax apps for iPhone. You do not need to create an account to start using the app, which you can use for free for the first 7 days. You can also use iFax, which is very assertive about data security and bulk faxing options, for document scanning. You can also use the app with cross-device synchronization from your Apple Watch.
eFax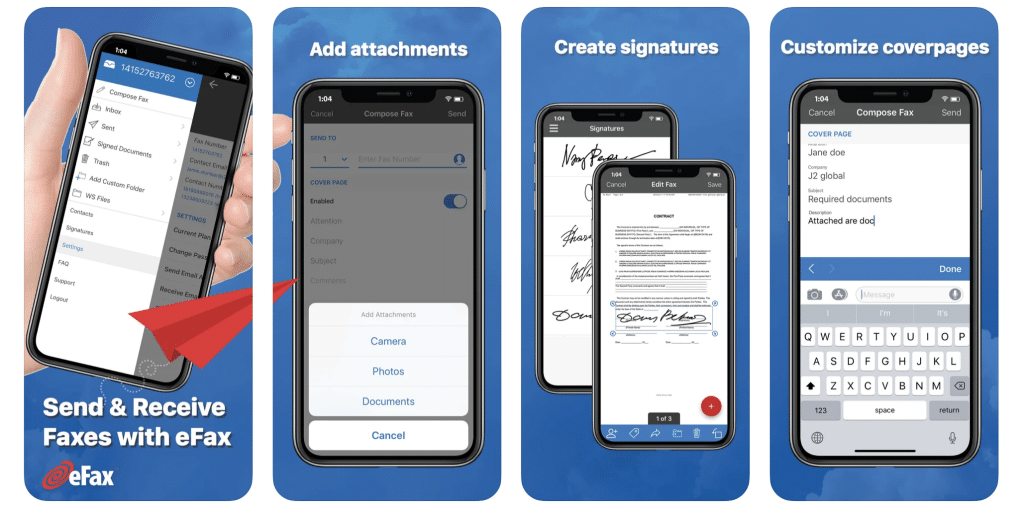 eFax, which you can use to send, receive, view, edit, and sign faxes from your iPhone, also offers options to fax by email and send faxes from the eFax website. You can add a custom cover page to your faxes in the app. You can also scan docs and them to the app, manage your fax contact lists from your local or toll-free fax number, and print your faxes using Air Print. 
---
Also Read: The Best Keyboards for iPhone
---
JotNot Fax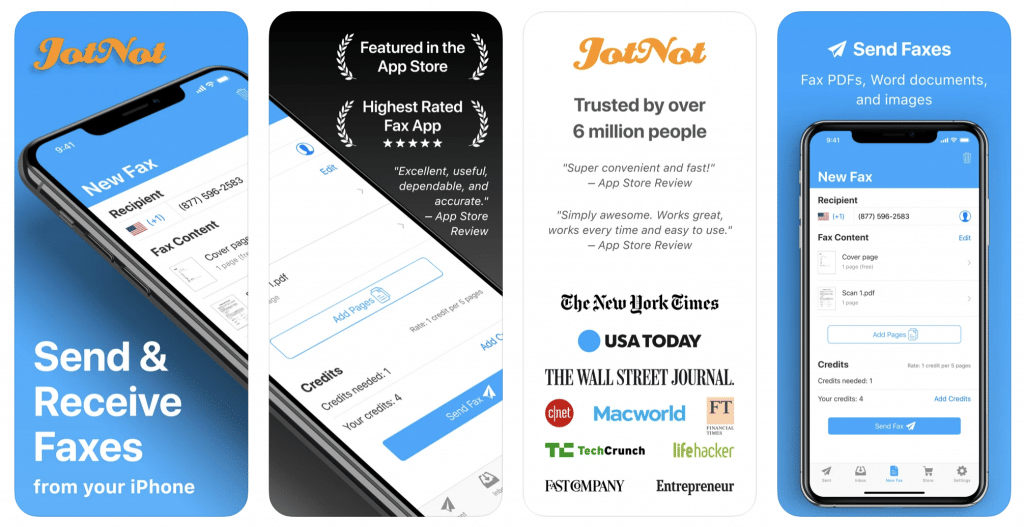 Last in our list of the best fax apps for iPhone is JotNot Fax, a comprehensive app that allows you to send and receive fax via the fax number it gives. JotNot Fax sends you a push notification to let you know when you've received a fax, or when a fax that you've sent has finished.
Coming with a built-in scanner, it also allows you to scan the document with your phone's camera, enter the fax number, and hit send.