Rather than being a subject taught in schools, history is also an area of interest for many people all over the world. Getting detailed information about important events from ancient times to the recent past and witnessing the characters, events, and periods that will brighten your day in the abyss of history in your spare time is more than a hobby for some… Fortunately, apart from books and computers, our mobile phones also come to our rescue to reach this valuable information.
In this article, you will find the best history apps for iPhone and Android that allow you to search both a historical event or person.
The Best History Apps
The History of Everything
HISTORY Vault
History Hit
Wikipedia
World History Quiz
The History of Everything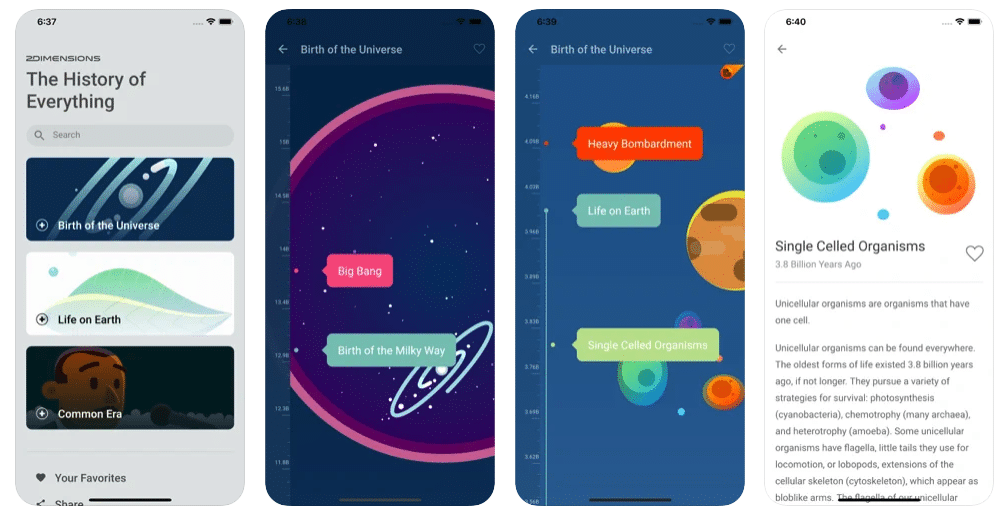 The History of Everything is a history app designed as a vertical timeline that lets you navigate, explore and compare events from the Big Bang to the birth of the Internet. The app has a very simple interface, and the events are well-illustrated and animated. The app says its concept was inspired by the Kurzgesagt video, Time: The History & Future of Everything.
The History of Everything on the App Store
The History of Everything on Google Play
HISTORY Vault
In History Vault, which is one of the best history apps and offers a 7-day free trial, you can find history stories covering many subjects such as ancient civilizations, World Wars, and space exploration. At the end of the trial, you can continue to use the app without advertising and without the need for a TV provider by purchasing one of the packages for $4.99 per month or $49.99 per year.
HISTORY Vault on the App Store
---
Also Read: The Best Science Apps for iPhone and Android
---
History Hit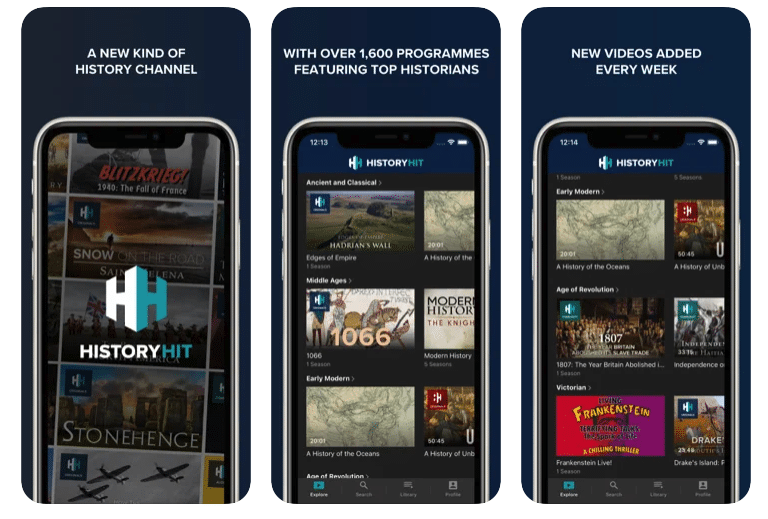 As a history channel, History Hit features hundreds of hours of history documentaries, exclusive original films, exclusive interviews with historians, and podcasts like Dan Snow's History Hit Podcast. It is possible to download the shows to your phone to use on the go in the app that enriches its library with new content every week.
Wikipedia
Wikipedia, one of the first resources we refer to for answers to almost all questions that come to our mind, is also one of the best history apps for history lovers, thanks to the hundreds of thousands of content it contains. It is also very possible to find the answers in your own language in the completely free and ad-free mobile app.
---
Also Read: The Best Language Learning Apps
---
World History Quiz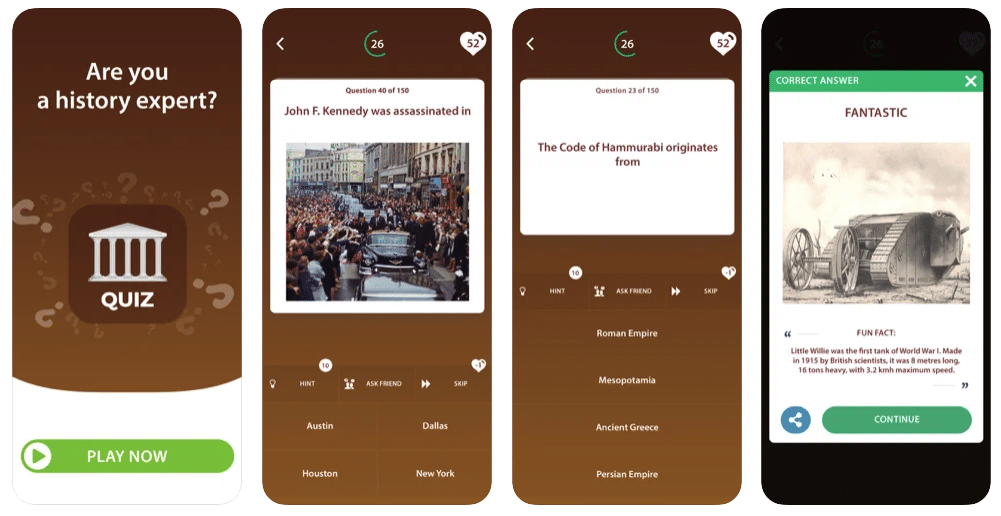 At the end of our list, there is a trivia quiz app for those who want to test and improve their knowledge of history. In the app, which contains 150 general history questions, you will try to answer many questions about history, from the period of ancient Egypt and the pyramids to Hiroshima, Nagasaki, Chornobyl, and the Cold War. 
World History Quiz on Google Play
World History Trivia Quiz on the App Store