Thanks to mobile apps, smartphones have become great gadgets not only for communication but also for improving yourself and refreshing and increasing your knowledge. If you find yourself constantly fiddling with the same old games on your smartphone, maybe it's time to immerse yourself in the science you love with these amazing gadgets.
In this article, we have both brought together the best science apps and the best science news apps for those who want to make the branch of science they are interested in a part of their daily life. Some of these apps, which will be useful in many fields of science from chemistry to astronomy, from anatomy to scientific calculation, are completely free, while some of them need to be subscribed to. If you're ready, let's start…
The Best Science Apps
NASA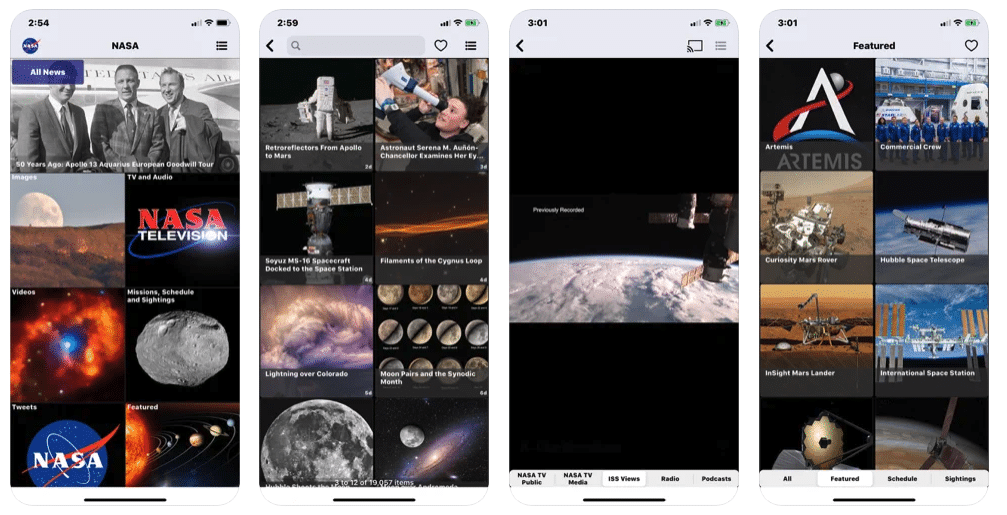 Price: Free
The NASA app where you can explore the latest images, videos, mission information, news, exclusive stories, tweets, NASA TV, podcasts and featured content, you can also find and view the International Space Station, other NASA missions in orbit around the Earth and the brightest stars in the sky, with its augmented reality feature. In the NASA app, one of the most popular science apps, you can also save images to your phone and easily share them with your friends on social media.
WolframAlpha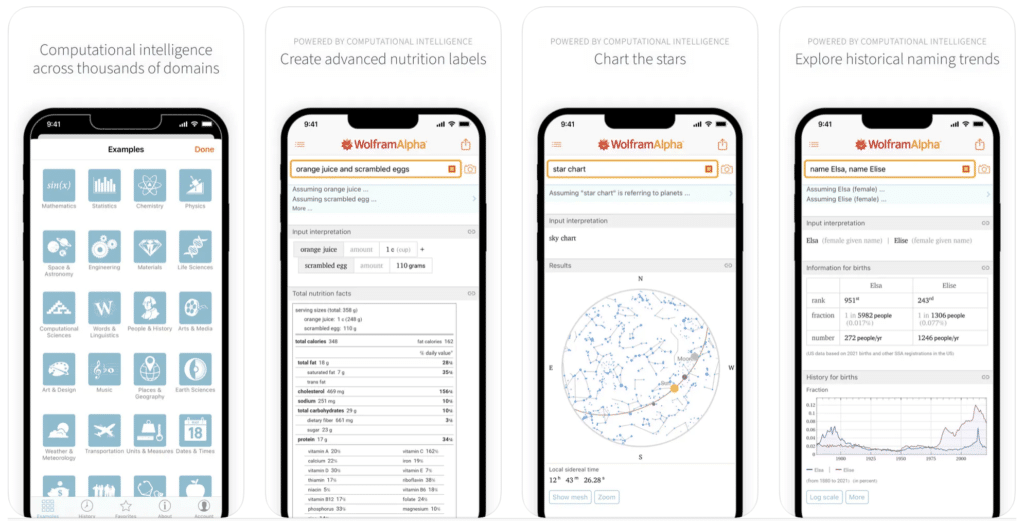 Price: $2.99
WolframAlpha is a very useful and instructive app that gives you access to the full power of the computational knowledge engine, using its vast collection of algorithms and data from dozens of fields such as chemistry, physics, astronomy, and mathematics to calculate answers and generate reports for you.
---
Also Read: The Best Apps for Productivity
---
HİPER Scientific Calculator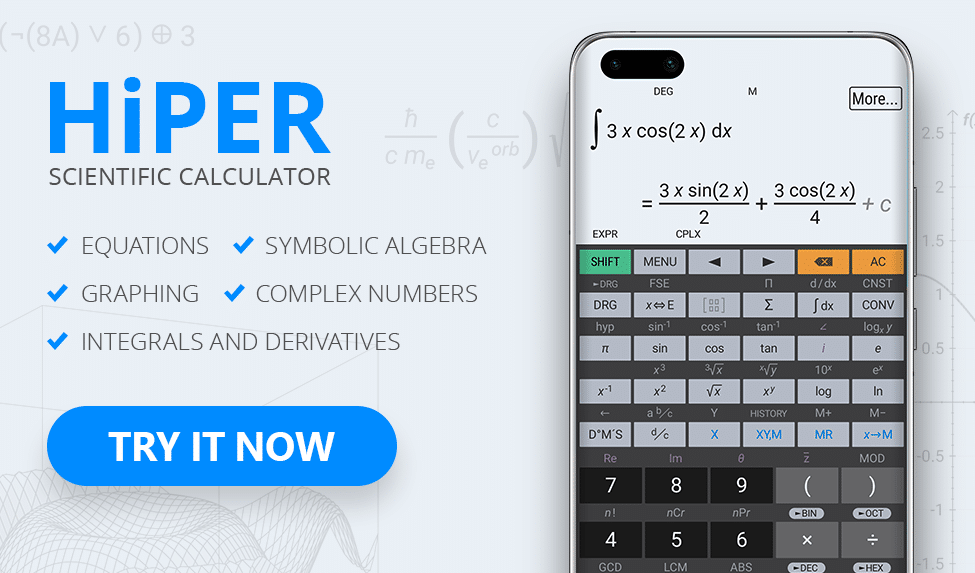 Price: Free
Only available on Google Play, HİPER Scientific Calculator is one of the best science apps with over 25 million app installs and 100,000 five-star ratings. With up to 100 digits of significand and 9 digit exponent, the popular app can detect repeating decimals, and numbers can be entered as fractions or converted to fractions. In HİPER, which offers different layouts for different screens, there are dozens of different functions such as advanced number operations such as random numbers, combinations, permutations, fixed point, scientific and engineering display format, more than 90 physical constants and trigonometric and hyperbolic functions.
GLOBE Observer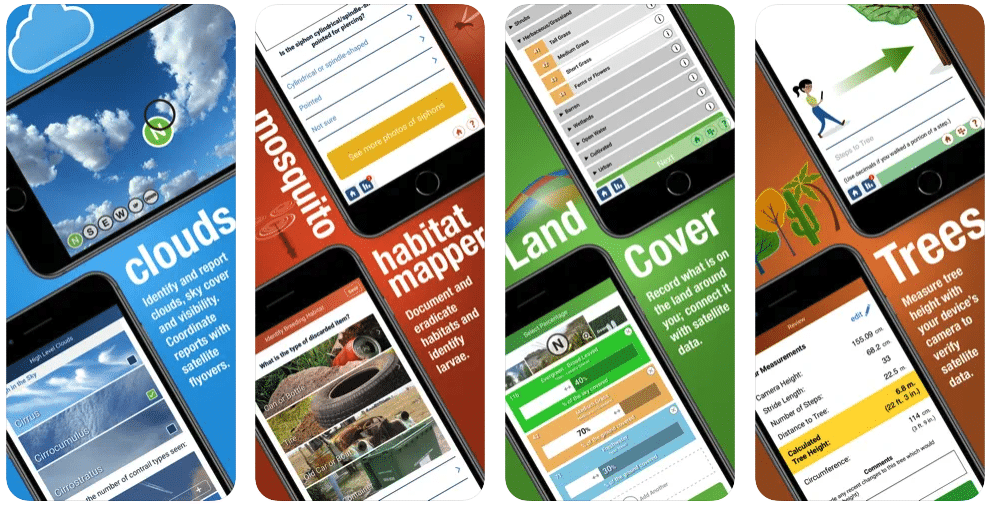 Price: Free
GLOBE Observer, another app from NASA, allows users to make regular observations of the Earth's cloud cover and compare them to NASA satellite observations. GLOBE Observer, which includes different capabilities such as GLOBE Mosquito Habitat Mapper, GLOBE Land Cover and GLOBE Trees, is actually an app developed for the GLOBE (Global Learning and Observations to Benefit the Environment) community.
GLOBE Observer on the App Store
---
Also Read: 7 mobile apps that will help you discover new things without leaving home
---
Brilliant
Price: Free / $24.99 per month / $119.99 per year
Claiming to create interactive learning experiences for all age groups, Brilliant includes over 60 courses designed by award-winning teachers and researchers, covering everything from the basics of algebra, geometry, and physics to cutting-edge topics like artificial intelligence and neural networks.
eBird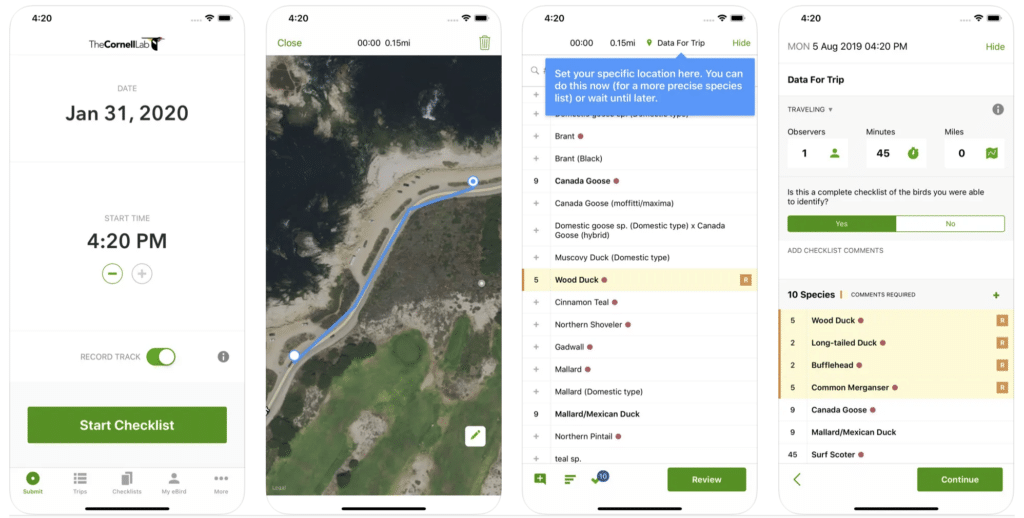 Price: Free
Managed by Cornell University's Ornithology Laboratory, eBird makes it easy to identify and record bird observations you make, as well as share your findings with others. In addition to observing and sharing, the app helps you identify species you don't know, provides information on common sightings in your area, guides you to key bird spots nearby, and notifies you when a rare viewing opportunity may arise.
Star Walk
Price: Free / Up to $9.99 per month
Star Walk uses sensors on your device to understand where you are and what celestial objects your camera is looking at. Then it gives some information about the star and planets you are looking at. The app provides information about the sky even if you're not looking at the stars, and can even track the International Space Station in space. From the sunset hours to the geological composition of Mars, you'll find a wealth of scientific content to explore.
---
Also Read: The 7 Best Stargazing Apps
---
MyShake
Price: Free
Offered by researchers at the University of California, Berkeley Seismology Laboratory, MyShake collects data using your phone's sensors, but it does this in the background so it doesn't affect your device's normal activity. Researchers can then use this information to refine models of earthquake activity and improve forecasting systems.
Offering ease of use, the app works silently in the background, records seismic activity, and detects real earthquake shaking. MyShake, one of the best science apps for Android and iPhone, also lets you see recent seismic activity nearby or anywhere in the world and offers advice on what to do during an earthquake.
The Elements by Theodore Gray

Price: $9.99
The Elements is designed for iOS only and inspired by Theodore Gray, The Elements is an app that illustrates the elements in the periodic table in detail. The app, which opens with an exemplary periodic table, offers its users the opportunity to get information about the elements easily by touching them. The app is also quite remarkable in that it tells where and for what purposes the chosen element has been used throughout human history. With fun facts and rich illustrations that make it easy to learn, the app is one of the best science apps out there.
---
Also Read: The 7 Best Chemistry Apps
---
Complete Anatomy 2023
Price: Free / Up to $119.99
Complete Anatomy 2023 is an excellent mobile resource with impressive 3D images of the human body and systems as well as notes, tools, and search functions. Thanks to the easy navigation system in the app, you can tap on the organ you want and have more information about that organ. In the free version of the app, you can only explore the skeletal system and connective tissues. If you buy the full version, you will not leave an unexplored place in the human body.
Complete Anatomy 2023 on the App Store
Complete Anatomy 2023 on Google Play
The Best Science News Apps
In this section, for those who want to follow the latest news about different branches of science, we have brought together the best science news apps.
Science News Daily
Hundreds of latest science news and science articles are added daily to the popular app. There is a Science Dictionary and Science Facts section in the app to learn a word you do not know in the articles and news belonging to the category of science you have chosen. In Science News Daily, one of the best science news apps, you can follow the latest news and articles from space to technology, from physics to biology.
Science News Daily on the App Store
Science News Daily on Google Play
TED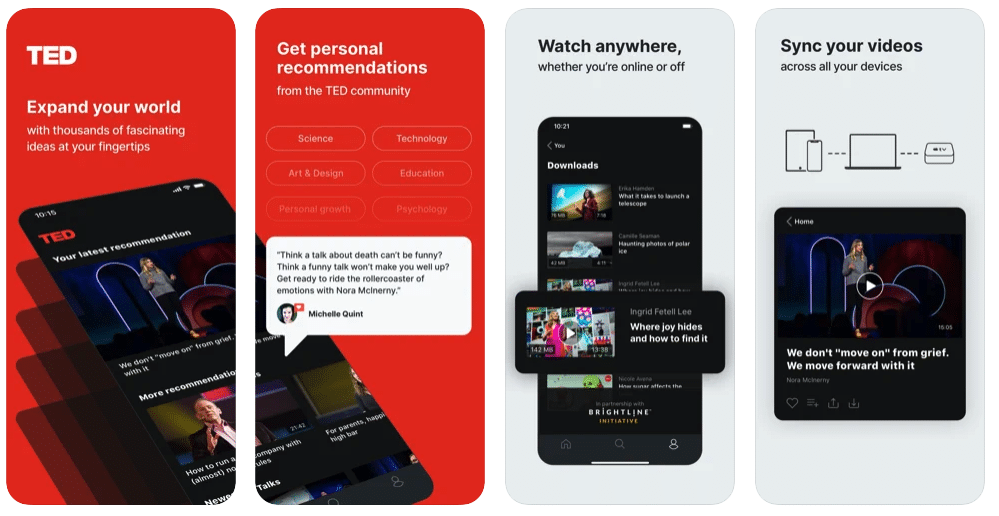 In the TED app, which includes thousands of Talks videos made by experts in tens of different categories, you can also follow the videos about the latest developments in the field of science.