In today's blog post, we're going to introduce the 5 best VR apps for Android and iOS that will take you to a whole new world. Before we start, I'd like to remind you that while some of these VR apps can be used without any additional device, you're recommended to use them with a VR headset or a Cardboard in order to get a better and more real virtual reality experience.
Let's get started.
Google Cardboard
Let's start with Google Cardboard which is one of the best VR apps for Android and iOS. It's been available on the Google Play Store and App Store for over 6 years and downloaded over 10 million times so far.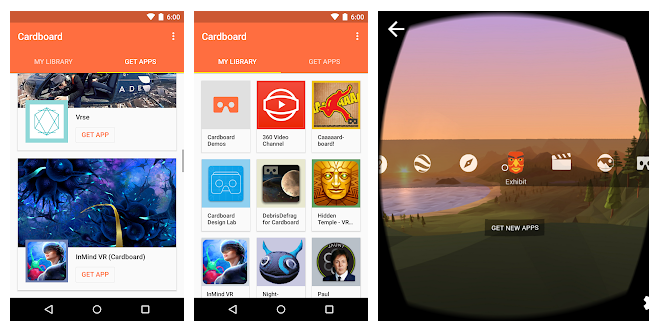 Cardboard is a free virtual reality app allowing users to launch their favorite VR experiences, get new VR apps and set up a massive screen to watch their favorite videos.
You can fly over wherever you want with Google Earth, take tours through iconic cities around the world with a local guide, learn about cultural artifacts, create your own flower garden, walk under the northern lights and do many more exciting things with your VR headset.
Fulldive VR – Virtual Reality
Let's continue with Fulldive, our second best VR app for iPhone and Android users. It's been installed more than 5 million times so far.
This free virtual reality app offers over 1 million 360-degree videos you can watch with your VR headset. It also offers the ability to stream VR videos on Youtube, view 360° photos and videos in your gallery, take photos, surf on the internet, explore new apps and more.
What makes Fuldive different from the other best virtual reality apps in this list is that it rewards you with Fulldive Coins which you can redeem for Bitcoin cash, Ethereum and gift cards or donate to charities including Unicef, Red Cross and World Vision.
---
Also Read: The 13 Best VR Games for Android
---
Within VR – Cinematic Virtual Reality
The next one is Within VR – Cinematic Virtual Reality. It is available on both Google Play Store and App Store with more than 1 million downloads.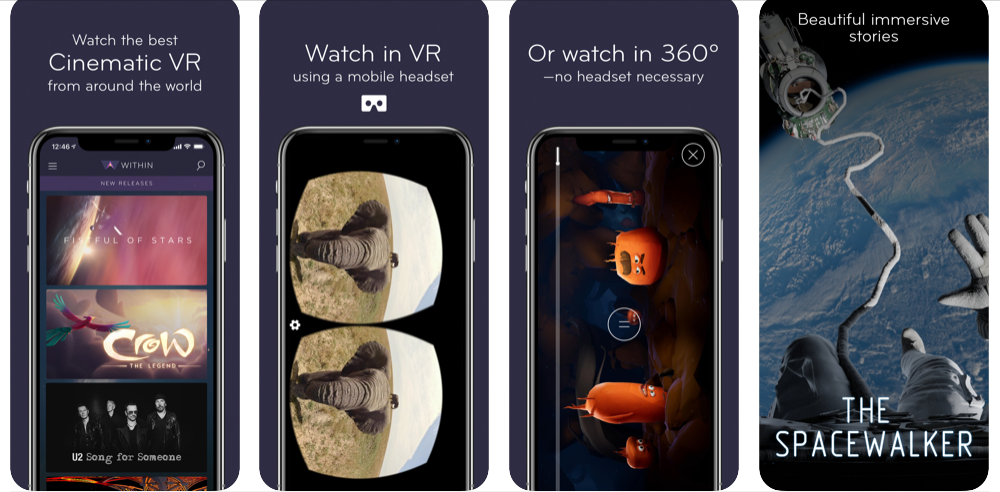 Within VR lets you watch award-winning VR documentaries, animation videos, music videos, horror videos and more using your VR headset or in 360 degree.
It is one of the best VR apps for Android and iOS that don't require any payments and don't show any ads. It is totally free and very easy to use.
Veer VR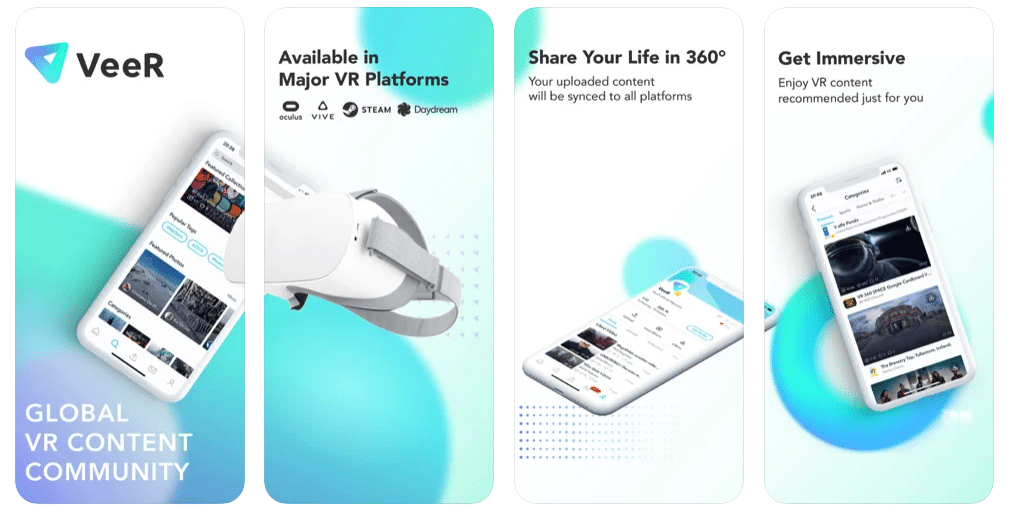 VeeR VR is one of the best VR apps for the ones looking for a social app bringing VR community together. Using VeeR VR, you can find quality content worldwide, and view VR/360 videos, photos and interactive experiences with full and split-screen viewing.
It also allows you upload VR/360 video and photos from your phone, and share to mainstream social media platforms to connect with users from over 180 countries who are passionate about VR just as you.
---
Also Read: The 13 Best AI Image Generators
---
Youtube VR
Our last VR app for Android and iOS is Youtube. Yes, Youtube! It allows you to watch almost all the videos on the platform in VR, using your VR headset and Cardboard, or simply by tapping, clicking and dragging on your phone and desktop.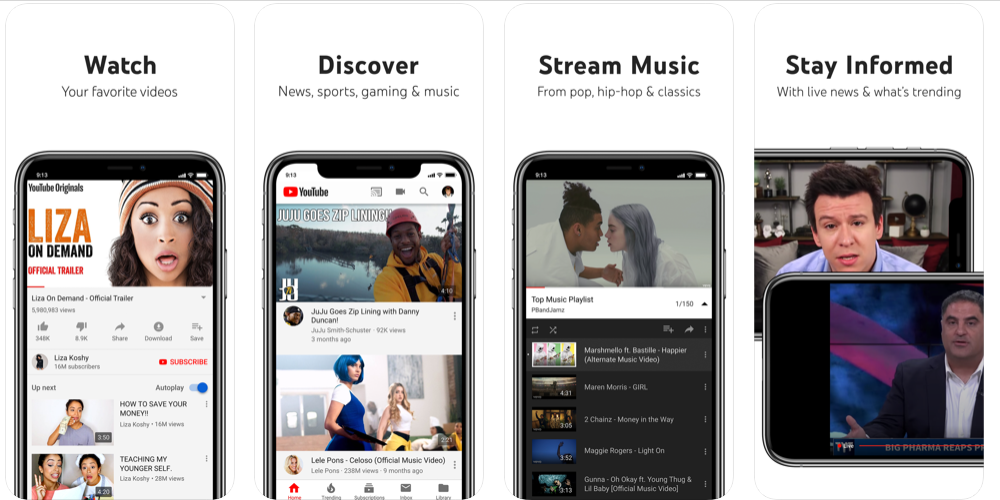 You don't need to download any additional app to watch Youtube videos in VR. However, it also offers a separate app called Youtube VR which is only available on Google Play Store.
---
In today's blog post, we talked about the best virtual reality apps for Android and iPhone users. Don't forget to leave a comment and let us know what you think.