You no longer need to pay for a traditional scanner to scan a document. With your iPhone, you can scan documents with scanner quality and use them as you wish. In this list, we've brought together the best free scanner apps for iPhone that let you quickly scan and share any file.
---
Also Read: The 5 Best Document Scanning Apps for Android
---
PDF Scanner App by BPMobile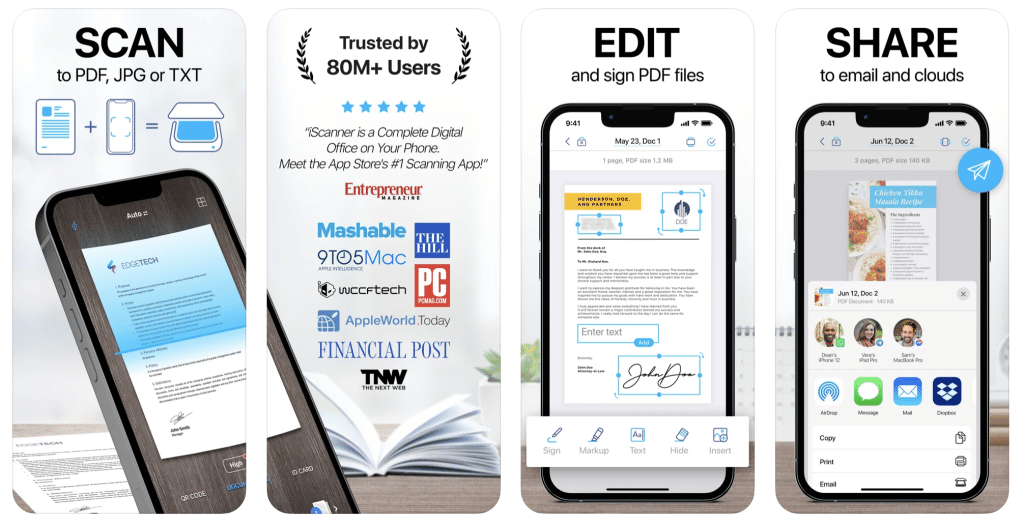 With more than 70 million users, BPMobile's Scanner App ranks first in our list of the best free scanner apps for iPhone with its simple interface and ease of use. Using the app, you can scan any document or photo to PDF, JPG, or TXT and share it in seconds. The app also allows you to scan multiple pages into one document. You can also add your electronic signature to the app and put it on documents easily.
The comprehensive app also provides different features like solving math problems and equations, reading QR code, and counting similar objects via iPhone camera.
---
Also Read: The 5 Best Fax Apps for iPhone
---
Adobe Scan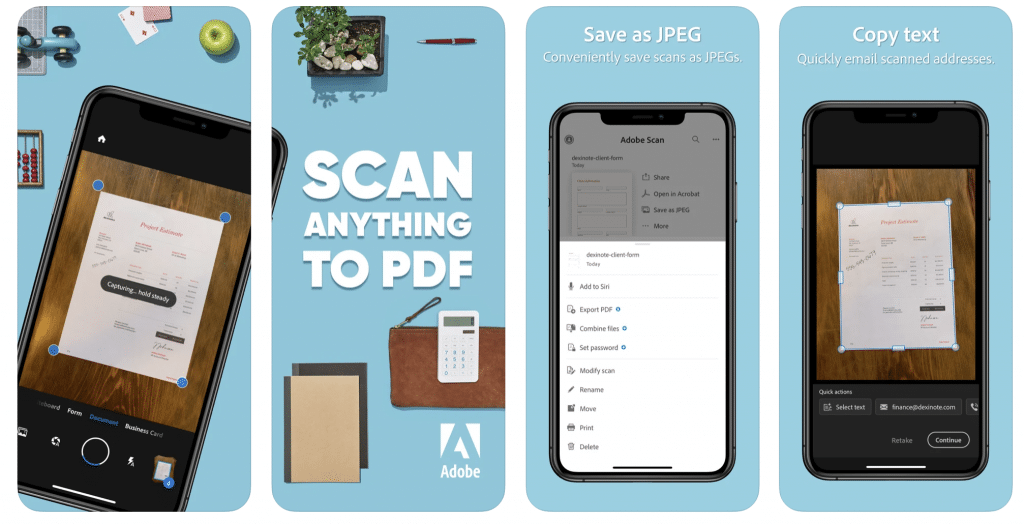 Allowing you to scan any type of document and convert to PDF or JPG, Adobe Scan is one of the best free scanner apps for iPhone, with advanced editing capabilities and text recognition technology. Using Adobe Scan, you can save and organize all your documents in one place under custom folders like receipts, health documents, etc.
Genius Scan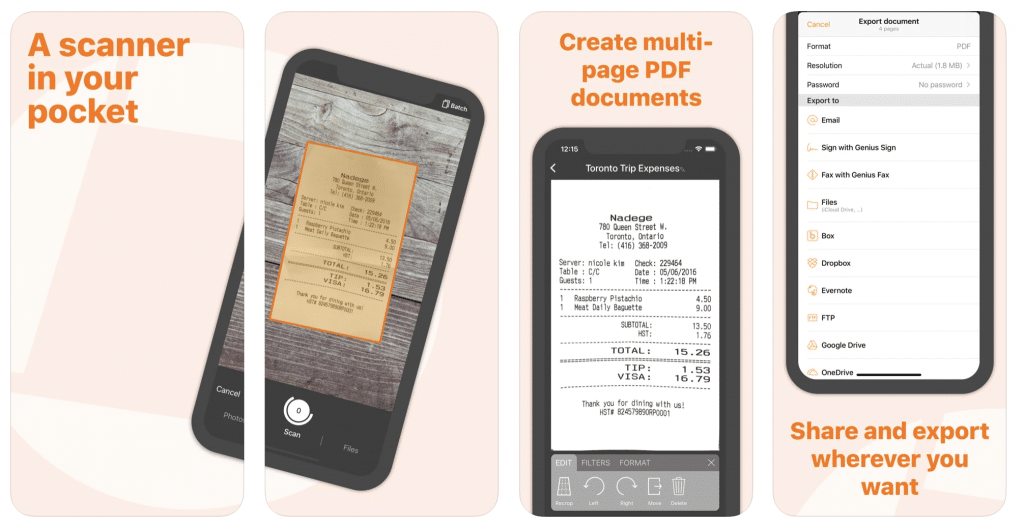 Genius Scan, which has more than 20 million users, including both individual users and small businesses, quickly detects the document you are trying to scan and removes the background. Having support for multiple page PDF creation, document merging, and filtering, the app also allows you to set a password for your PDFs.
---
Also Read: ​​The Best Apps for Productivity
---
Microsoft Lens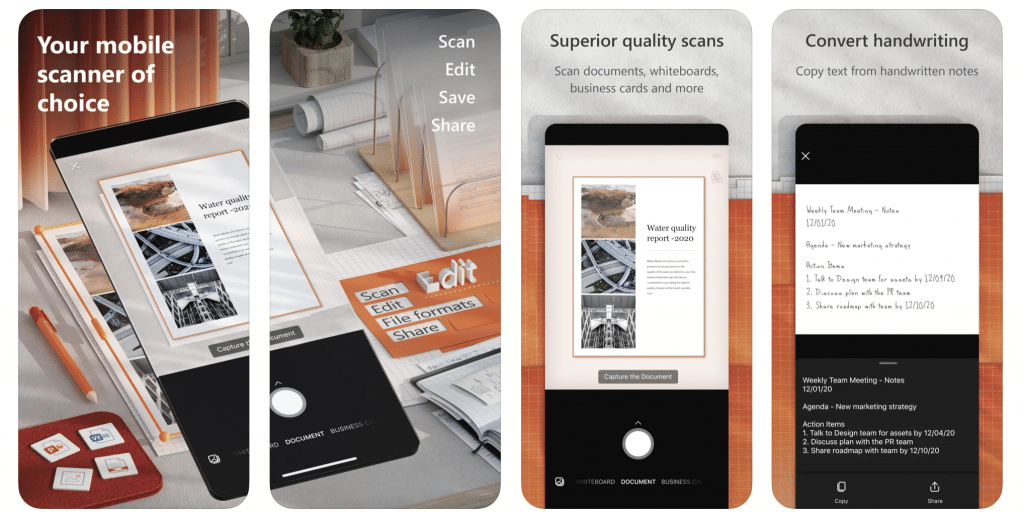 Microsoft Lens, one of the best free scanner apps for iPhone for both students and employees, allows you to quickly scan, edit, save and share documents with its simple interface. With Microsoft Lens – formerly Office Lens – you can add notes to your scanned files, scan handwritten meeting notes to edit later, and save scanned documents as PDF, JPG, word, or PowerPoint formats.
Microsoft Lens on the App Store
CamScanner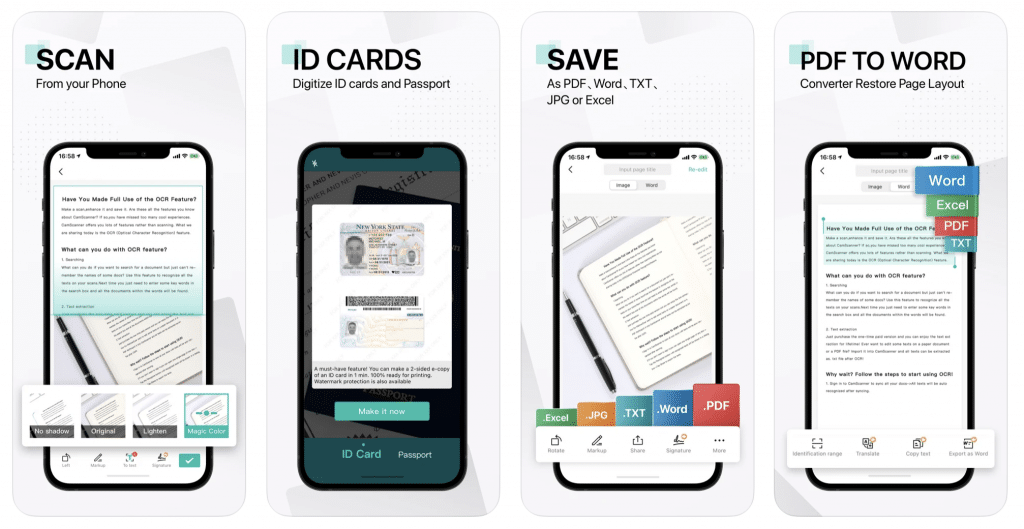 As one of the most popular scanner apps in the App Store with more than 750 million users worldwide, CamScanner simply has everything you need from a scanner app. Having also text recognition technology, CamScanner allows you to save scanned documents in PDF, JPG, Word or TXT formats. You can share files for getting comments in WhatsApp, iMessage, or Microsoft Teams and collect comments from multiple people in one file online. You can scan multiple pages into one document in CamScanner just like any other app on the list.