Unfortunately, the Coronavirus outbreak continues to spread rapidly all over the world. Billions of people are looking for reliable news sources to read the latest updates about this pandemic. According to Apptopia, downloads of news aggregation apps such as News Break and Smart News are skyrocketing due to COVID-19. In addition, applications like Washington Post, Fox News and CNN are also on the rise.
According to the research published by Apptopia recently, news applications are more demanded than ever due to Coronavirus pandemic. According to the company, SmartNews and NewsBreak applications broke their app download records on March 14/15, respectively. These 2 news aggregation apps were downloaded more than 200% compared to February.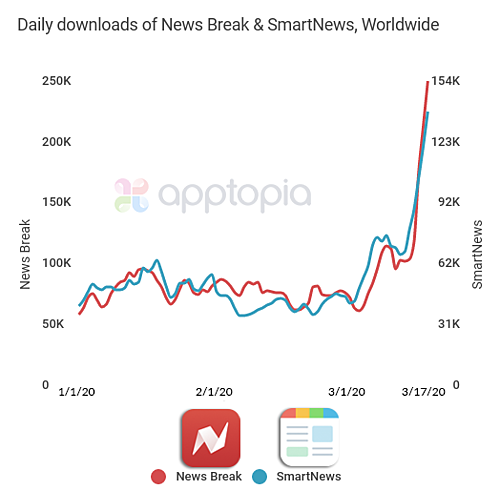 In addition to News Break and Smart News, app downloads of Washington Post, Wall Street Journal, New York Times, CNN and Fox News apps are also rising.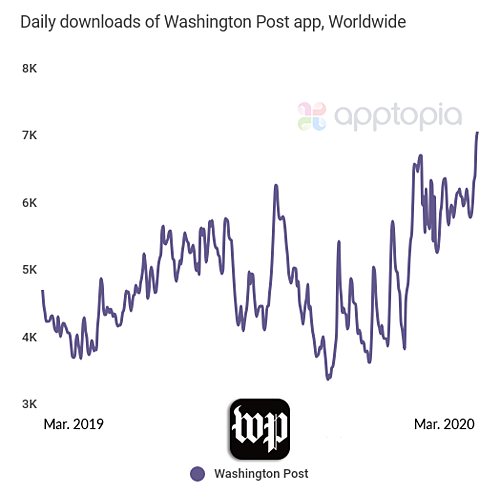 Washington Post's app downloads have increased by 76% since the beginning of the year, while The New York Times saw an increase of 58% and the Wall Street Journal's downloads went up to %39. 
As for CNN and Fox News, compared to the previous month, they've been downloaded %244 and %127 more, respectively.  
What are your thoughts?