Mobile applications make our daily tasks much easier and we continue to introduce you to the best Android and iOS applications in the application markets. Today's best iOS app is very popular in the Shopping category, especially in the UK. The Auto Trader application allows users to purchase or sell cars very easily from their mobile applications.
Let's get started and take a look at what Auto Trader – Buy & Sell A Car offers, its app rankings, reviews & ratings and system requirements.
Buy & Sell Cars Easily With AutoTrader
15-20 years ago, if someone told you that you could buy and sell cars with a mobile app, would you believe it? Technology has developed so much that it is now possible and Auto Trader – Buy & Sell A Car is one of those mobile applications that enable users to do this.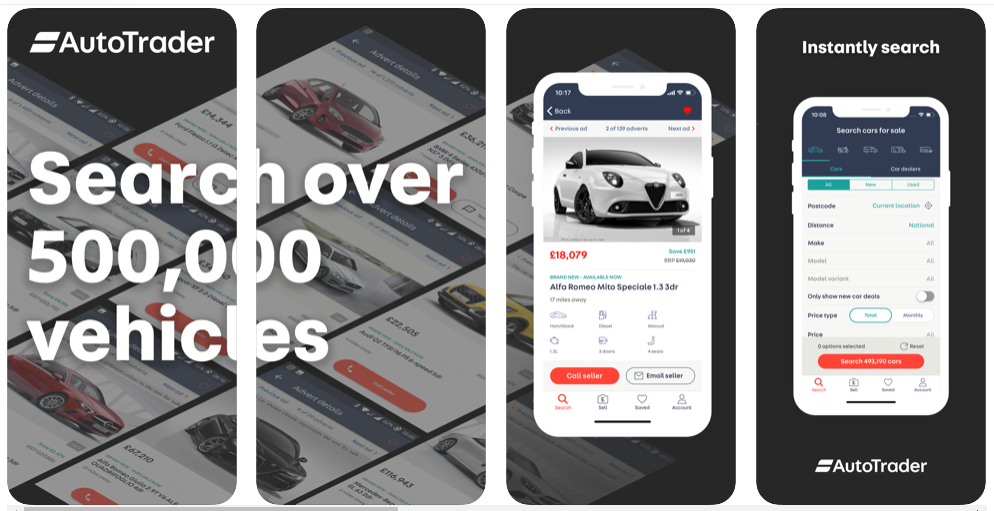 With the Auto Trader app, you can find your next car or sell your car in minutes. In the app, which is very popular in the Shopping category especially in the United Kingdom, there are more than 500,000 vehicles. You can save your favourite ones. You also have the opportunity to compare them.
Here are the features the Auto Trader app provides with: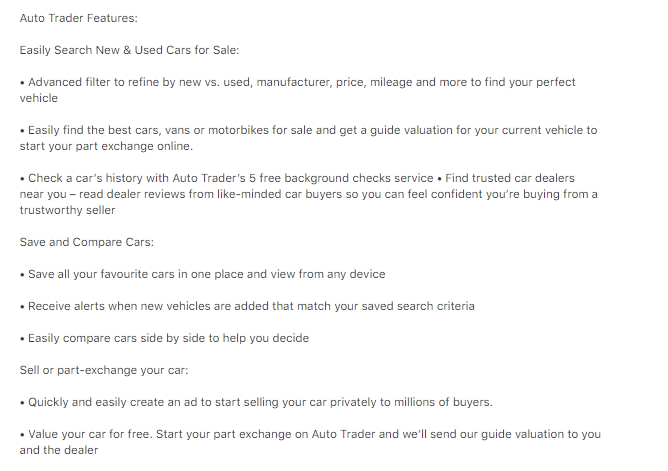 And here are the other motoring services:

If you follow our Hot Apps articles, you probably know that it is time for the app rankings! 🙂
App Store Reviews & Ratings Of Auto Trader
As of Feb 6th, the shopping app has 65.291 app ratings on the App Store. The average rating is 4.76 out of 5.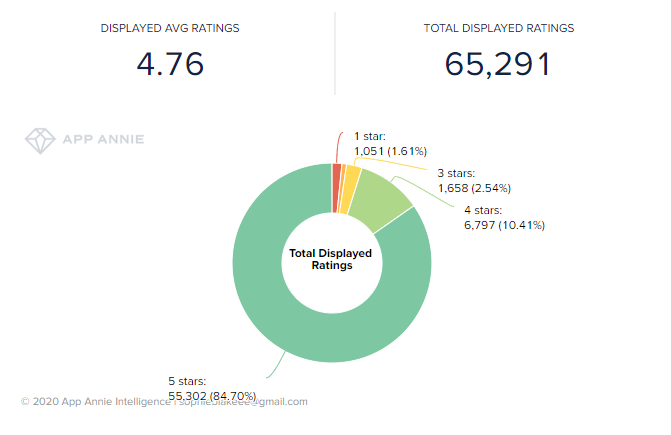 Auto Trader App – System Requirements
The application size of AutoTrader is 90.4MB. The app is compatible with iPhone, iPad and iPod touch and requires iOS 11.0 or later.
Download Auto Trader – Buy & Sell A Car
You can download the best iOS shopping application of the day from the App Store by clicking here
If you have a question about the application or want to learn more about AutoTrader, you can visit the official website. 
Have you ever used today's best iOS app before? Are you planning to use? What are your thoughts? Don't forget to leave your comments.
You can contact us if you'd like to get your mobile app featured on our website.