According to a recent study in which over 22 million posts were analysed, Instagram carousels drive more engagement rates than video and image posts alone.
---
Social media analysis platform Social Insider and online advertising platform Bannersnack teamed up and analysed 22,360,021 Instagram posts and 3 million carousels and found very useful data that marketers should take into consideration while creating their social media marketing strategies.
According to the study, Instagram carousels that enable users to mix image and video posts and give them more space bring 1.92% engagement rate per post, compared to 1.45% for videos and 1.74% for images.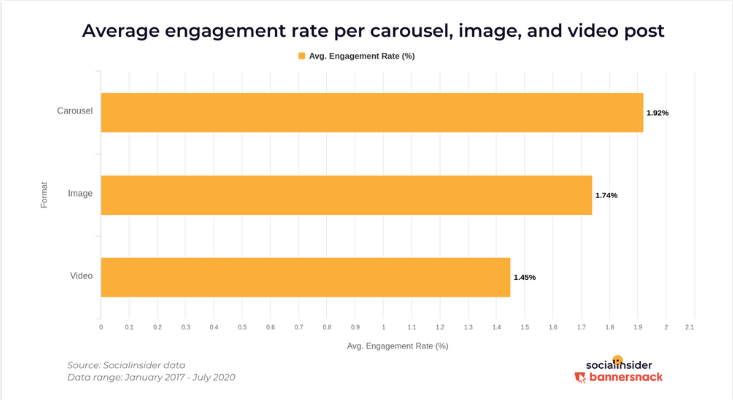 The study also found that IG carousel posts with two slides are the most common (33.1%) and the ones with ten slides drive an average engagement rate of 2.07%.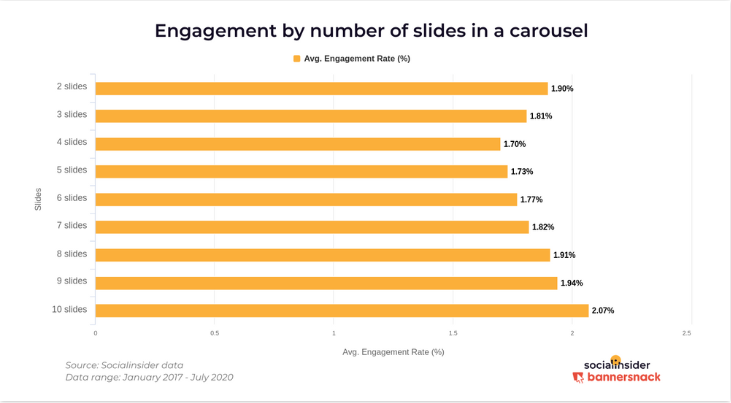 In addition, posts with CTAs such as ''Swipe Left'' performed even better than standard carousels.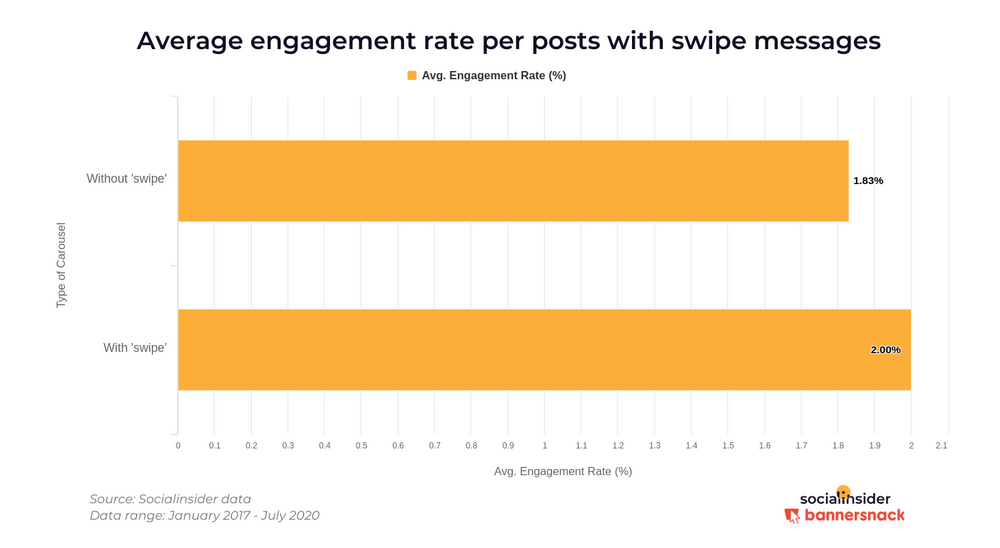 If you use a carousel post, and a follower scrolls past the post with the first image, Instagram will show them the same post a second time (only a second time, not more than that) with typically the second photo or video from the carousel. This gives you double the exposure opportunities to your followers and a second chance to connect with them if they didn't react to your first post image or video.

While this all sounds great, I caution against overusing carousels. You don't want every post to be a carousel because it can overwhelm your audience and require too much content creation.

Jenn Herman, Instagram Expert & Social Media Strategist