Social media giant Meta announced on Thursday that it's launching new tools to allow advertisers to control where their ads appear on Facebook and Instagram, which could save their campaigns from showing up next to controversial content on the platforms.
''We built a multi-stage AI review system to classify content for advertisers to ensure brand suitability controls are in place,'' said Samantha Stetson, Meta's VP of Client Council and Industry Trade Relations. ''These models will complement our existing technology, which already identifies content that violates or potentially violates our Community Standards and Guidelines.''
Using the new inventory filters, Meta advertisers will now be able to choose from three options for their ad placements: 'Expanded inventory', 'Moderate inventory', and 'Limited inventory'.
While the Expanded inventory will let them show their ads next to any content that comply with Meta's monetization policies, the second option will exclude moderately sensitive content, and the third one will let them take the most cautious approach.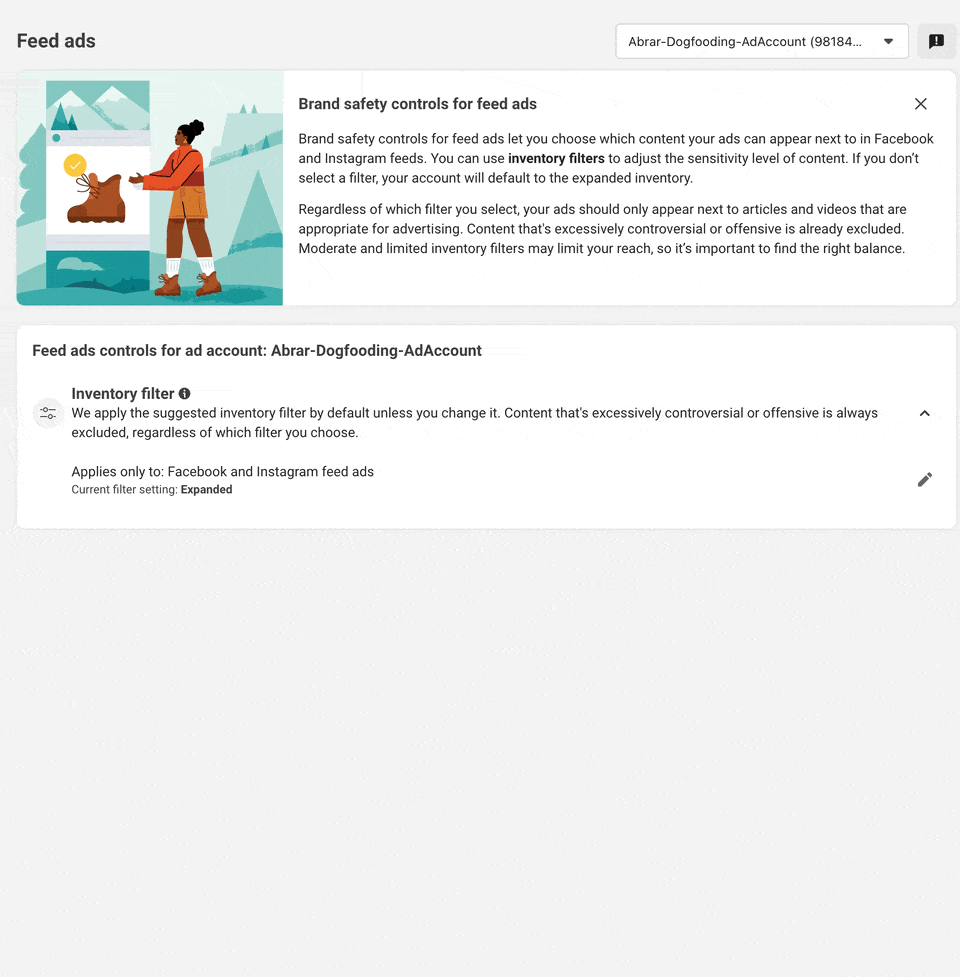 While these controls will be available for advertisers in only English and Spanish speaking markets at launch, Meta plans to expand them to other countries and begin testing them on other ad placements such as Reels, Stories and Video Feeds, Stetson said.
In addition to the new inventory filters, the social media company also announced that it will offer advertisers an AI-powered verification and measurement solution through its partnership with Zefr, so that they will be able to ''measure, verify and understand the suitability of content near their ads to help them make informed decisions in order to reach their marketing goals.''
Meta first announced its partnership with the advertising measurement company earlier this month.
"Zefr has led the industry in AI powered measurement solutions and we are so pleased to see Meta taking a leadership position with AI-driven solutions," said Zefr co-founder and co-CEO Rich Raddon in a statement. ''This combination of AI powered controls and measurement around the GARM standards now gives advertisers full control and confidence with brand safety and suitability on Facebook Feed. By partnering with Meta, we're applying our AI to give advertisers more transparency into the content adjacent to ads in their campaigns.''