Meta announced on Tuesday that advertisers will no longer be able to target Facebook and Instagram users under the age of 18 based on their gender. The changes will take effect in February.
In late 2021, the company also removed advertisers' ability to target teens based on their interests and in-app activities. With the latest update, their engagements such as liking certain posts or following pages also won't affect the advertisements they see on Facebook and Instagram anymore.
Instead, their location and age information will be used to allow advertisers to show them more relevant ads. ''Age and location help us continue to ensure teens see ads that are meant for their age and products and services available where they live,'' the company said in a blog post.
In addition to these changes, Meta will also provide teen users with more control over the ads they see on FB and IG. Beginning in March, they will be able to choose the type of ads they want to see less or don't want to see at all, by using the Ad Preferences feature within their app settings.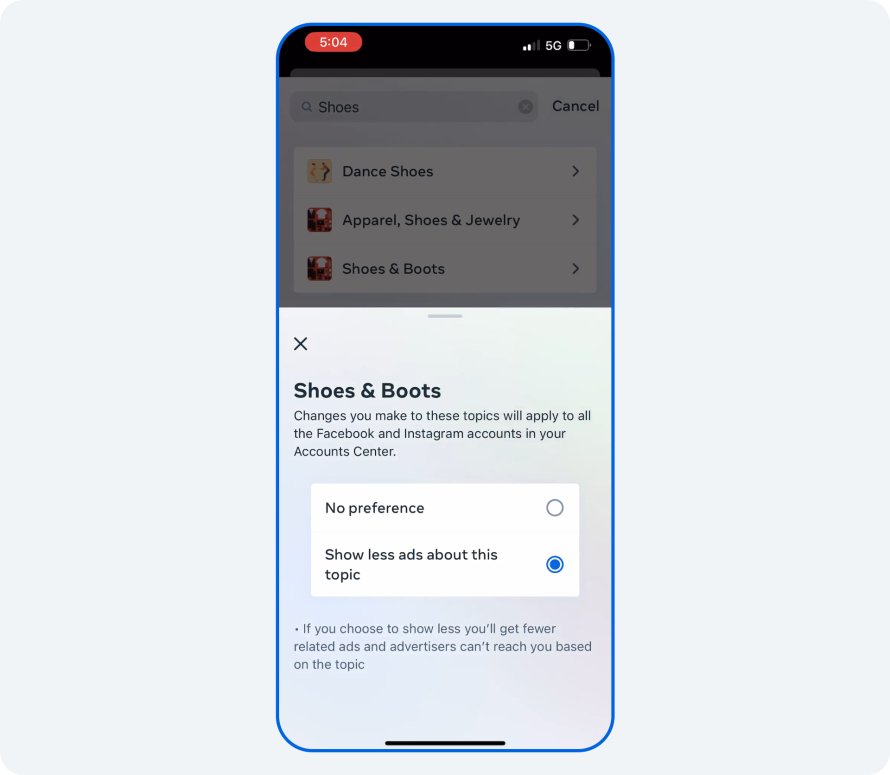 Over the last years, Meta has rolled out several changes to provide a safer experience for teen users. In 2021, it banned adults from sending direct messages to teens under 18 on IG, and defaulted all the users under 16 into private accounts. It also rolled out parental controls in March last year, and later expanded them allowing parents to set limits on what hours their children can use Instagram. 
But these changes didn't stop regulators from investigating the tech giant's practices. In 2020, Ireland's Data Protection Commission (DPC) opened a probe into Instagram, mainly focusing on users aged 13-17, and after two years of investigation, it fined the company $402M for mishandling children's data. At the time, Meta said it would appeal the decision
Meanwhile, the DPC also fined Meta $414 million over its advertising practices last week, and Meta said it plans to appeal the latest ruling as well.