Social media giant Meta announced today that its AI-powered and automated Advantage+ shopping campaigns will soon be made available to all advertisers globally. 
The company merged all of its automated advertising solutions under the name 'Meta Advantage' in March this year, and split them into two groups as 'Advantage' and 'Advantage+' products. While Advantage products let advertisers automate a specific aspect of their campaigns to boost their results, Advantage+ products automate one of the five steps of ad creation as well as the entire process.  
Meta had been testing Advantage+ shopping campaigns with select advertisers since March, and said they drove 12% lower cost per purchase conversion during the A/B tests, when compared to Business as Usual (BAU) ads.
The new solution will be rolled out to ecommerce and retail advertisers on August 15, the company said.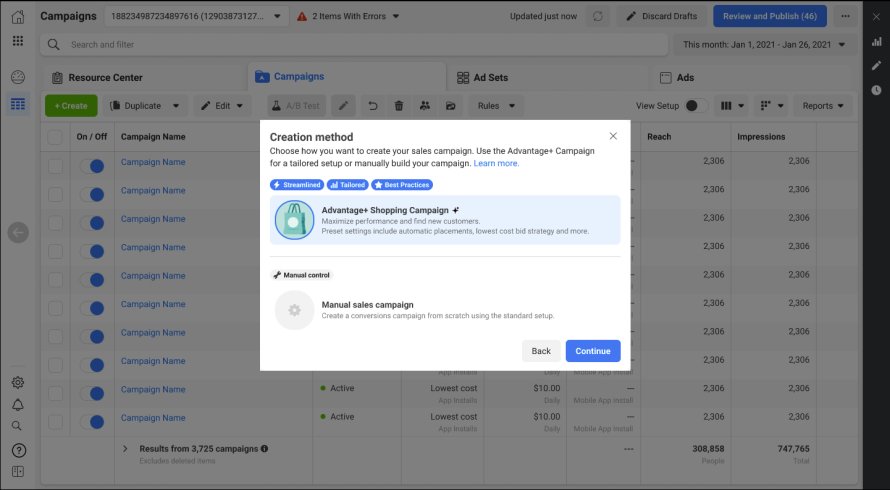 In addition, Meta said that Advantage+ creative and Advantage audience are now available to all small businesses as of today. While Advantage+ creative allows advertisers to show users ads which they are most likely to engage with, Advantage audience lets them automatically create audiences based on their Facebook pages.
Meanwhile, the company also announced that Advantage+ app campaigns will provide 7-day click attribution, split-testing, and more detailed performance reports. 
Lastly, Advantage+ creative campaigns will now allow advertisers to create multiple versions of their ads when they upload an image or a video. The company is also testing the ability to add music from its own library to image campaigns.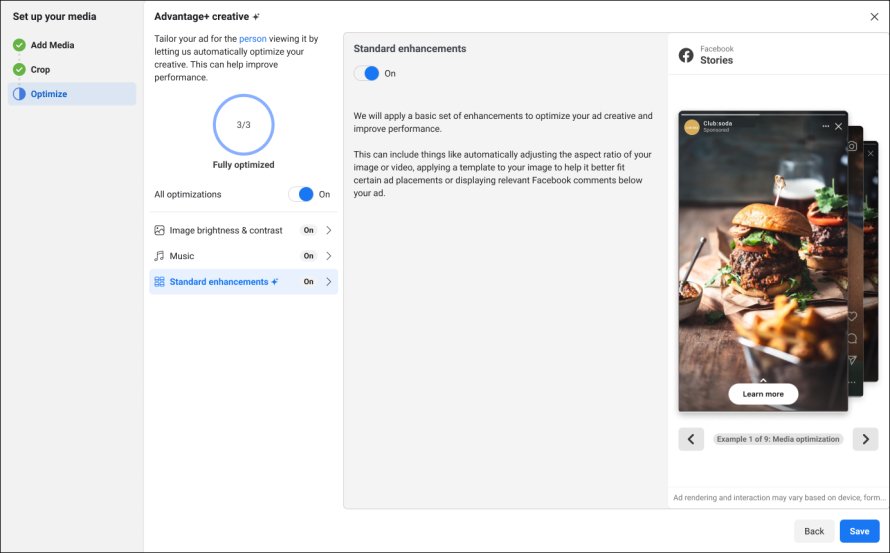 The social media giant recently shared its financial results for Q2 2022, reporting a total revenue of $28.8 billion, down 1% from the second quarter of 2021. The total number of its DAUs across Instagram, Facebook, WhatsApp and Messenger grew by 4% to 2.88 billion.