Meta on Tuesday announced that it is expanding Instagram parental controls and introducing its supervision tools in VR to all Quest headsets, as part of its effort to make its products safer for teens.
The new parental tools allows parents to set specific times during the day or week when they would like to limit their teen's use of Instagram. Meta is also starting to offer similar features in its VR products, giving parents control over what their teens can do with their Quest headsets.
The new parental control tools for Instagram are currently rolling out in the United States and will begin rolling out to other countries including the UK, Japan, Australia, Ireland, Canada, France and Germany starting this month. The company said they will be rolled out globally before the end of the year. VR parental control is rolling out worldwide starting Tuesday.
New Instagram Parental Controls
Instagram launched its first parental controls in March, in response to criticism from regulators and the public over the app's harm to teens. The popular app give parents and guardians the ability to see how much time teens spend on Instagram and set time limits, be notified when their teens' share they've reported someone, view and receive updates about what accounts teens follow and which accounts their teens follow.
With earlier tools, teens were required to send invitations to initiate supervision tools. The new update lets guardians and parents Send invitations to their teens to initiate supervision tools.
Parents can also set specific times during the day or week when they would like to limit their teen's use of Instagram and see more information when their teen reports an account or post, including who was reported, and the type of report.
Instagram also announced that teens in certain countries will start to see a notification that encourages them to switch to a different topic if they're looking at the same type of content on the Explore tab for 30 minutes.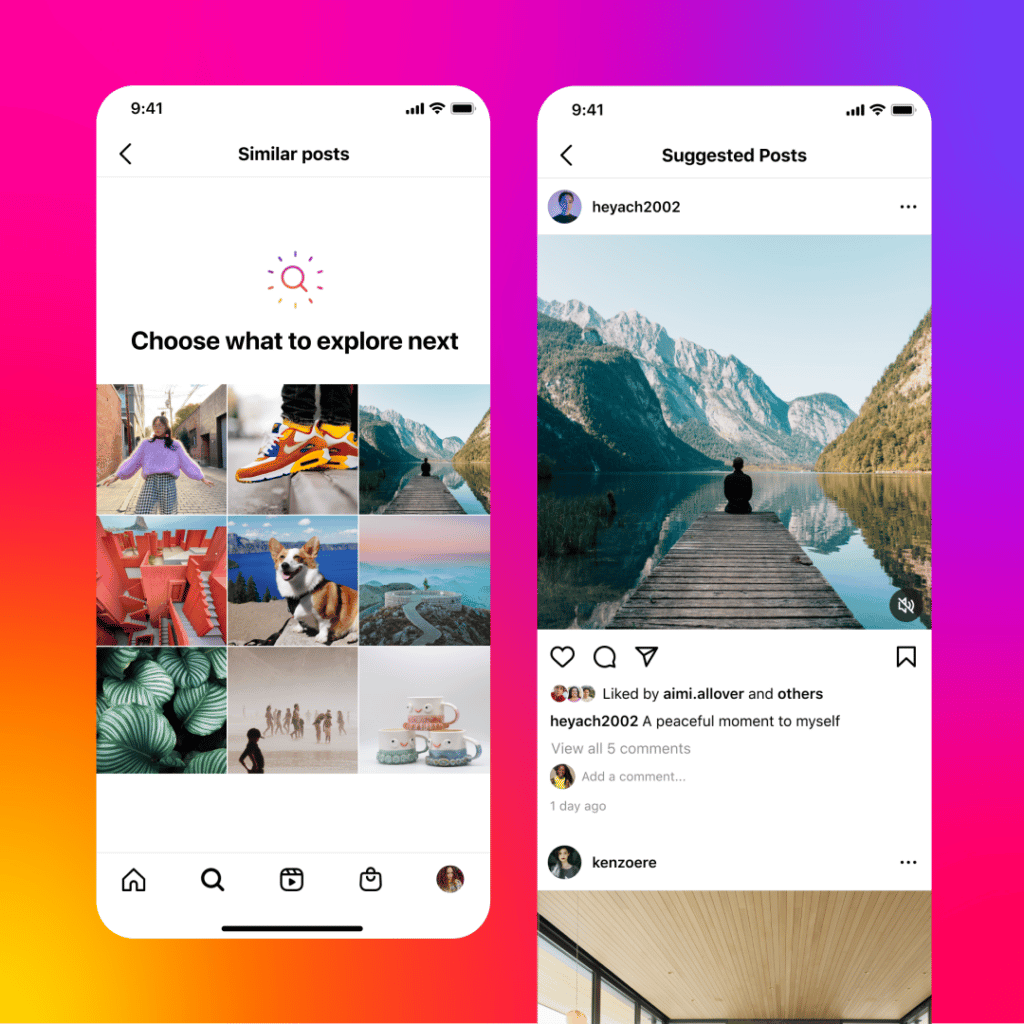 Back in November, Instagram started to test Take a Break feature to remind people to take time off Instagram. The company launched the feature in February. Instagram announced that soon it will launch new reminders for teens to turn on Take a Break when they've been scrolling in Reels for a period of time. The Take a Break reminders are being tested in the US, UK, Ireland, Canada, Australia and New Zealand now, and they'll launch in those and additional countries later this summer.
New Supervision Tools to Quest VR Headsets
Meta is also beginning to roll out parental supervision tools to all Quest headsets. With the new parent dashboard, parents and guardians will be able to approve their teen's download or purchase of an app that is blocked by default based on its IARC-rating. Teens over the age of 13 will be able to send an "As to Buy" request that sends a notification to their parents, who can then approve or decline the request from the Oculus mobile app.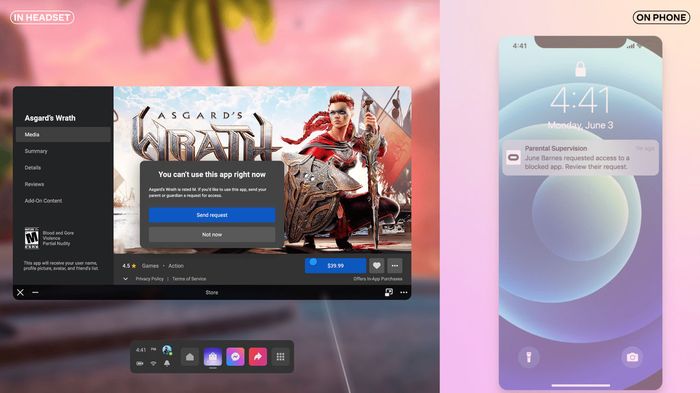 Parents can also block specific apps that may be inappropriate for their teen, which will prevent the teen from launching those apps. Apps that can be blocked include apps like web browsers and apps available on the Quest Store.
Parents and guardians can also view all of the apps that their teen owns and receive "Purchase Notifications," alerting them when their teen makes a purchase in VR. They also can view headset screen time from the Oculus mobile app, so they'll know how much time their teen is spending in VR.