Adam Mosseri said on Tuesday that Instagram will launch the first tools for parents and guardians in March as well as new features to make the popular social networking app safer for teens.
The upcoming parental control tools aim to help parents and guardians get more involved in their teen's experiences on Instagram by seeing how much time their teens spend on the app and setting time limits.
The popular app will also give teens a new option to notify their parents if they report someone, giving their parents the opportunity to talk to them about it.
Mosseri said Instagram is also developing a new educational hub for parents and guardians that will include additional resources, like product tutorials and tips from experts, to help them discuss social media use with their teens.
The 'Take A Break' feature, which was started to be tested last month, has also been launched in the USA, UK, Ireland, Canada, New Zealand and Australia as of today. With the rollout of the new feature, if someone has been scrolling for a certain amount of time on the app, Instagram will ask them to take a break from the app and suggest that they set reminders to take more breaks in the future. To make sure that teens are aware of this feature, Instagram will show them notifications suggesting they turn these reminders on.
Adam Mosseri also announced that Instagram is starting to test a new experience for people to see and manage their Instagram activity. "We know that as teens grow up, they want more control over how they show up both online and offline so, for the first time, they will be able to bulk delete content they've posted like photos and videos, as well as their previous likes and comments. " Mosseri said. The new experience will be available to everyone in January.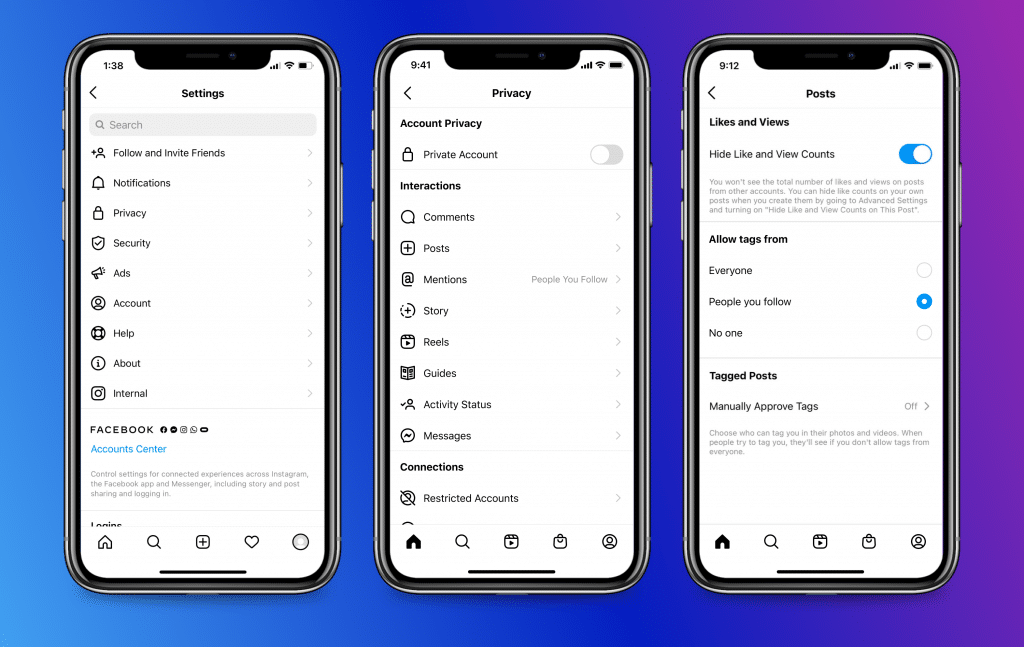 Earlier this year, Instagram started putting teens into private accounts by default when they sign up for Instagram and started preventing adults from DMing teens who don't follow them. Now, the company will also switch off the ability for people to tag or mention teens who don't follow them, or to include their content in Reels Remixes or Guides by default when they first join Instagram. Instagram plans to make this feature available to everyone early 2021.
Instagram is also planning to be stricter about its recommendations to teens in Search, Explore, Hashtags, and Suggested Accounts, as well as starting "nudging" teens towards different topics if they've been dwelling on one topic for a while.
Instagram's new privacy features comes at a time when Meta's Instagram is under scrutiny over the psychological effects on children and young adults. A bipartisan coalition of U.S. state attorneys announced in November it has opened a probe into Meta Platforms Inc., formerly known as Facebook, for Instagram's efforts to attract children and young adults.
The Wall Street Journal reported in September that Facebook's internal research found that Instagram causes anxiety and depression in young people, and negatively affects body image, especially in young girls.