Social media giant Instagram has shared new updates to protect the younger community and make the platform safer for them. The company announced that it'll ban adults from DM'ing teenagers under the age of 18 who don't follow them.
When an adult tries to DM a teenager, they will receive a notification which says ''You can't message this account unless they follow you.''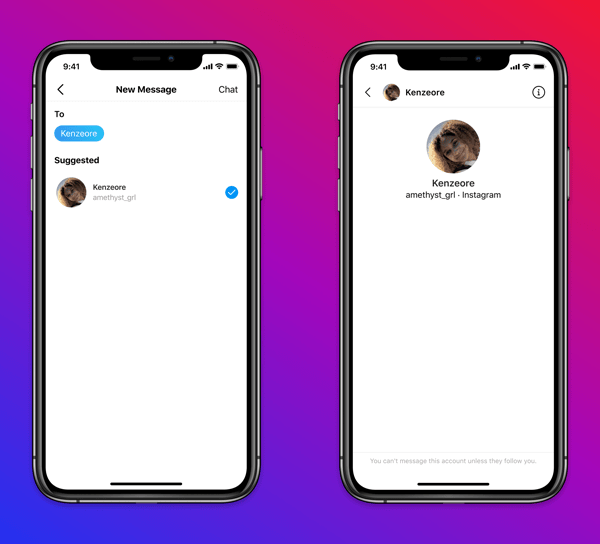 The company said that the new limitations rely on the age that users provide while signing up and Instagram's new technology which will predict their age with machine learning.
In addition, Instagram will also send prompts to teens to inform and encourage them to be more careful with their conversations with adults that they've communicated before.
---
Also read: Facebook reportedly building an Instagram for kids under 13
---
For example, when an adult who has exhibited 'potentially suspicious behavior' , such as sending a large amount of messages to users under 18, Instagram will send a notification to young users to inform them and provide them with the option of stopping the conversation as well as blocking, reporting and restricting the adult.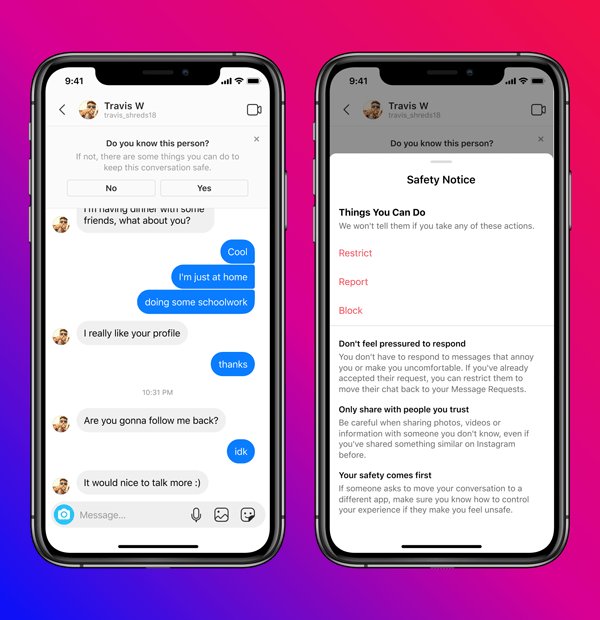 While the new feature will roll out in selected countries this month, the company will make it globally available soon.
The company also announced that it will make it more difficult for suspicious adults to follow teens under 18, by preventing them from discovering teen users in different parts of the app including Suggested Users, Reels and Explore.