The digital world, which has become an indispensable part of our lives, has not forgotten art lovers. Content-rich art mobile apps let you dominate art events all over the world. Are you an artist looking to market and sell artworks professionally? An art lover who wants to discover works of art?
In this list, you will find the best art apps for Android that will allow you to go on an art tour and learn more about artworks. Get ready to join the world art tour with one click!
Google Arts & Culture
Google Arts & Culture collaborates with more than 2,000 international museums, galleries and institutions from 80 countries. With its wide range of content, you can find the stories of thousands of photos, videos, manuscripts and works of art in the quality you are looking for. At the same time, you can transform a photo of you with classic artwork. In the app, one of the best digital art apps for Android, you can also point your device camera at artworks to learn more about them.
Google Arts & Culture on Google Play
DailyArt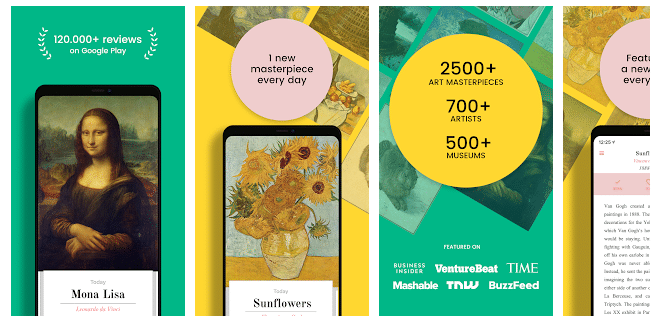 You can read short stories about classic, modern, and contemporary art masterpieces every day at DailyArt, which is one of the best art apps for Android. You can also explore the archives of more than 2,500 masterpieces, 700 artist biographies, and 500 museum collections. You can share your favorite works and artists with your family and friends. You can also determine at what time of the day you will receive push notifications in the app, which you can also use from your smartwatch.
---
Also Read: The Mobile Apps That Will Help You Discover New Things Without Leaving Home
---
Street Art Cities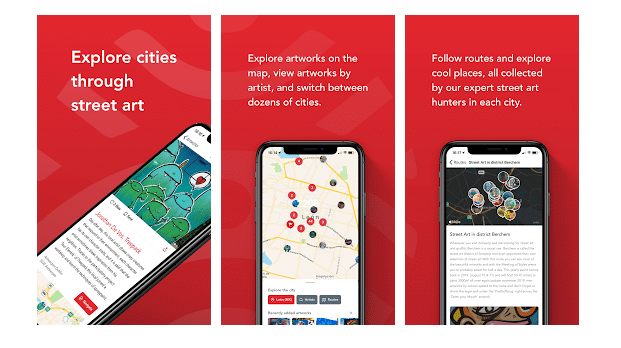 This app lets you discover street art all over the world. Just use the map to see what's around you. You can look at the route feature to rent a bike or walk from your location and explore the city's beautiful works of art.
Street Art Cities on Google Play
Artsy
Artsy offers an impressive 250,000 works of art, extensive exhibition coverage, information on shows and fairs. Partnering with over 4,000 galleries, over 80 art fairs and top auction houses around the world, the app connects you to international galleries so you can quickly find, fall in love and buy from your Android device.
---
Also Read: The Best Drawing Apps for Android
---
DeviantArt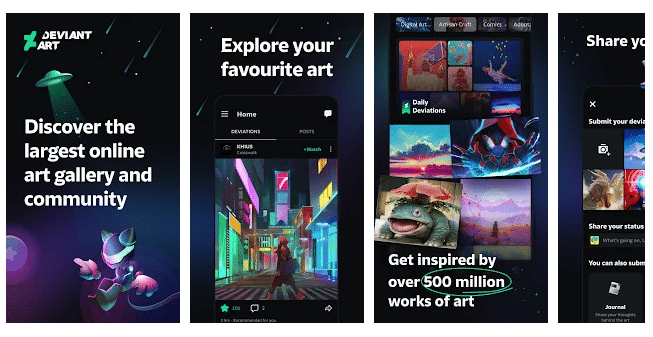 As one of the best digital art apps for Android, DeviantArt provides you with a social community for artists and art enthusiasts. Using the app, you can connect through the creation and sharing of art.
In the app you can find a variety of exciting, fresh content, from digital art, pixel art, anime and fan art to traditional media of painting, drawing, photography, poetry and sculpture. You can communicate with the community at any time on DeviantArt, where you can also add your own work.