There has been a very popular trend on social media in the last few days: making photos like portraits drawn by artificial intelligence. These photos, which have almost become the vegetation of the internet and each one of them looks like a work of art, has naturally attracted great attention.
Throughout 2022, we have seen over and over again how fast artificial intelligence can be developed and accessible when we say Dall-E, Midjourney, ChatGPT. This latest trend, where we can create our unique avatars with our photos, was one of the best examples of this. For these AI-powered photos, which have been popular thanks to the app called Lensa, there are of course instant alternatives. In this article, we have compiled the best AI art apps like Lensa that you can use as an AI photo editor to create AI-powered avatars.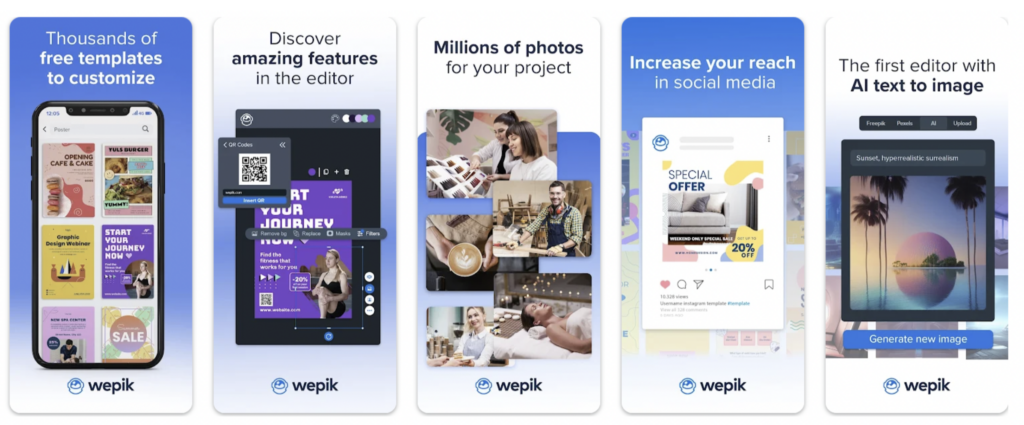 Wepik's AI Text-to-Image Generator is a revolutionary tool that allows users to create stunning visuals from text prompts. With both App and Desktop versions available, it's the first non-professional editor to incorporate Artificial Intelligence in creating exclusive and gorgeous images.
You can easily and quickly bring your creative ideas to life thanks to an intuitive and user-friendly interface that makes it easy for anyone to use. Additionally, Wepik's AI Image Generator offers a wide range of features such as image manipulation, color adjustments and more. The best part is that Wepik is completely free, and its platform contains thousands of templates and visuals from which you can draw inspiration or use your own creations.
Wonderful AI Art Generator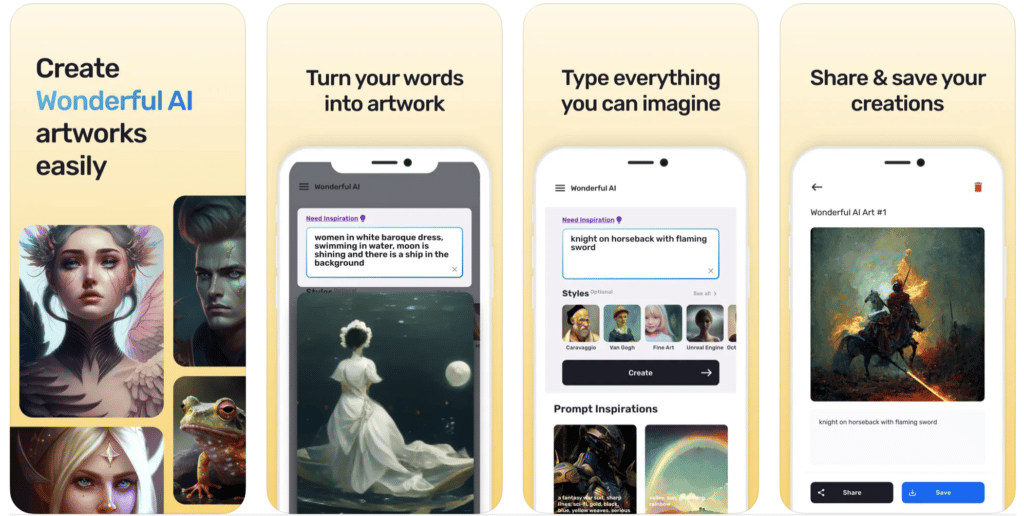 Developed by Richie Games, Wonderful AI Art Generator is one of the best AI art apps that allows users to turn their ideas into AI-powered artworks in seconds. All you have to do is to keyword what you have in mind and choose from the 20+ art styles provided such as Anime, Unreal Engine and Retro Futurism.
It is also very easy to download and share the artwork you have created in Wonderful AI Art Generator, which has a very simple interface. You can create 50 artworks per day in the free version of the app, which offers weekly and annual subscription options.
Wonderful AI Art Generator on the App Store
---
Also Read: The 9 Best Avatar Creator Apps
---
Voi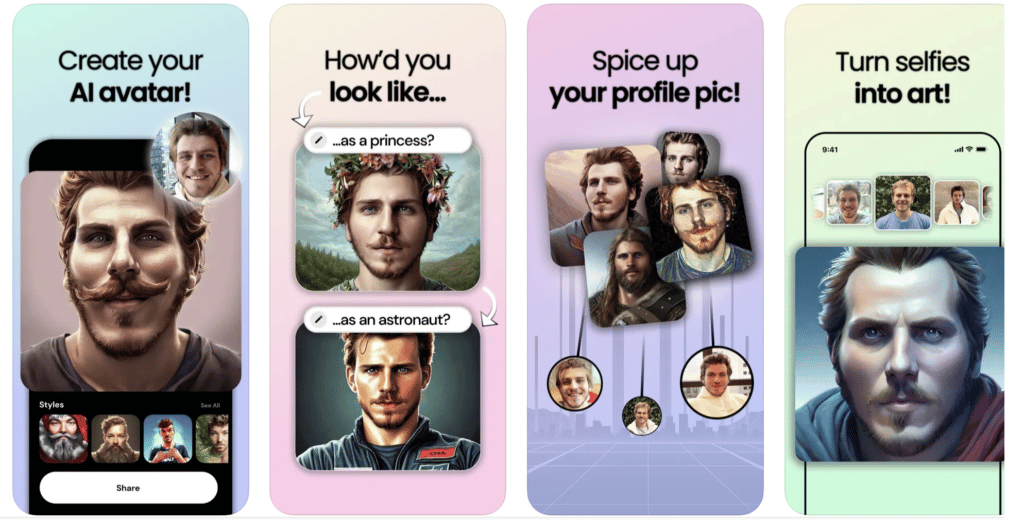 Voi is an app that lets you create avatars in more than 40 styles. In the app, which allows you to use the avatars created after choosing the photo and the style you want to see in your avatar, you need to purchase one of the weekly or annual subscription options for unlimited avatars.
---
Also Read: The Best Free Photo Editing Apps for Android
---
Dawn
Another popular app where you can make your avatars is Dawn. Working with exactly the same logic, the app produces AI-powered avatars for you using the photos you upload. You can use the app, which provides 50 free avatars in the free version, to create fun portraits from your friends' photos, edit the photos of movie stars or turn yourself into a superhero.
---
Also Read: 10 Apps That Turn Pictures into Cartoons
---
Remini
Remini has long been one of the most frequently used artificial intelligence supported photo apps. The app, which has many features such as correcting the image quality of photos, renewing old photos, has also been included in the latest trend. Remini, which allows you to create avatars in the styles you want by uploading your chosen photos, is also available in a PRO version, just like the other Lensa alternatives on our list.
---
Also Read: The 8 Best Photo Editing Apps for iPhone
---
Wonder
Another one of the best AI art apps like Lensa that generates abstract unique avatars for you is Wonder. In Wonder, you upload photos of your face from five different angles in order to produce avatars in the style you want, and then you use the images in the style you want as you wish.
---
Also Read: The 13 Best AI Image Generators
---
AI Art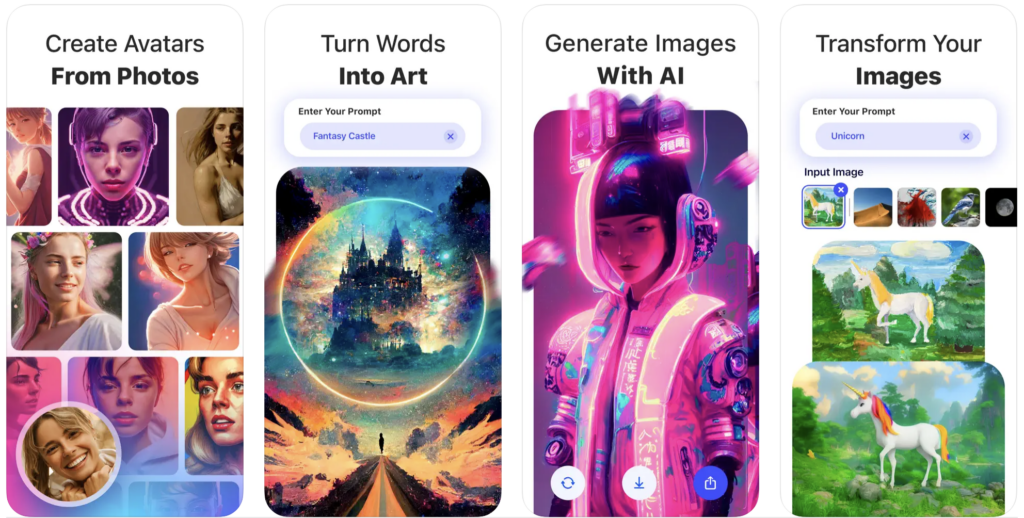 Last in our list of the best apps like Lensa is AI Art. In AI Art, , which produces 112 avatars in 14 different styles and 8 variations, based on your 10 uploaded photos, it is also possible to produce artificial intelligence supported digital artworks.