Have you ever thought about which apps are helpful for us while driving in traffic, on a car trip, or on a long-distance road? Many apps will make our life easier in the car and allow us to have a great time. We have researched, reviewed, and listed for you. Here are the best Android auto apps!
Google Maps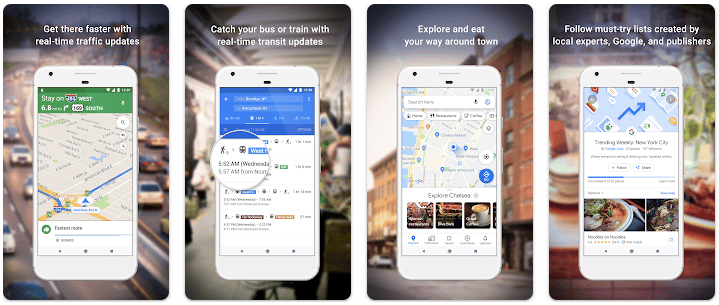 Price: Free
Google Maps is a navigation app that provides real-time GPS navigation, traffic, and public transport information. The app helps you not only to find directions but also to explore cafes, hospitals, gas stations, and more. Users can have a chance to avoid traffic with real-time ETAs and traffic information thanks to Google Maps.
In addition, the app has real-time public transport information and saves time. Users can find photos or inform other users by adding photos themselves with the app. Google Maps has offline maps and allows searching without an internet connection. The app is suitable for Wear OS. Plus, some features are not available in all countries. You can access the web version of the app here.
---
Also Read: The 7 Best Navigation Apps for iPhone and Android
---
Spotify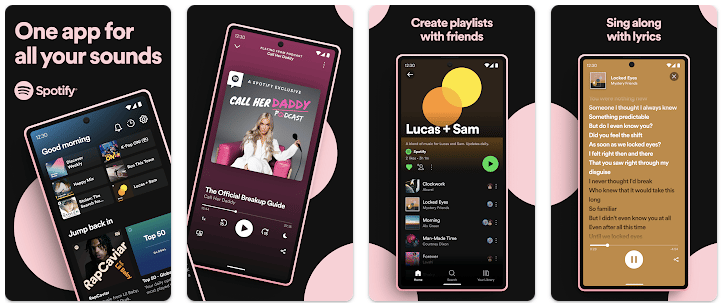 Price: Free/Subscription Available
Spotify is a pretty popular music app and is indispensable for cars, so it takes its place among the best Android auto apps. Spotify offers great podcasts as well as music. Users can discover brand-new songs and singers with Spotify. The app allows users to create their playlists and follow up with their friends. Also, users can follow the bands, singers, and podcasts they like. For more information, you can visit the app's website.
Telegram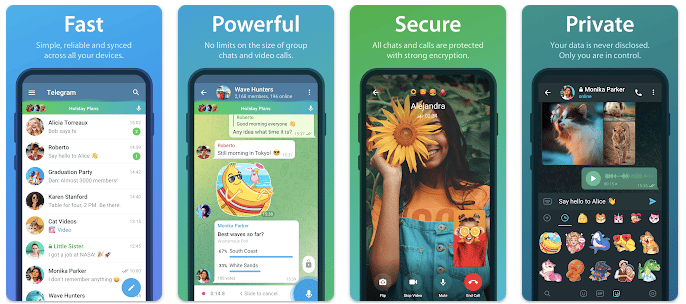 Price: Free/In-App Purchase: Up to $44.99
Telegram is a reliable communication app that can sync with all devices and is one of the best Android auto apps with its fast sync feature with cars. The app works very fast and can access the messages in the app at the same time from all devices. Telegram is independent and you can finish the message you started typing on the phone with your car. This app, which offers unlimited sizes of media and files, is quite safe. You can access the Telegram web version here.
---
Also Read: The 5 Best Parking Apps
---
iHeart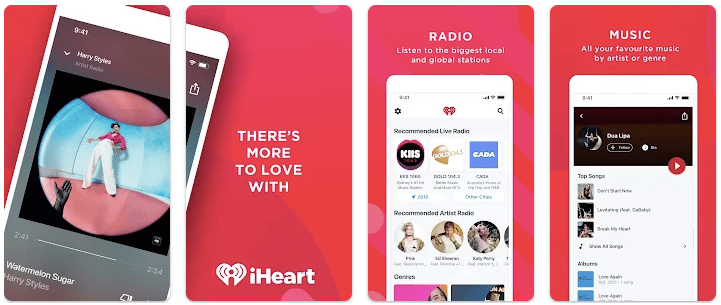 Price: Free/In-App Purchase: Up to $12.99
iHeart is an app that gives you free access to great music, podcasts, and thousands of live stations and is among the best Android auto apps. The app is compatible with Smartphones, tablets, Wear OS, Chromecast, and more. The app allows you to discover songs that suit your styles such as Pop, Hip-hop, and Metal with iHeart, and collect your favorite radio stations with the "Favorite Radio" feature. Also, for more information, you can visit iHeart's website.
---
Also Read: The 7 Best Radio Apps for Android
---
Audible
Price: Free/In-App Purchase: Up to $149.99
Audible is one of the best audiobook apps for Android that allows users to listen to TV shows, podcasts, audiobooks, and more while driving on the road. The app allows downloading and listening to content offline. Users are free to create their libraries. Audible has all kinds of content, from meditation to romance, science fiction to thriller.
Autovaras: Android car assistant
Price: Free
Autovaras is a reminder app for cars. The app aims to remind you of everything about your vehicle. The app sends notifications when periodic vehicle inspections, insurance, road tax, and more expire. Autovaras acts as an Android Auto assistant.
Autovaras: Android car assistant on Google Play
Pandora
Price: Free/In-App Purchase: Up to $9.99
Pandora is an app that offers a listening experience where you can create personal stations and listen to podcasts that interest you. The app comes with a sound mode that allows you to search, play, pause and adjust the volume with a simple voice command. Users can discover new songs, genres, and unique podcasts without being distracted in their cars.
Waze Navigation & Live Traffic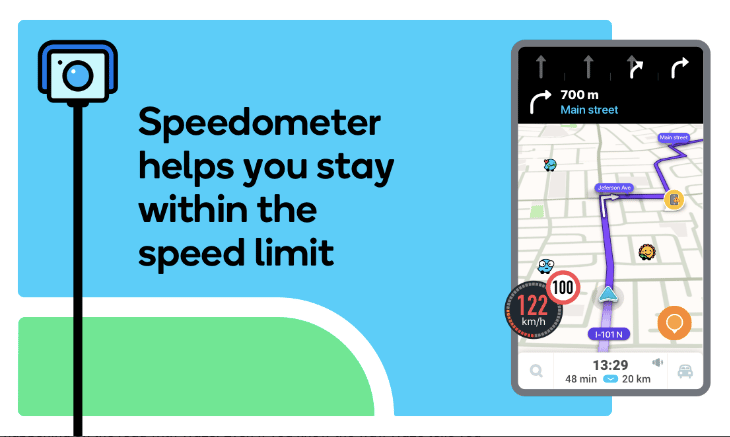 Price: Free
Waze is a multi-featured navigation app that offers traffic, construction, police, accidents, and more in real-time and deserves to be among the best Android auto apps. The app not only works as navigation but also gives a warning when users reach the speed limit to ensure safe driving. Waze informs the users about the tolls on the road, the time zone they will arrive, and the shortcuts. Users can use Waze on the screen of their car and listen to their favorite music directly from Waze.
Waze Navigation & Live Traffic on Google Play