Welcome to the second article of our "must-have Android apps" series where we cover the top Android apps that will make your life easier and increase your productivity.
There are millions of mobile apps on the Google Play Store, and finding the right one for your particular need can be a bit confusing. No matter what type of Android app you are looking for, there are many similar apps that may surprise you when choosing the best one.
Here is a curated compilation of the top must-have Android apps to look for in 2021, especially if you want to add some essential apps to your arsenal. This can also be a great opportunity to say goodbye to some old Android apps that you no longer really use.
Don't forget to have a look at the first "Top 10 Must Have Android Apps" article, too!
Google Find My Device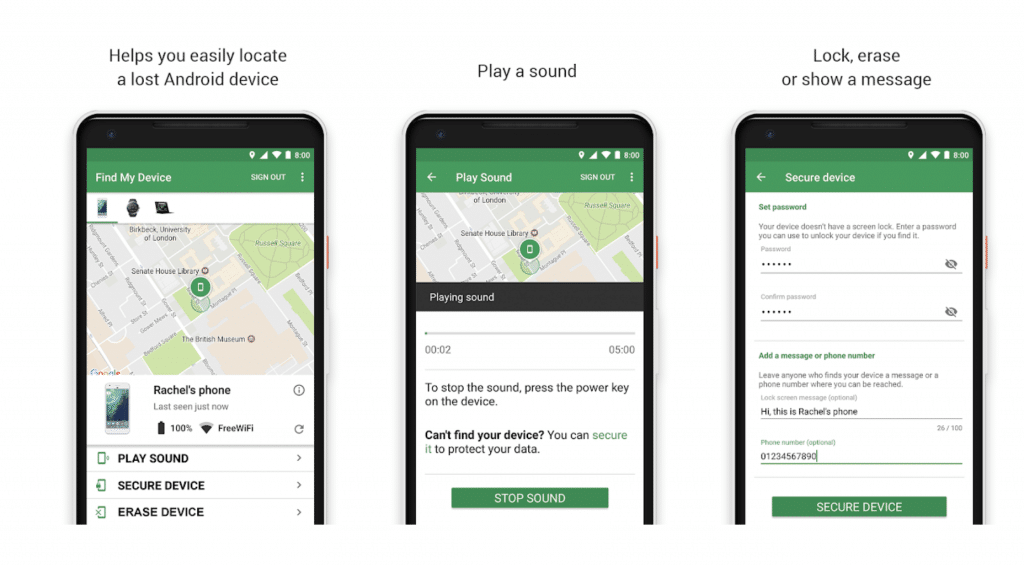 Price: Free
Google's Find My Device app is one of the best free android apps of all time which comes in handy in case your device is stolen or lost. The app, which is extremely easy to use, helps you locate your device and reset its password when it is lost, and most importantly, you can delete all your data remotely.
Locating and remotely erasing the device are a few attractive features it has. This is one of the top must-have Android apps to stay connected and secure your Android device.
Some Notable features of Find My Device app:
Find the location of your lost device by seeing it on a map
Access from a laptop, desktop or even an iPhone without the need for another android device
Find all your phones logged in with the same account
Wipe phone data, erase the device or lock it remotely
Google Find My Device on Google Play
Kaspersky Mobile Antivirus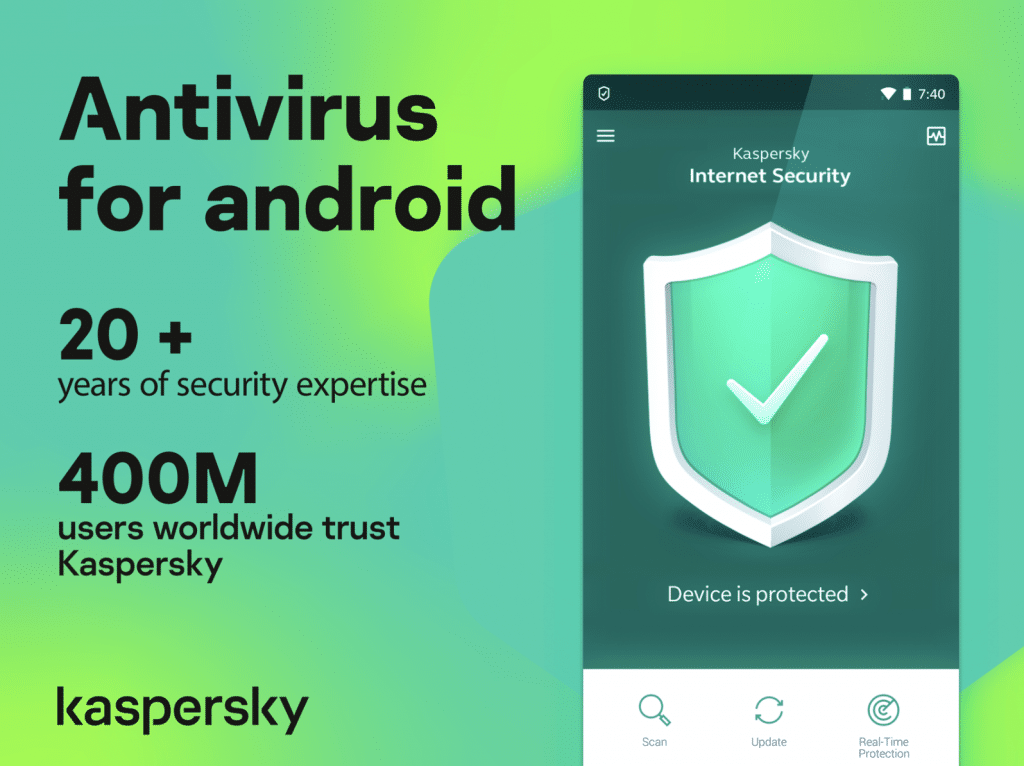 Price: Free-to-download
Kaspersky Mobile Antivirus is one of the must-have Android apps for device security. Protecting your Android device from malware threats with excellent virus detection software, it can easily search in browser history, microSD card as well as internal storage.
It includes comprehensive anti-theft features such as location search, remote data wipe and also increases the security of your bank information whenever you switch from your Android Device.
Notable Features
Virus Cleaner and automatic malware blocking,
Scans for viruses, spyware, ransomware and trojans on demand and in real time,
Protects from thieves by deleting personal information from your device,
Adds secret code to access your private messages, photos and more,
Keeps your financial information safe while shopping and banking online
Kaspersky Mobile Antivirus on Google Play
CamScanner
CamScanner, one of the must-have Android apps for your device, uses your phone's camera to scan documents. It features smart cropping and auto-enhancement for text and graphics so they look crisp and sharp.
Using the app, you can easily share, create, and edit documents in JPEG and PDF formats, take advantage of AirPrint and fax documents, and synchronize your documents with multiple android devices.
If you are looking for a PDF reader app for Android, you can take a look at the 7 Best PDF Reader Apps for Android article. 
Google Pay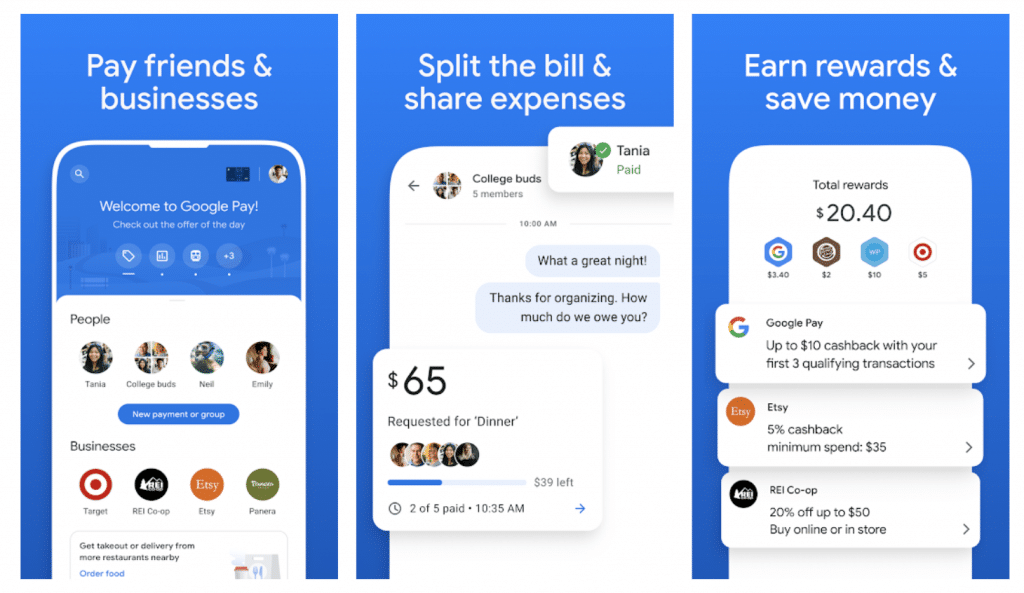 Keeping all your information safe, Google Pay is one of the top must have Android apps, as the original card number is never shared and it uses a virtual card number.
Using Google Pay, you can transfer money at any time, send and receive money via voice input, pay your utility bills such as insurance and electricity, use multiple payment options like QR code, mobile number, and UPI name, and earn rewards for everyday payments.
Zomato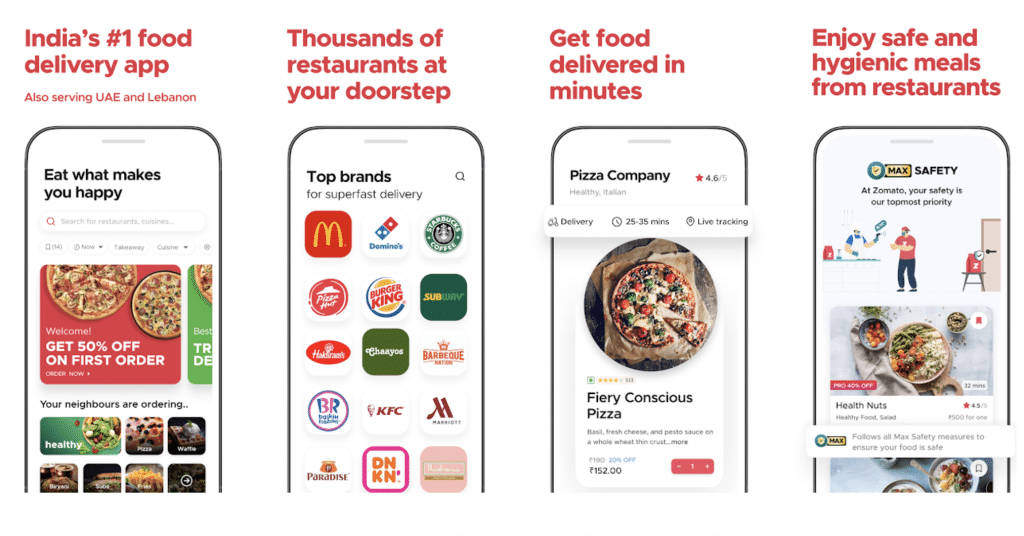 As one of the best food delivery apps for Android, Zomato lets you explore restaurants near you to dine out or order food online. You can decide where you want to eat by browsing the pictures, menus, user reviews of the restaurants and go there with Zomato's map feature.
This Android app has many other unique features that cater to customer needs such as takeaway, table reservation, and discoveries. You can also find many discounts and offers in restaurants using the app.
Google Assistant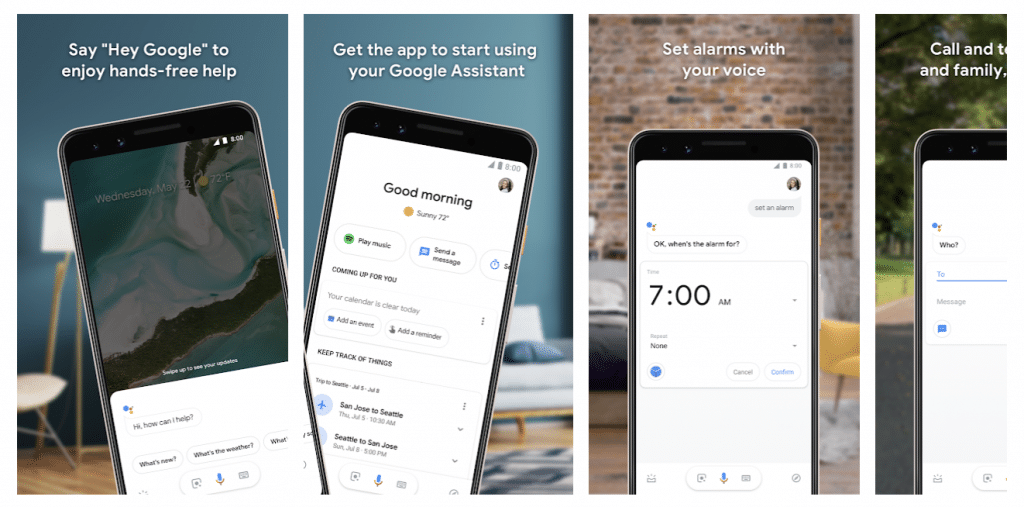 Google Assistant, a personal AI assistant, allows users to communicate, navigate, and more. You can use this Android mobile app to ask questions, make plans, play games, trigger apps, etc. with the help of more than 30 voice commands.
This Android app works with almost every phone, regardless of manufacturer, with the same experience. Some devices even support voice screen unlock. If you use Google services like Maps, Search or Chrome, you'll get personalized results via Google Assistant.
Google Assistant also has features including visual replies with Chromecast, phone calls with Google Home, and reminders for important meetings and appointments by lighting up your phone.
Google Assistant on Google Play
---
Also Read: The 10 Best Free Apps for Android (June 2021)
---
Mint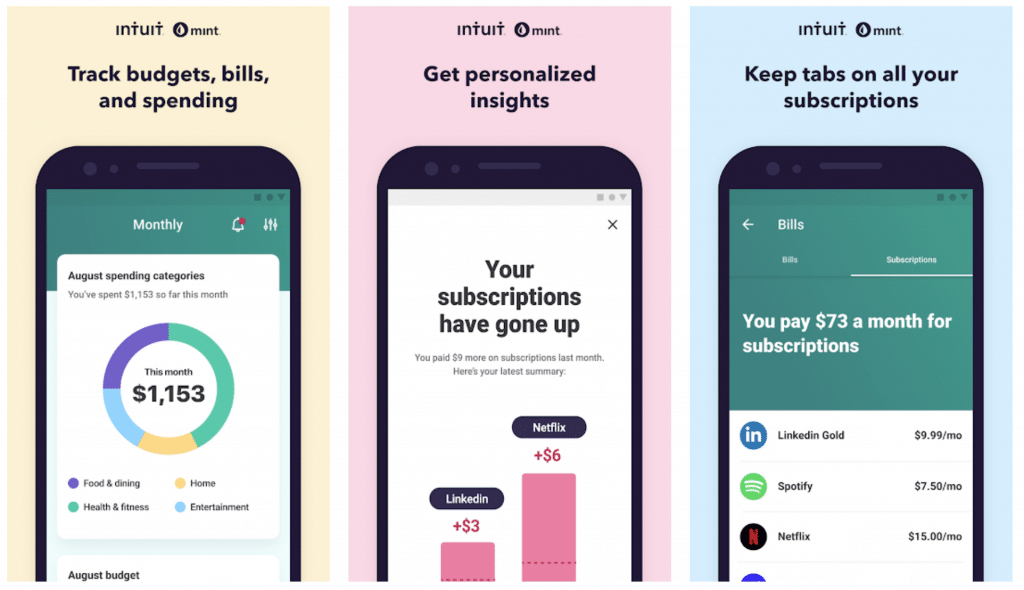 Mint is a money manager and by far one of the must have Android apps when it comes to managing your finances.
It brings together bank accounts, credit cards, bills and investments so you can always be informed and in control of your spending and savings.
The budget app allows you to set short or long-term saving goals, set reminder to pay your bills, get suggestions based on your spending history, and create custom reports for your income, expenditures, liabilities, and assets.
If you need an app that will help you track your spending habits and expenses and use your budget effectively, here you can find the best budget apps for 2021. 
Daily Yoga
Daily Yoga is a yoga app that can provide a real experience for everyone, from beginners to advanced. It offers the most professional yoga classes and plans, pilates, asanas, meditation classes and more. It provides you with health benefits and helps you keep your mind and body fit with yoga every day.
Among the top must have Android apps, Daily Yoga has about 20 yoga experts who aim to make yoga easier and more convenient, lose weight, relax and sleep better, and make it easier for you to enter your life.
The app features 500+ yoga poses with detailed audio instructions, 200+ yoga lessons and 50+ Yoga lesson plans and workshops with HD videos. Daily Yoga also support Google Fit to let you track your health data.
---
Also Read: The 5 Best Yoga Apps for iPhone and Android (2021)
---
SHAREit
SHAREit is one of the best Android transfer & sharing apps used by millions of people around the world. It claims that it has the fastest cross-platform transfer rate, with 200 times faster than Bluetooth. It also offers you free online feeds including videos, music, movies, wallpapers, and GIFs.
Supporting almost all file formats including installed apps and music, SHAREit allows you to connect cross-platform devices and share data between PC and smartphone.
The app also has its own powerful media player that allows you to manage and watch your own and shared media, online and offline.
AirDroid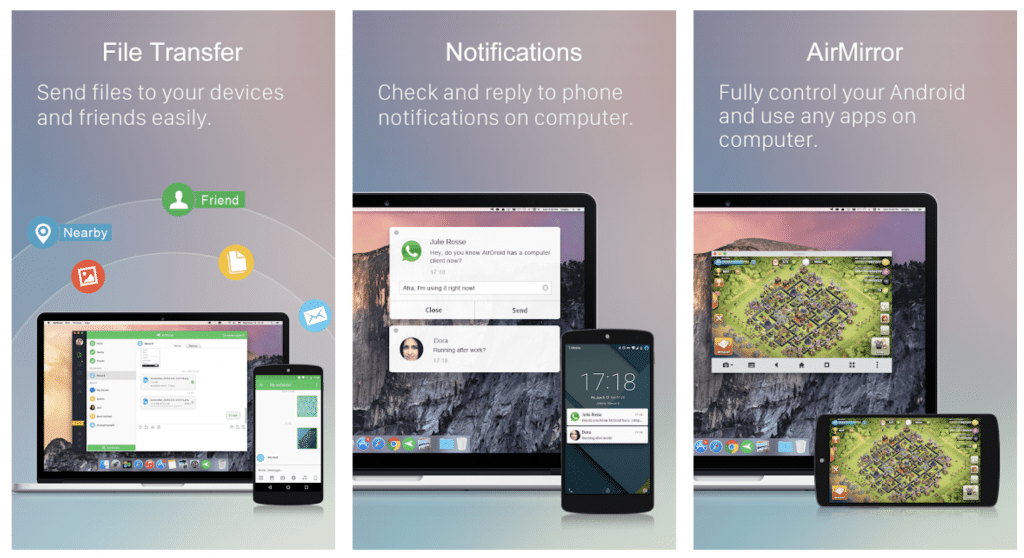 AirDroid is an Android app with screen mirroring to access your Android device on your PC. After the app is installed on both phone and computer, you can easily share files and mirror your Android phone's screen to your PC.
You can access all your android apps from your computer, see new notifications, calls, missed calls and much more.