Whether you're a seasoned iPhone user or someone who recently stopped using Android for iOS, finding the perfect app for anything from sending emails to checking the weather, taking notes to improving your sleep is no easy task. You have so many options and it's even harder to figure out which apps are the best. In this list, we have brought together the must-have apps for iPhone that you can use to get the most out of your smartphone.
iCloud Drive
This is Apple's own cloud storage service. Documents, media, and folders you store in iCloud Drive stay up-to-date on all your Apple devices, so you can access them on your iPhone, iPad, Mac or PC, and on iCloud.com. You get 5GB of free space to start.
Mint
Want to see how you spend your money? Mint is a free money management and expense tracking app that aggregates your bank accounts, credit cards, bills and investments and lets you see what you're spending and where you can save.
---
Also Read: The 5 Best Budget Apps
---
1Password
1Password that remembers all your passwords for you, lets you create secure passwords, and lets you easily log in to sites and apps, is one of the must-have apps for iPhone. Using this password manager, you can keep all your passwords safe, get VPN support and set up data breach alarms.
---
Also Read: The Best Password Managers for iPhone
---
Sleep Cycle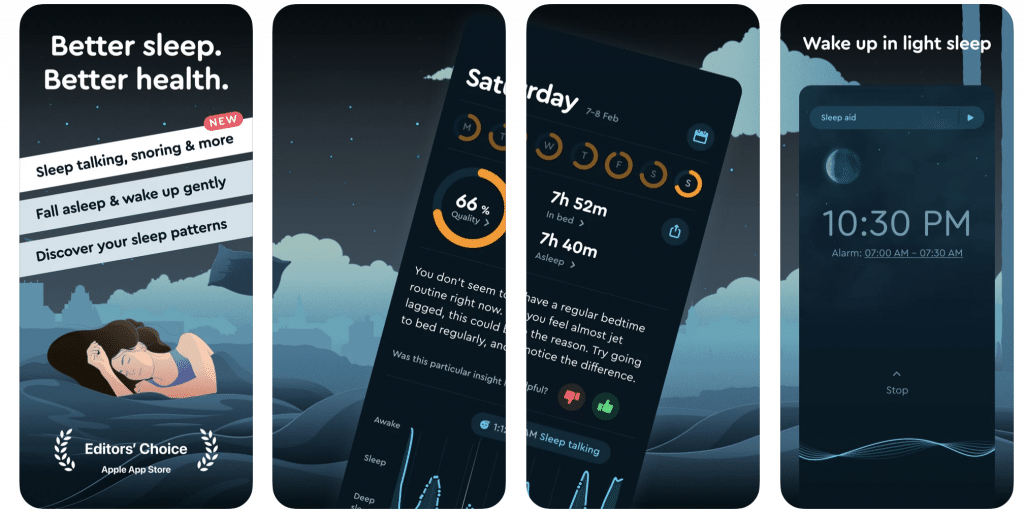 Sleep Cycle is a smart alarm clock that monitors your sleep patterns and decides when to wake you up for a light nap. It's also one of the best Apple Watch sleep tracker apps enabling you to get even more detailed analysis as Apple Watch is able to monitor your heart rate.
---
Also Read: The 5 Sleep Apps for Apple Watch
---
Headspace
Headspace is a guided meditation app. The basic course is completely free and will teach you the basic techniques of meditation and mindfulness. After that, with a subscription, you can have access to the entire Headspace meditation library.
---
Also Read: The 5 Best Meditation Apps
---
ExpressVPN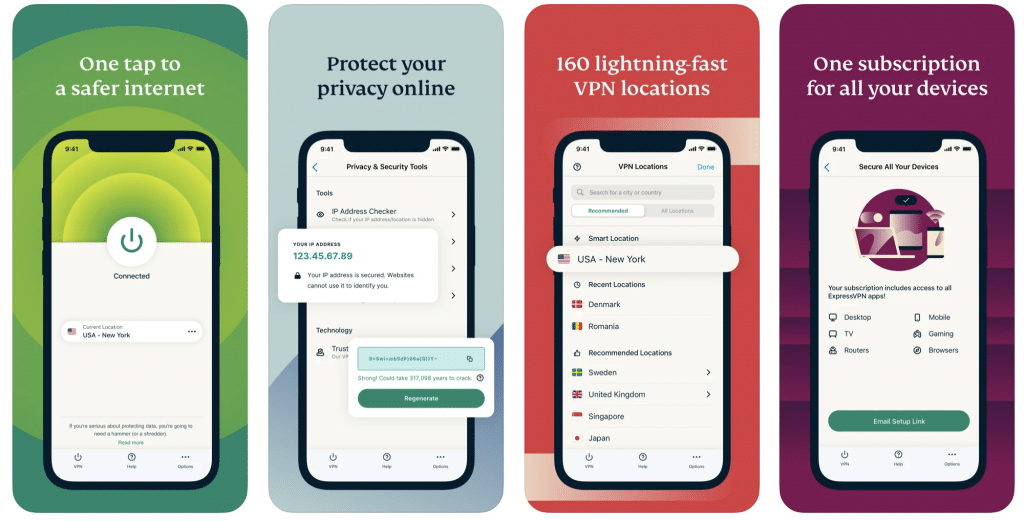 ExpressVPN, which allows you to go online quickly and securely and offers a free 7-day trial, is one of the most preferred VPN apps in the App Store. As being one of the fastest VPNs on the market, ExpressVPN claims that it stores no activity logs, no connection logs, and no data that would allow anyone to trace a specific network activity or behavior back to an individual user.
---
Also Read: The 5 Best VPN for iPhone
---
Nike Training Club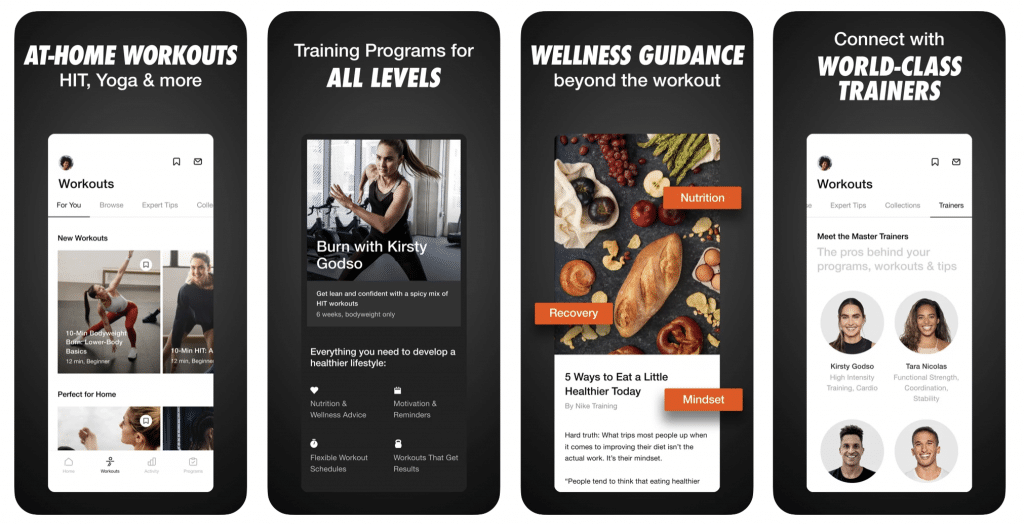 Next in our list of the must-have apps for iPhone is Nike Training Club, offering more than 185+ free workouts, which you can do with or without equipment, designed by experts for all levels. If you want to use your iPhone as a workout assistant, you should give NTC a try.
Nike Training Club on the App Store
---
Also Read: The 10 Best Free Workout Apps for iOS
---
TED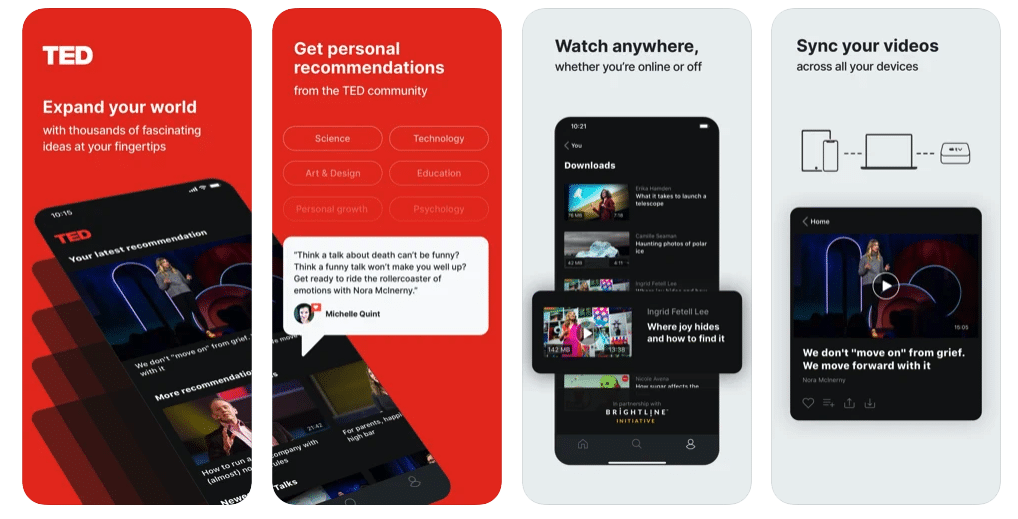 Designed to "feed your curiosity and expand your world", this app contains thousands of free videos from experts in the field. Using TED, you can browse its library of thousands of inspiring, informative, and transformative videos for free, with personalized recommendations tailored to your interests.
Google Maps
Google Maps is the only map app you'll ever need. With over 220 countries and regions placed on the map and hundreds of millions of businesses and places on the map, you can get real-time GPS navigation, traffic and accurate public transport information.
AccuWeather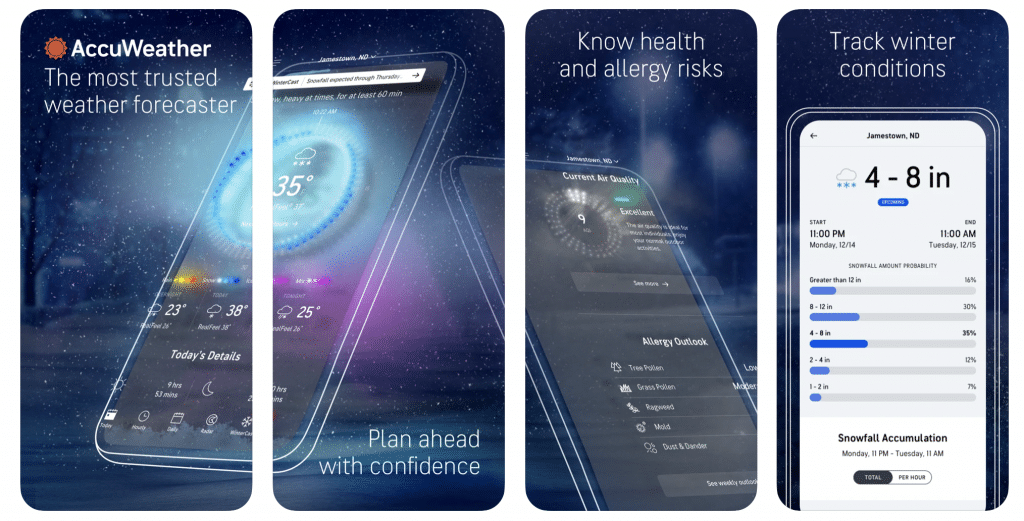 If you travel a lot and need a weather forecast app to plan your travel, AccuWeather is one of the must-have apps for your iPhone. The popular weather app, where you can get information about the "minute by minute" weather conditions that you can personalize, gives you an idea about severe weather warnings, live weather forecasts, precipitation conditions, and expected weather events.
---
Also Read: The Best Weather Apps for iPhone
---
Audible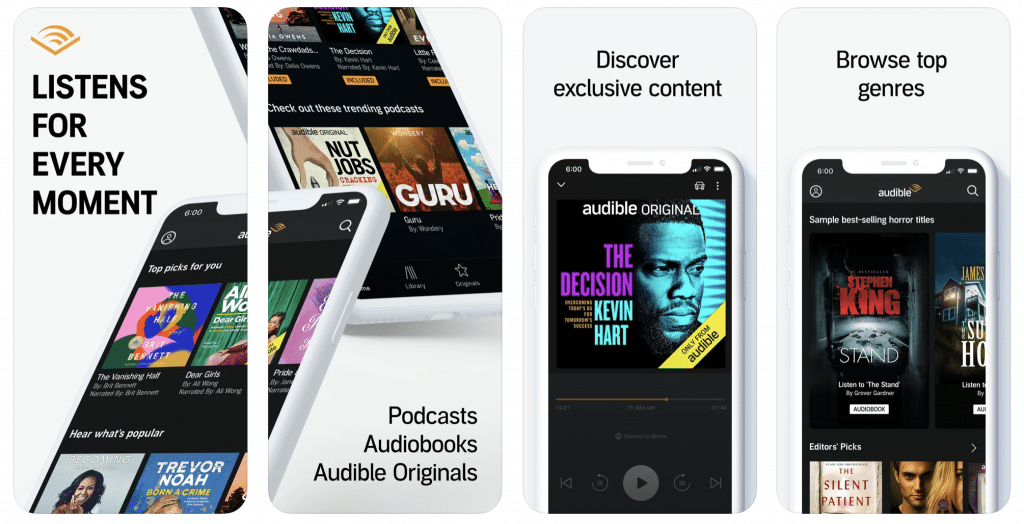 By using Audible, one of the best audiobook apps with more than 425,000 audiobooks, you can determine the speed of narration and speed up the narrations that seem slow to you. The app, which allows you to download the book offline when you do not have internet access, also allows you to change the book if you do not like the voiceover.
---
Also Read: The Best Audiobook Apps for iPhone
---
Any.do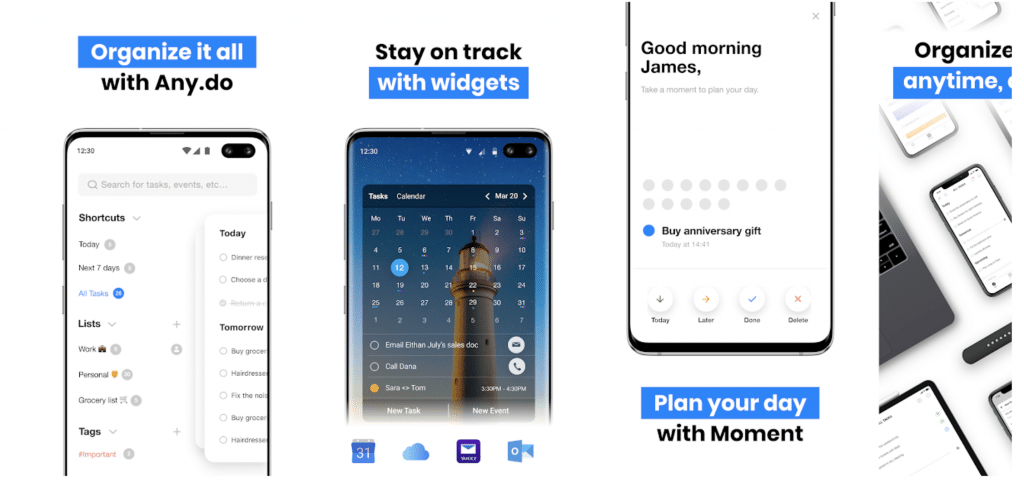 Any.do, which has been used by more than 30 million people and featured in places such as WSJ and NYTimes, is among the best calendar apps for iPhone, where you can manage many life and work related tasks from making a shopping list to creating a business event, with a combination of to-do-list, reminder, and calendar features.
---
Also Read: The 5 Best Calendar Apps for iPhone
---
AdBlocker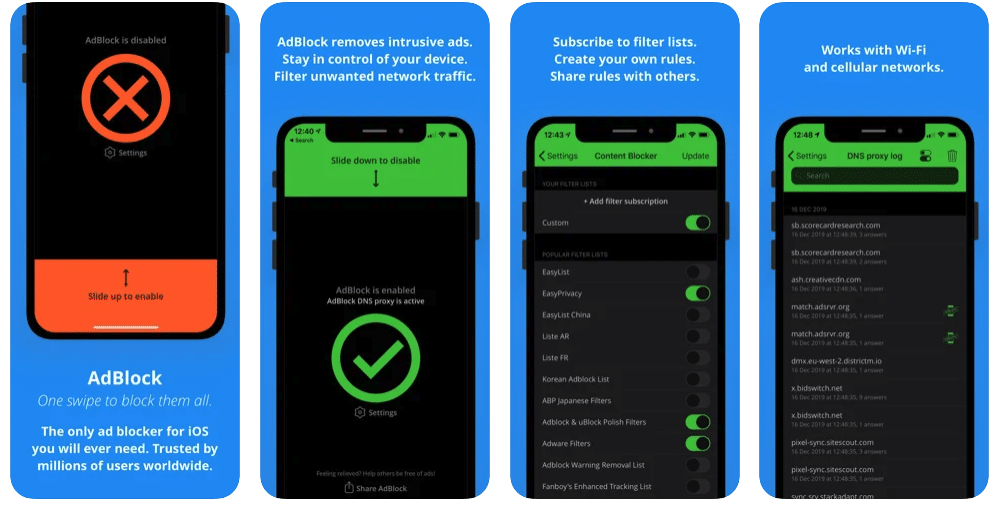 As a smartphone owner, one of the main problems you encounter is disruptive ads in almost every web page. AdBlock is one of the best ad blockers for iPhone, that will allow you to block 99% of popups, banners and video ads.
KMPlayer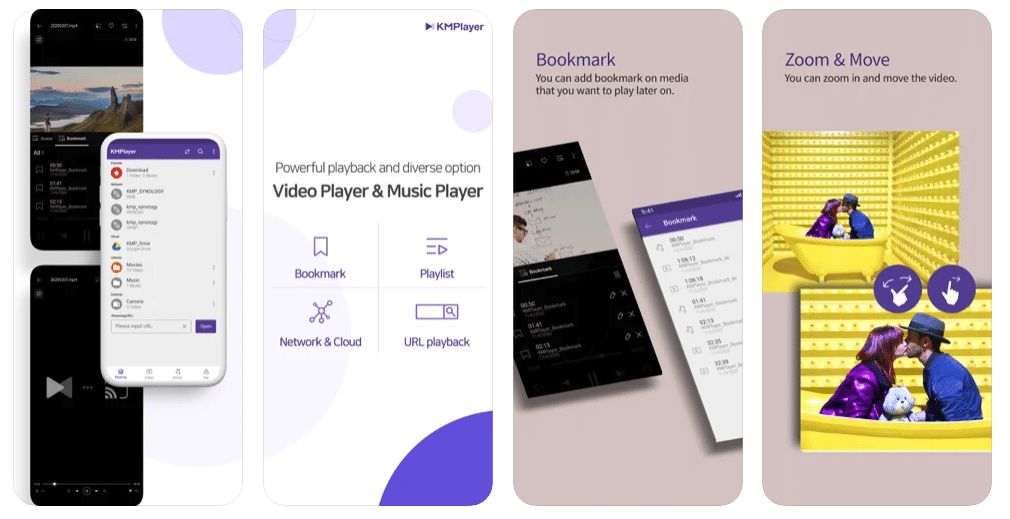 If you are an active video content consumers, you sometimes need a video player other than iPhone's own video playback tool. This is why, Last in our list of the must-have apps for iPhone is KMPlayer, one of the best video players for iPhone, which allows you to play 4K or even 8K videos without any performance loss.