Having a PDF reader app on your Android phone or tablet will often come in handy. If you use PDF files regularly, whether it's for work, school, or reading ebooks, you need a good PDF reader app. These apps offer different features such as viewing PDF files, creating PDF forms, and editing PDF documents. In this post, you'll find the best PDF reader apps for Android that you can try right away to view or edit PDF documents.
The Best PDF Reader Apps for Android
Adobe Acrobat Reader
DocuSign
Xodo PDF Reader
All PDF
Foxit PDF Editor
CamScanner
WPS Office
Fast Scanner
Librera Reader
Adobe Acrobat Reader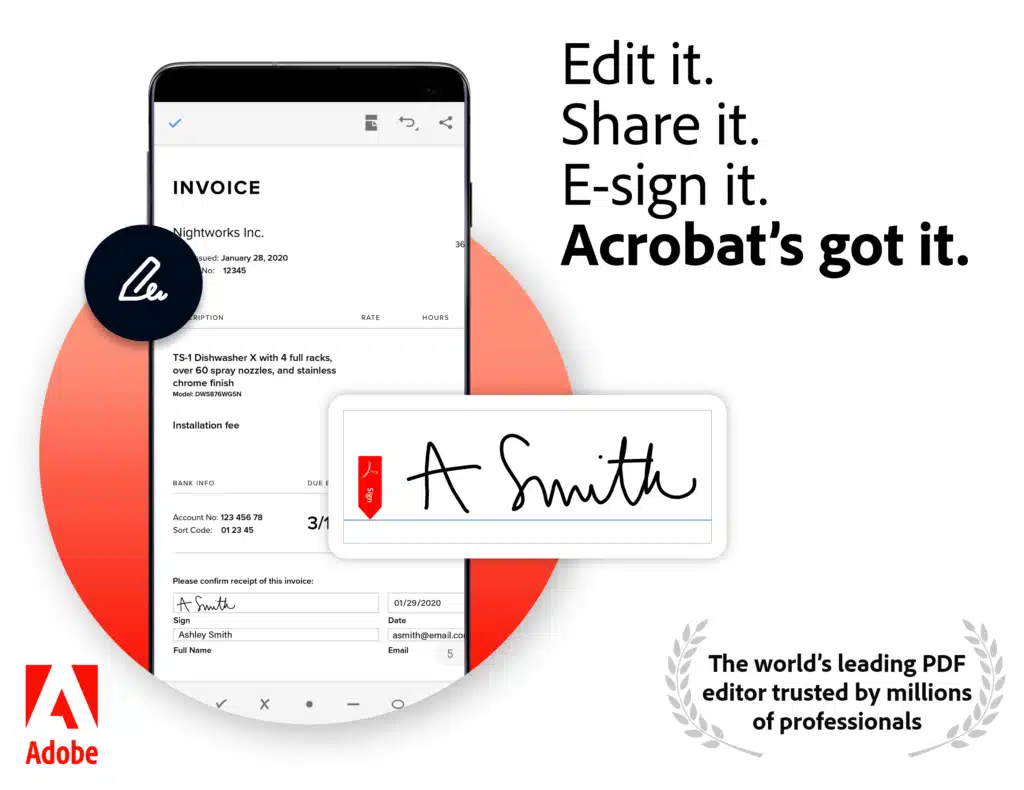 Adobe Acrobat Reader is one of the best PDF reader apps for Android that you can read, sign, comment, download, split and edit PDF files. Acrobat Reader, which supports multimedia and various documents, also makes its users very satisfied thanks to its easy download feature.
In addition, Adobe Acrobat Reader, which is compatible with Adobe Document Cloud, one of the other services of Adobe, provides its users with the convenience of accessing their PDFs from anywhere. It is the best choice of mobile users, especially with its fully compatible operation on Android.
Adobe Reader also offers its users a dark mode, thus helping to save battery. Its powerful search function allows you to find any word in the text without reading the entire document.
Adobe Acrobat Reader also offers in-app purchases for extra functionality. It works on Android 5.0 and higher Android versions.
Adobe Acrobat Reader on Google Play
---
Also Read: The 6 Best Email Apps for Android
---
DocuSign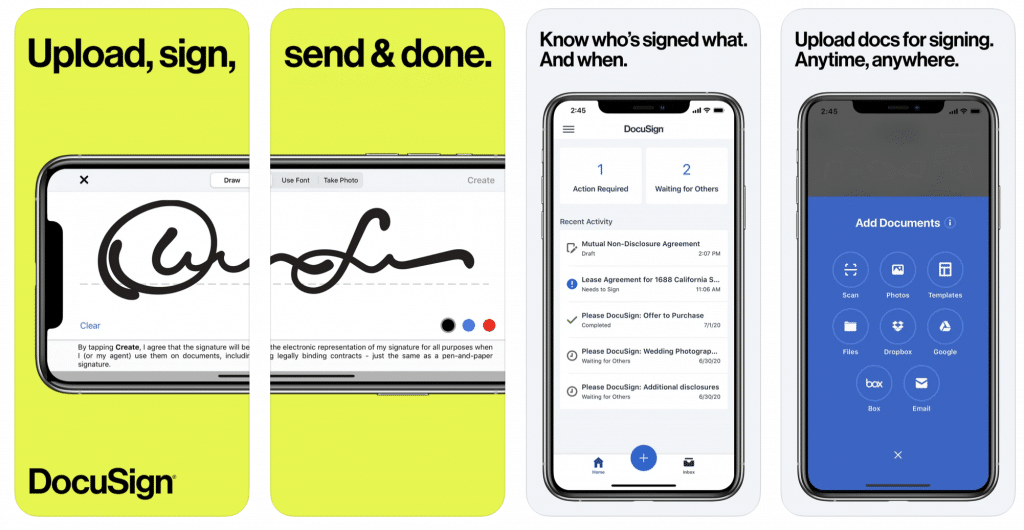 DocuSign, which appeals to those who use PDF documents for commercial purposes, offers basic needs such as PDF reading, PDF editing, PDF content creation and document signing free of charge, like its competitors. Other important features of the popular PDF reader app are offered for a fee.
---
Also Read: The 8 Best Android Keyboards
---
Xodo PDF Reader
With Xodo PDF Reader, you can view, edit and sign documents on your Android device. You can also modify your files to better suit your needs by adding, deleting and rotating pages.
Standing out with its high zoom ratio and full screen mode, Xodo PDF Reader also offers clearer reading in dark environments with its night mode feature.
An important feature of Xodo PDF Reader is that it can work in conjunction with other services such as your Google account. You can view and merge PDFs from your Android device and Google Drive. With the option to connect to other cloud services like OneDrive and Dropbox, you can access files wherever you work. Also, changes are synced so you always have access to the latest version.
This PDF reader for Android is completely free and has no paid features.
Xodo PDF Reader on Google Play
---
Also Read: The 5 Best Free VPN Apps for Android
---
All PDF
All PDF lets you view PDF files for free. It can also combine or split files, which are mostly found in paid PDF reader apps. The app is very easy to use. You can edit the PDF files you open according to your style and needs.
With All PDF, when you close a file and then reopen it, you'll find yourself back where you left off. In other words, you don't have to spend time searching for your place of stay.
---
Also Read: The 6 Best Android Launchers
---
Foxit PDF Editor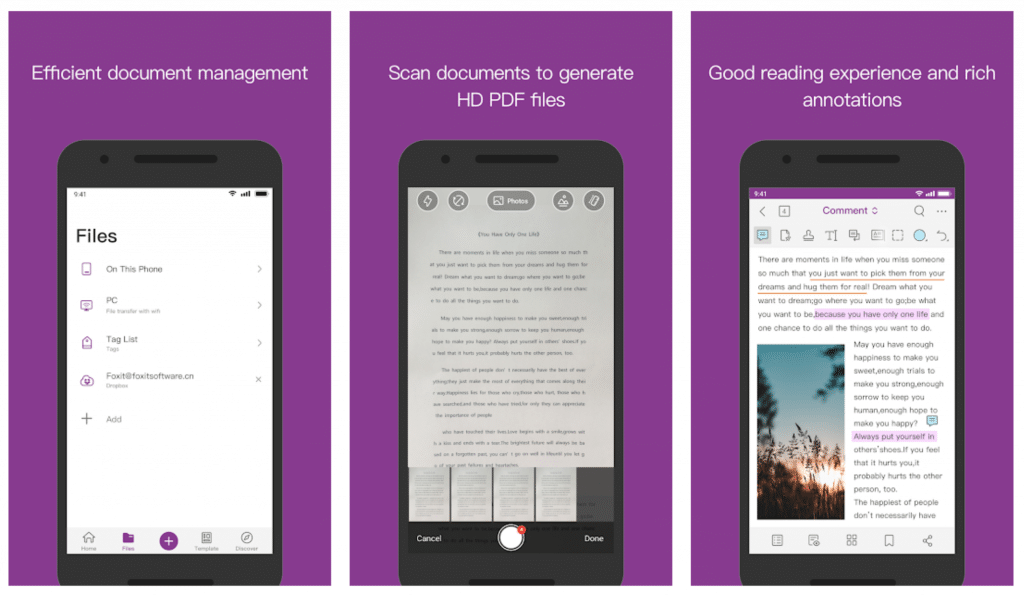 Foxit's mobile app stands out as a fast and simple and one of the best PDF reader apps that you can use on your Android devices. With Foxit PDF Reader, you can quickly open files and change the brightness and background to make your reading experience more enjoyable.
Simple tools for highlighting text and adding notes or drawings to the page are among the features Foxit offers. While the app is free on Android, certain features such as defragmenting files and password protection are only available after purchasing a subscription.
Foxit is also a PDF reader available on Windows, making it a good option for cross-platform use as well. Integration with Dropbox, OneDrive and Google Drive offers more flexibility. Finally, Foxit also allows you to export PDF files to PowerPoint, Excel and Microsoft Word.
Foxit PDF Editor on Google Play
CamScanner
Offering both Android and iOS support, CamScanner is shown as one of the best PDF reader apps for mobile devices. PDF downloading, PDF creation, PDF editing are completely free of charge, while PDF faxing and PDF storage features are paid. Those who buy the PRO version of the app also get 10 GB of storage.
---
Also Read: The 5 Best Document Scanning Apps for Android
---
WPS Office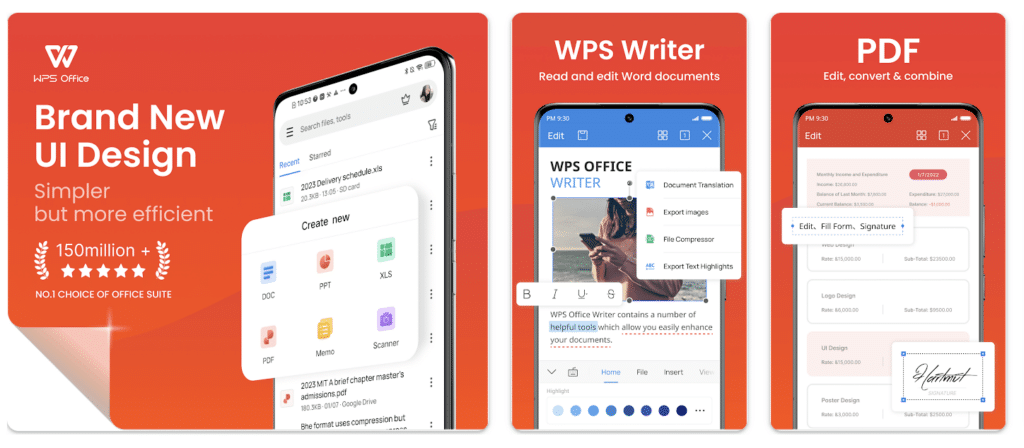 WPS Office is one of the best office apps for Android that comes integrated with good PDF reading features. You can open, crop, bookmark, print or save any PDF file in your storage to Cloud storage.
It also has Night Mode that will put minimal stress on your eyes. The app allows you to scan paper documents to PDF using the mobile camera. In addition, MS Word, Excel, PowerPoint etc. You can convert office documents created with PDF to PDF.
By upgrading to the premium version of the app, you can unlock additional PDF features such as PDF signature, PDF merge. The free version of WPS Office is ad-supported.
Fast Scanner
With a stylish, simple, and catchy design, FastScanner can scan documents and prepare them in PDF format using your iPhone's camera. In addition, the app, which has normal PDF features like its competitors, is free to use.
Some of the features that the app offers are multiple editing support, printing via Cloud Print, exporting to PDF file, and emailing scanned documents.
Librera Reader

Librera Reader, a free app, is basically designed as a book-reading application. Therefore, it supports almost all e-book formats. Among the formats it supports are 20 formats such as PDF, EPUB, HTML, RTF, TXT, MOBI and ZIP.
The app also has features such as theme customization, reading experience design, library creation, and advanced filtered search.