Social media marketing has an important position in all marketing areas. But social media has a constantly changing dynamic. Therefore, your social media management can sometimes be difficult because you may not always have the opportunity to use your PC.
Although we don't always have the opportunity to use our computers, our mobile phones are always there. Thanks to our mobile devices and mobile applications, we are now able to complete our tasks easier. So don't worry. There are also applications that you can use for social media marketing.
In today's article, we will talk about 5 must-have mobile apps for social media management. Let's start!
Facebook Page Manager is one of the best mobile apps you must have on your phone to make your social media management easier.
Facebook Page Manager and Facebook applications are quite similar in terms of appearance. This makes it easy to use.
Facebook Page Manager lets you view the performance of your content, as it shows how many people liked, commented and shared the content you published.
This mobile application also allows page administrators to share multiple page updates without any difficulty. Page administrators can also see all the pages they manage and how many managers they have.
The application allows you to view your account and privacy settings too. All these settings can be easily viewed on the homepage without the need to change tabs. The most important feature of this application is that it distinguishes between personal and business pages, thus preventing accidental shipments.
With Page Manager, you can keep your Facebook pages up-to-date even when you're away from the computer. You can download this social media marketing tool on your Android and iOS devices for free.
Our second social media management app recommendation is Feedly. If you are constantly looking for quality content, Feedly is the perfect mobile application for you.
You can add various RSS feeds to the app, including feeds from your own favourite websites and blogs, and review all content in one app. Most importantly, with the Feedly app which works with social media platforms like Facebook, Evernote, Twitter, Linkedin, you can share your favourite content very easily.
Account setup is very simple, you can create your Feedly account via Facebook and Google. This free app is available for Android and iOS.
Hootsuite is the perfect tool for scheduling your social media posts and has a mobile app too. With Hootsuite, you can easily manage all your social media accounts from a single centre.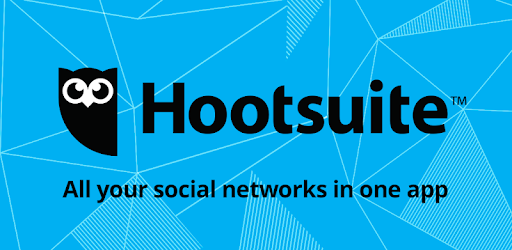 When using this social media management app, all you need to do is determine the details of your posts, such as photos and text, and determine when you want to share your post.
You can use the Hootsuite app on your Android and iOS devices. This app is free for up to 3 social media profiles.
Our next social media management app is DrumUp. This mobile application is very different from other social media management tools. It searches for content relevant to your business and provides you with a stream of up-to-date content every day. It also allows you to schedule your content on your social media pages like Facebook, Twitter and Linkedin.
All you need to access quality content using DrumUp is to fill in keywords that are relevant to your business. DrumUp will give you interesting and high-quality stories that you can share directly on your social media accounts.
DrumUp has a fairly simple interface and you can manage multiple social media accounts with this app.
You can download DrumUp for free on your Android and iOS devices to perform your social media marketing activities easier.
If you want to observe your own brand and follow the posts on social media, Mention is a mobile application prepared just for you.
The Mention app gives you an idea of ​​what people are talking about your brand and whether the rumours around your brand are positive or negative. This app is quite simple to use.
If you enter keywords that are specific to your brand, the application lets you observe them on the web. It also sends real-time alerts when your brand is spoken or written about.
You will also be informed whether your brand's comments are positive, negative or neutral, which will be very useful for developing a suitable social media marketing strategy. When you see a comment about your brand, you can see who made the comment and write a reply directly.

You can use the Mention app on your Android and iOS devices.
In this blog post, we talked about the 5 best social media management apps for you to perform your social media marketing activities much faster. You can share your recommendations or comments with us in the comment section below and visit our Mobile Marketing Blog for more blog posts!