We talked about how important social media marketing is for mobile applications, many times before. Social media is a great place especially for app promotion as billions of users use social media platforms every single day.

We keep sharing tips with you to strengthen your social media marketing strategy for mobile apps. In this article, we're going to be talking about hashtags. Why are hashtags so important for your mobile app promotion on social media? What are the best hashtag generators you can get help from? Keep reading to find out!  
What is a hashtag?
Hashtag is the name used for the # symbol, which is written without spaces and allows the content to reach more people. For example, the most commonly used hashtags from last year are #love, #life #instagood, #photooftheday, #tbt.
#tbt is one of the first hashtags that come to our minds. It stands for Throwback Thursday and used when sharing old photos that was taken on the day of Thursday, on Facebook, Twitter and Instagram. And #tb is used while sharing other old photos.
The most commonly used hashtags vary from industry to industry. For example, hashtags that a mobile marketer uses might be #MobileMarketingCampaign #mobilemarketingsolution #mobilemarketingsolutions #MobileMarketingEfforts #MobileMarketingStrategies #MobileMarketingTechniques and etc. However, hashtags that a travel agency might want to use are #travel #photography #nature #travelphotography #travelgram and etc.
Hashtags help users to tag contents so that users can easily find posts that are relevant to a topic of interest or a particular person. Although it is also used on Facebook, it is most commonly used on Instagram and Twitter to classify shared contents.
The hashtags we know today have only existed for several years. Although they were used to categorize items on chat sites used in the 90s, the hashtag concept has risen in the last few years. The fact that it was added to the Oxford Dictionary in 2014 proves how widely this word is used.
Wondering when the first hashtag was shared in the way that we share it today? Hashtag owes this increasing popularity to a tweet shared in 2007.
Shortly after this tweet shared by Chris Messina, who recommended the use of hashtags by groups, people started using hashtags to spread information about the 2007 San Diego wildfire.
The use of hashtags became more and more popular when Twitter allowed users to view relevant tweets by converting English hashtags to clickable links in 2009. In 2013, Facebook also started to support hashtags. Now, hashtags can be seen almost everywhere.

Why Use Hashtags For Mobile Apps?
Using hashtag is one of the best ways to increase your followers, promote your mobile apps and connect with your audience.
Hashtags make it easy to find posts about a specific topic or a person due to their structure and this will help you gain more likes and followers. As you share more posts about your mobile app using hashtags, the number of users who like and follow your posts will also increase.
Hashtags allow you to add your comment to an existing story. You can also use a hashtag used on a rising topic on Twitter so that more people see your posts.
As we mentioned above, users also use hashtags on Facebook but we'll focus on Twitter and Instagram where the use of hashtags is the most popular.
Using Hashtags on Twitter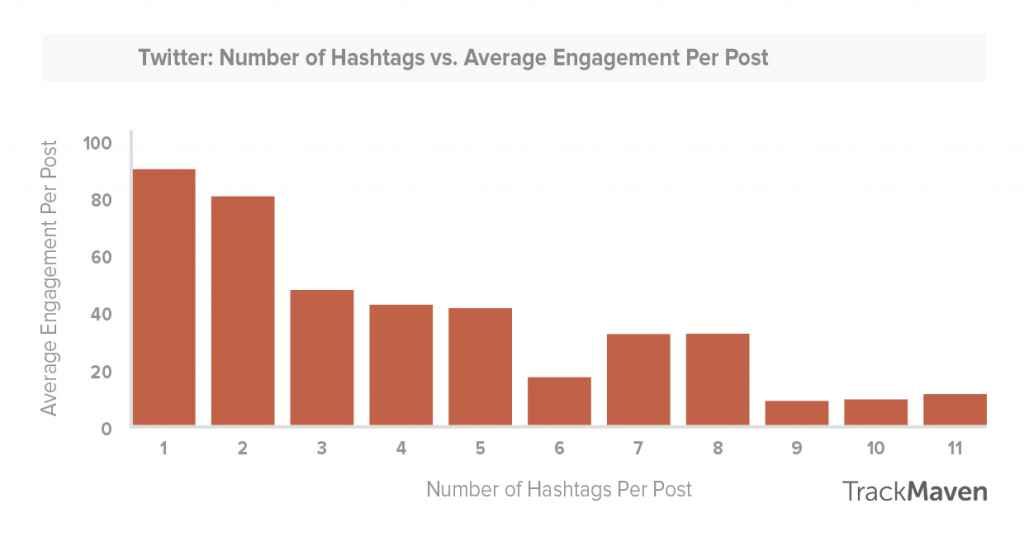 Hashtags can maximize your engagements with users when used appropriately. But they can also affect your posts negatively. For example, a survey by TrackMaven shows that engagement rates of tweets with more than two hashtags have dropped significantly while tweets with a single hashtag have the highest engagement rate. (90%)
Using Hashtags on Instagram
Unlike Twitter, the more hashtags you use on Instagram, the more engagement rates you get. However, keep in mind that using more than 10 hashtags might affect your posts negatively.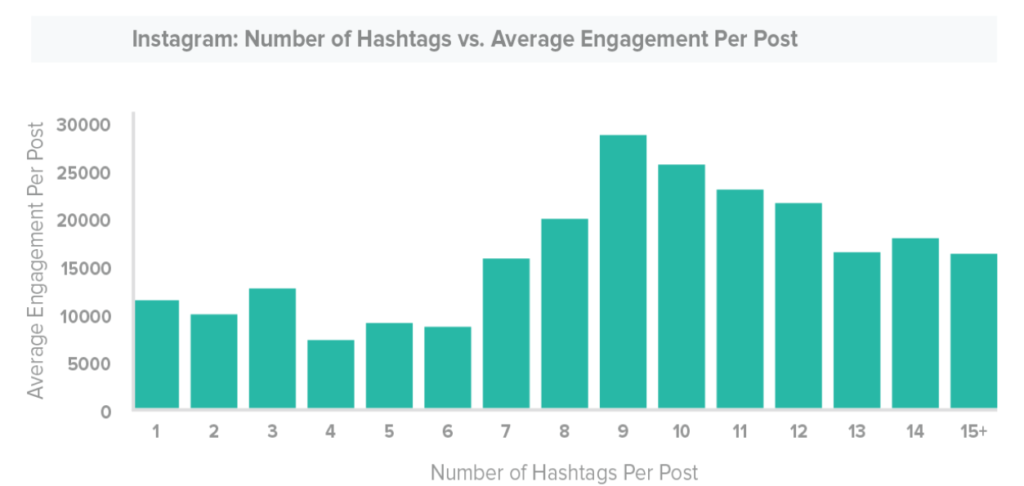 We have the right to use 30 hashtags on Instagram, but using all of this will make our content lose power, and according to TrackMaven, the optimal number of hashtags you should use on Instagram is 9.
How to Find The Best Hashtags For Mobile App Promotion?
The use of relevant and powerful hashtags is of greater importance than the number of hashtags you use. There are many hashtag generators available to find the most popular and successful hashtags related to your content. For example, All Hashtag is a widely-used hashtag generator that shows you the most commonly used hashtags for the keywords you select. 
Another hashtag generator that helps us find the best hashtags is Photerloo. When using this hashtag generator, all you have to do is upload a photo and let it create the most suitable hashtags!
In this article, we talked about the use of hashtags for mobile app promotion and shared with you the most popular hashtag generators. Let us know your opinions in the comment section below.
You can also check out our Mobile Marketing Blog page for more articles about mobile marketing. We also provide our users with the latest mobile marketing news in the industry.