You've created your mobile app but publishing it in app stores may not always be enough to reach your users. At this point, using social media platforms used by your target audience actively can help you reach your target much faster.

Today, there are many different social media platforms that are preferred by the users of all ages and socio-economic groups and the popularity of these networks is increasing day by day. These platforms are used by Internet users for many different purposes such as staying in touch with friends, sharing photos, sharing hobbies, interests, following trends, creating a professional environment and looking for business opportunities. Social media is also a good channel to promote mobile apps.
But your efforts won't be anything different than waste unless you have a strong social media strategy for mobile apps. So, how can you use social media more effectively for app marketing? Answer these 3 questions.
Who Is Your Target Audience?
We have mentioned the importance of determining the target audience many times before.
When you determine your target audience in detail according to their social status, age, gender and interests, you can have an idea about which social media platforms you can be more active in and what content you can offer them.

With a detailed answer to the question of who uses your mobile application for what purpose, you can greatly simplify your work while developing your social media strategy for mobile apps.

What Platform Works The Best For Your App Marketing?
Each social media platform has its own dynamics. Decide on which platform to share your content, taking into account these dynamics and where your target audience is located most.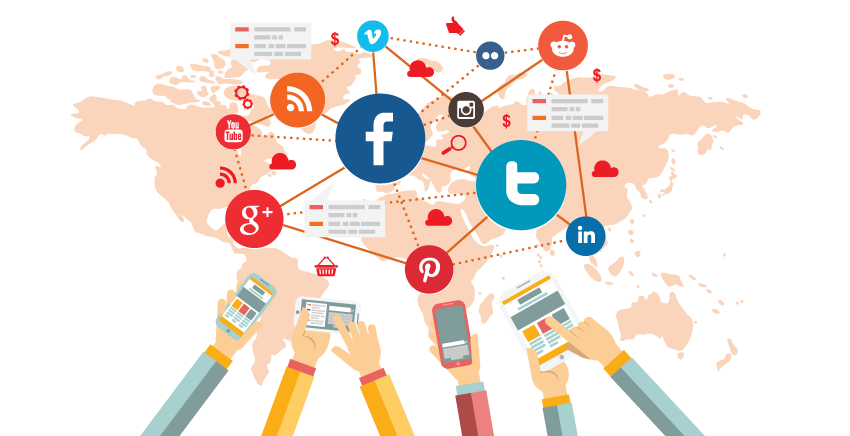 Facebook, Twitter, Linkedin and Instagram are the must-have platforms for almost all mobile app developers today. But, for example, if you have a mobile app on photography, we also recommend opening a Pinterest account. Using TikTok, the rising star of social media will provide you with great advantages too.

What Kind Of Content Will You Offer?
It is very important to produce different types of creative content for your mobile apps to share on social media. Content that is remarkable, entertaining, informative, appealing to emotions and providing benefits are very likely to be very popular on social media and to go viral in a short time. It is also beneficial to regularly create new content to use social media in the most effective for app marketing.

As we mentioned above, each social media platform has its own rules. For example, they all demand different sizes for photos and videos. You can check out our complete list of up-to-date visual sizes from here.

You can also get help from software such as audio and video tools or free stock photo platforms.

After answering these 3 questions, you will definitely improve your social media strategy for app marketing. You can read more blog posts like this one on our Mobile Marketing Blog!