As of 2020, there are more than 2,56 million Android apps and 1.84 million iOS apps available on the major app stores. As these figures are going up, it's getting more difficult for app developers to get their products more visible and climb the charts in the industry.
If you're an app developer, you know what I'm talking about. But don't worry, as Mobile Marketing Reads, we continue to share the latest mobile marketing tips and trends with you that will accelerate your path to success.
In today's blog post, we're going to be talking about how you can promote your mobile app on Reddit, the front page of the internet.
Before we start, let's take a look at what Reddit is and why you should include it in your social media marketing & mobile advertising strategy.
Get To Know Reddit
What is Reddit?
Reddit is a network of hundreds of thousands of communities called ''Subreddits'' where users with the same interests easily connect with each other. It defines itself as ''the front page of the internet''.
It was founded by Steve Huffman, Alexis Ohanian and Aaron Swartz in 2005. It is based in San Francisco, California.
How does it work?
In subreddits, redditors create discussions, share written and visual content, and also link to other websites to share news articles, blog posts and etc..
Other users engage with them by leaving comments, upvoting or downvoting their posts/submissions.
Submissions that get more upvotes, or likes, appear on the top of subreddits. If they get enough up-votes, Reddit shows them on the front page of its platform.
Besides subreddits, users are also able to connect with each other via personal messages or chat rooms.
Reddit Stats
As of 2020, Reddit gets an average of 1.5 billion visits each month.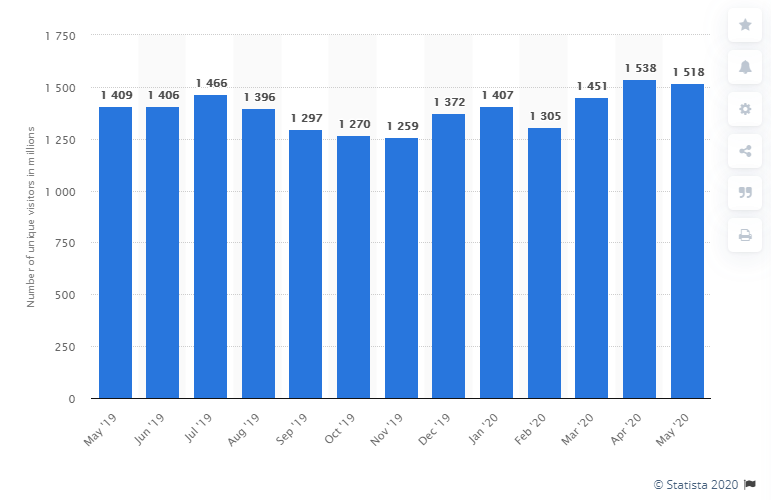 According to the company's Year In Review 2019 report, it has more than 430 million monthly active users who contributed 199 million posts, 1.7 billion comments and 32 billion upvotes just in a year.
It simply sums up why you should definitely include Reddit in your social media marketing & mobile advertising strategy.
We've briefly talked about what Reddit is and why it matters. Now it's time to find out how you can promote a mobile app on Reddit.
Using Reddit For Mobile App Promotion
In order to market your app on Reddit, you have 2 options:
1. Join Subreddits and Be An Active User
As we mentioned above, Reddit is a great place to connect with people who we share the same interests with. Why not use it to promote your mobile app?
Just create a Reddit account and find subreddits that you think your app fits.
But if you're a new user and don't have much account karma, you might not be able to post in most of the subreddits. Start with upvoting / downvoting other redditors' posts and leave comments under them.
Also, keep in mind that Reddit doesn't appreciate self promotion on a spammy level. It says "It's perfectly fine to be a redditor with a website, it's not okay to be a website with a reddit account.'' You can check out Reddit's self promotion guidelines for more.
In the meantime, its is also worth noting that subreddits are able to set up their own rules. Don't forget to check them out.
In short, make sure all of your posts are high-quality, look organic and not spammy.
Just give other Redditors what they'd like to engage with. Talk to them, answer their comments no matter if they're positive and negative.
Creating an active profile on Reddit takes time and patience. But if you take the correct steps, you'll be satisfied with the results.
Create Reddit App Install Campaigns
If you want to promote your app more quickly and effortlessly, good news! Reddit also allows users to create and run app ads on its platform.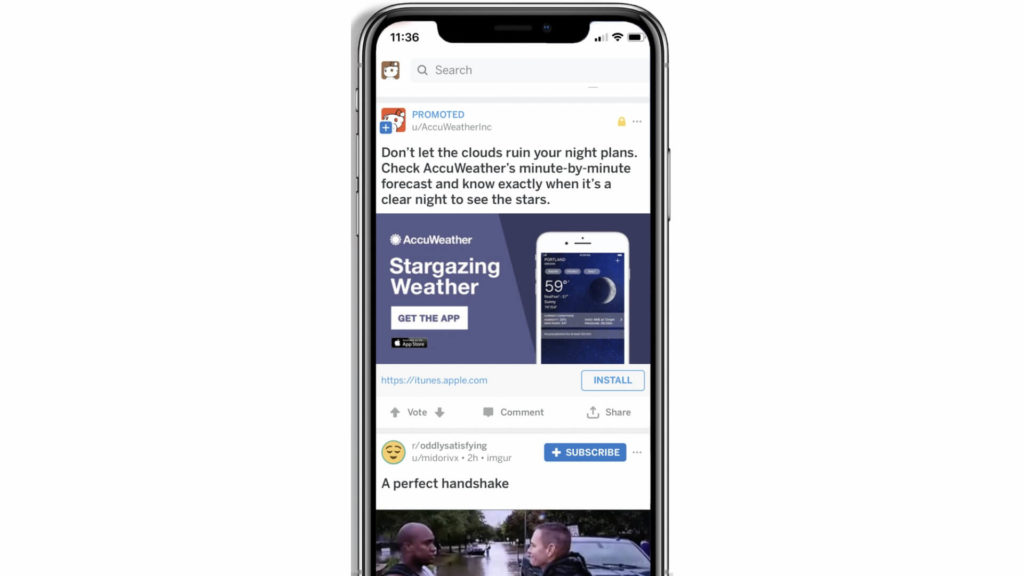 Check out this quide to find out how you can build a Reddit app install campaign.
As well as app ads, you can also promote your posts and be more visible to users on the platform without needing for upvotes and comments.
---
Let us know what you think and check out our Mobile Marketing Blog for more blog posts like this.