Reddit, the Internet's oldest social network, added a new Snapchat integration to its sharing options on Monday. Now users can share Reddit posts with their Snapchat stories. This new feature, which is currently only available to iOS users, will soon be available to Android users.

"Reddit empowers discovery and discussion that many Snapchatters love. With this integration, Snapchatters will be able to share interesting posts they find, adding new context and conversation-starters to their Snaps,"

Ben Schwerin, VP of Partnerships at Snap Inc.

Users will not be able to share the contents of any community in Reddit under the new feature. For now, Reddit only allows you to share content from communities that are safe to open at work and are well placed on the platform.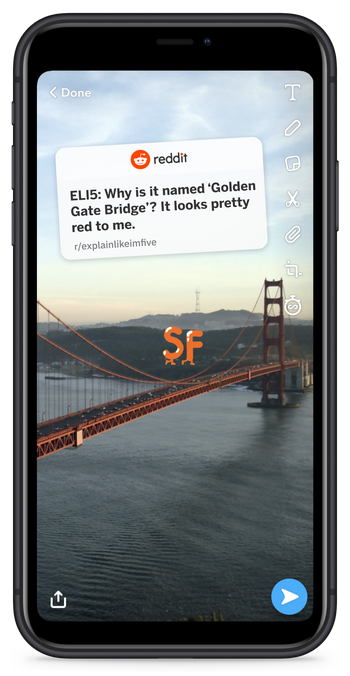 To take advantage of this new integration, users simply select Snapchat by clicking the share button of the content they want to share. After selecting Snapchat, users are able to send the post as a private message or share it in their Stories.

Vaibhav Sahgal, Reddit's head of Growth Product, said that Snapchat is the first platform whom they are testing a content sharing integration with, and they are very excited about it.