Mobile advertising has become an inevitable part of the advertising ecosystem as the number of mobile devices and mobile apps has exploded. While app developers and app owner companies try to reach out to the right people at the right time, mobile device owners look for the best mobile apps for their needs.
According to comScore, 90% of mobile minutes is spent on mobile apps and Flurry says mobile app usage grows 6% year-over-year. Amid the harsh competition and massive increase in the time spent in mobile apps, mobile app developers and mobile advertisers have started to focus on the quality and the user friendliness of their mobile ads instead of quantity.
Following the mobile app and mobile advertising trends and statistics is important to create an up-to-date and successful mobile marketing and app development strategy and this is why we collected mobile app and mobile advertising statistics of 2020.
Mobile App Statistics (2019 – 2020)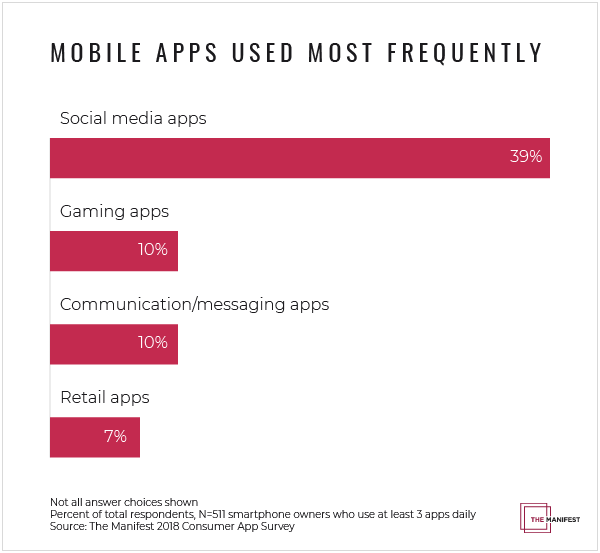 Mobile app users spend 77% of their time on their favorite 3 apps. 96% of time is spent on top 10 apps and the average number of mobile apps used monthly is 25. This means in-app engagement is as important as user acquisition. Your app needs to be among the top 10 apps of your users to generate revenue and to keep your mobile advertising efforts ROI positive. (comScore)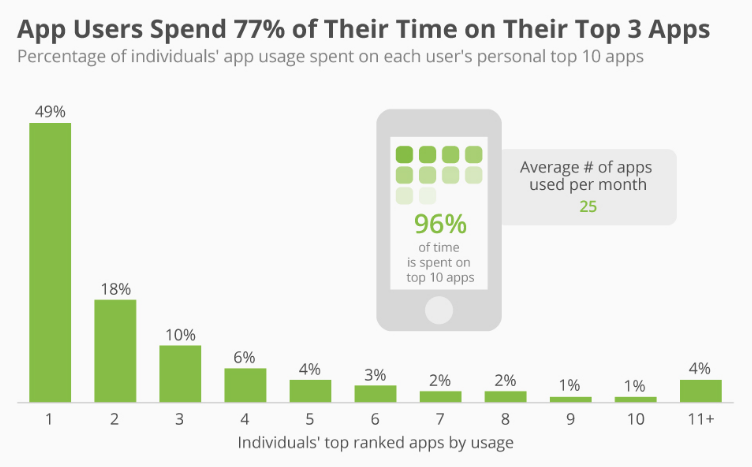 As of April 2019, an average app user is returned to the app 11 times and more.
As of April 2020, music app users were the most engaged app users with an average of 2.79 sessions per day. (Adjust)
According to the Adjust's Mobile App Trends Report 2020, the Hyper-casual game category was dominating the top 10 charts of Google Play and App Store during the third and fourth quarter of 2019. (Adjust)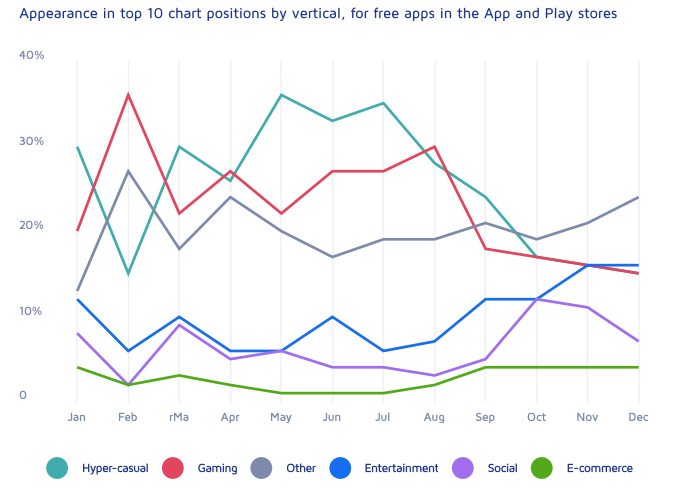 By the end of 2022, user spending on apps in Google Play and App Store is expected to reach $156.5 billion. (App Annie)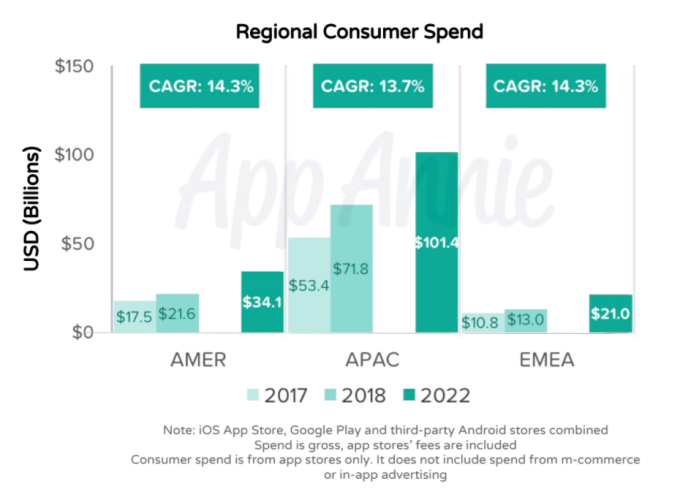 Mobile Advertising Statistics (2019 – 2020)
Mobile ad spend worldwide is expected to surpass $240 billion by 2022. The worldwide spending was $189 billion in 2019. (Statista)
Mobile ad spend in the USA is forecasted to reach $91.52 billion by the end of 2020. (eMarketer)