The importance and market share of the advertising industry is increasing day by day. Product and service owners who want to reach their target audience in the easiest and most effective way are using the power of advertising and they observe big increases in their profit rates.
As a result of digital marketing overcoming traditional marketing, digital advertising is now more important than traditional advertising. Online advertising, which has entered our lives with computers becoming more popular, has been of great importance in the advertising sector for many years. However, the increasing use of mobile devices, especially in recent years, has led mobile advertising to outdistance online advertising.
So why does mobile advertising work better than online advertising? Today's blog post will focus on this topic. Here are the 5 main reasons that put mobile advertising ahead of online advertising.
Increasing Mobile Device Usage Stats
As we have just mentioned, the usage statistics of mobile devices have increased significantly in recent years. Once wealthy people could only use mobile devices, nowadays almost everyone has at least one mobile device. Let's take a look at some statistics.
Find more statistics at
Statista
According to Statista, the number of people owning a smartphone was 3.2 billion in 2019. This figure is expected to be 3.5 billion by 2020.
Did the increase in mobile devices change the habits of internet use?
Well, the answer is definitely yes! Most users now use mobile devices rather than desktops to access the Internet. This means that most Internet users are now on mobile, which is just one of the reasons why mobile advertising works better than online advertising.
Mobile Offers More Ways To Reach A Target Audience
Most of the ads shown to computer users are shown only through browsers. So in online advertising, you need to enter a browser to be shown ads.
But mobile devices offer multiple ways to reach a target audience. You can reach them through many ways such as internet browsers, SMS ads, multimedia messages and mobile applications!
More Engaging Ads
As a result of the increased use of mobile devices, the popularity of mobile apps has also increased. Today, there are millions of mobile applications in major application markets such as Google Play Store and Apple App Store, and billions of users use them every single day. This made mobile applications a unique place to show ads, and the number of formats of mobile ads has continued to increase.
Mobile advertising offers more engaging ads than online advertising. For example, users can now even play games with ads thanks to playable ads. This, of course, helps to increase the engagement and ROI rates of the advertisements.
Better Targeting
Another reason why mobile advertising works better than online advertising is that targetting in mobile advertising is better and easier.
It can be difficult to carry your desktop with you all the time. But your mobile devices are always with you. And in addition to your demographic data such as age and gender, these devices can also access your constantly changing information.
For example, if you are a frequent traveller and stay in hotels and have just travelled to London, your mobile device will likely show you the ads of hotels located in London. However, it is not possible to do this in online advertising.
No Ad-Blockers
Although major Internet browsers like Google want to end the use of Ad Blockers,ad-blocking software are still widely used today. It is just like a bug in online advertising.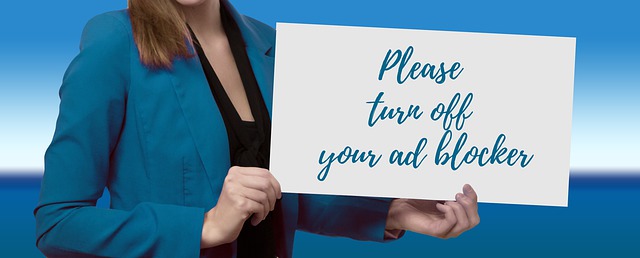 But this is not the case in mobile advertising and this is another reason why mobile advertising has more fruitful results than online advertising.

In our blog post, we compared mobile and online advertising and talked about why mobile advertising works better. Don't forget to share your thoughts with us in the comments tab below. You can visit our website for our other articles.