The mobile application industry continues to grow and the number of mobile applications in the application markets is increasing day by day. Because, every day millions, even billions of users spend hours on mobile applications. This has also made the mobile advertising industry very profitable for application developers.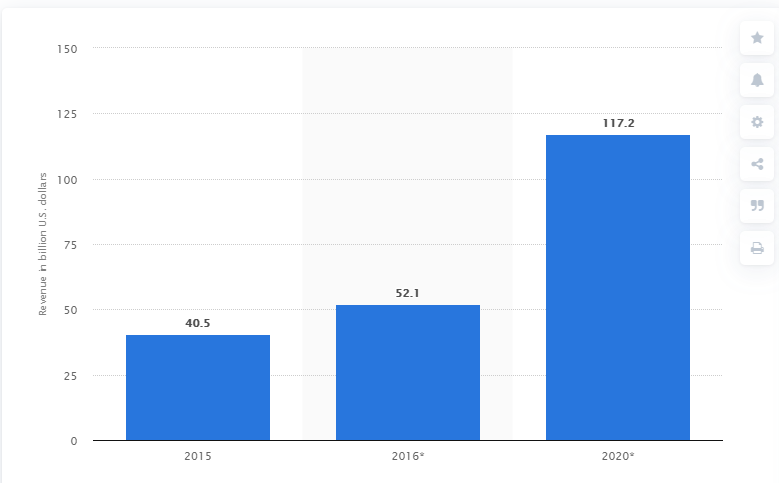 According to Statista, in-app advertising revenues will reach $117.2 billion in 2020. If you have a successful mobile application and a powerful advertising strategy, you can easily get your slice of the cake.
If you want to monetize your mobile application, you must have heard mobile ad mediation before. In today's article, we will talk about it, which is quite profitable for app developers in many respects.
So, what is mobile ad mediation? Why is it so popular? How does mobile ad mediation work? Continue reading.
What is Mobile Ad Mediation?
As we said above, the mobile application industry, which is becoming more and more important, has enabled monetization for application developers. Developers who want to monetize their applications often turn their ways to mobile advertising.

Mobile ad networks are also very popular in the world of mobile advertising. These networks bring advertisers and publishers together, making mobile advertising much easier. For more information about mobile ad networks, you can read this article.

However, there are hundreds or even thousands of Mobile Ad Networks available today. This can make it difficult for developers to choose. At the same time, this diversity makes it more difficult for mobile ad networks to stand out from the crowd.

Mobile ad mediation offers a very effective solution to these problems. With Mobile ad mediation, you can integrate 2-10 or more advertising partners into your mobile app. And you can do this without adding hundreds of SDKs to your application.
At the same time, mobile ad mediation offers higher CPM rates. Because you have to accept the prices offered to you when you work with an advertising partner. But when you work with more than one mobile advertising partner, you have the opportunity to choose the most profitable prices for you. In addition to this, mobile ad mediations also offer better fill rates.
We talked about what it is. Now let's see how mobile ad mediation works.
How Mobile Ad Mediation Works?
The working principle of mobile ad mediation is very simple. Although application developers can run this system on their own, they usually get help from a mobile ad mediator.
A user opens your application and starts navigating.
In the meantime, your app sends an ad request to the app mediator.
The ad mediator then analyzes this request and informs the various advertising partners.
Advertising partners start competing for the ad impression.
The advertising partner with the highest bid wins the competition and his ad is displayed.
The entire process takes place in milliseconds, allowing you to display the right ads to your users in a very short time.
In this article, we talked about mobile ad mediation. Don't forget to share your comments with us and visit our website for the latest news and blog posts from the mobile marketing industry!