WhatsApp, the popular messaging application, is working on a very important feature. Apparently, group messages in WhatsApp will destroy themselves within the time interval that users set. Thanks to this new messaging system, the application will take up less space on mobile devices.
A new feature has been discovered in WhatsApp's Android and iOS beta updates. The new feature that is currently being developed automatically removes messages after a certain period of time and users can set this period.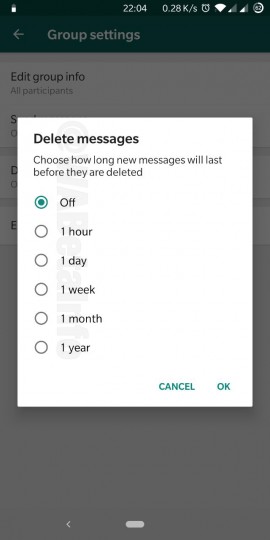 The fact that groups usually have too many messages can take up a lot of space on the phones. But users will be able to get over this problem.
With the new WhatsApp feature, group administrators will be able to set the time. This feature can be disabled if they want.
It is not yet clear when the new feature will be added to the application. What do you think about this new feature WhatsApp is working on?
Don't forget to check out the other Mobile Marketing News to stay in touch with mobile marketing!