In the past two years, WhatsApp has been testing different features and measures to control misinformation through messages. The company limited the number of messages that have been forwarded more than five times in a chain in January 2019 and this April, they started to mark messages with a high number of forwardings, letting the recipient of those messages that it didn't come originally from a close contact.
Now, WhatsApp announced that they have added a new feature called Search the Web in order to let users search on the web if the information in the message is accurate or not.
Users will see a magnifying glass button next to the frequently forwarded message to make a search and to find other sources about the information to avoid their doubts about the accuracy of an app.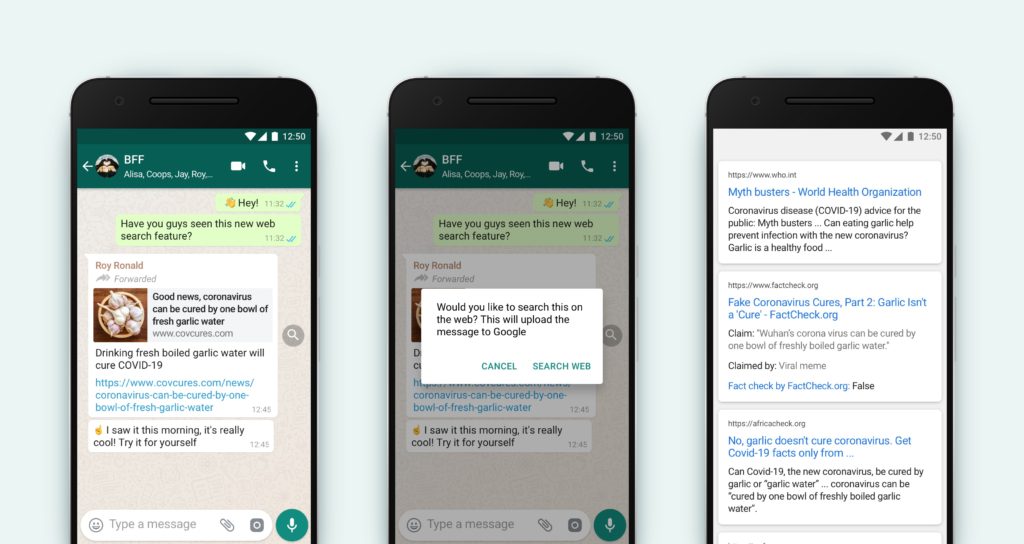 The feature works by allowing users to upload the message via their browser without WhatsApp ever seeing the message itself.
The Search the Web feature is now available in Italy, Mexico, UK, Spain, Ireland, Brazil, and the United States.