Google has begun to retest a feature tested in the beta process of the Android 10 operating system, which was released in recent months. The technology giant is testing Facebook Messenger-like floating conversation bubbles in the Messages app.
Google launched the Android 10 operating system in May and a feature was added in the 2nd beta update of this operating system. However, the company later removed it. Now Google has restarted testing this feature.
The feature is almost identical to the system Facebook uses in its Messenger app. As you may know, when someone sends you a message in Messenger, the profile photo of the person who sent the message appears on the screen of your phone as a bubble. It looks like Google is getting ready to add the same feature to its Messages app.
Chat bubbles will look like this: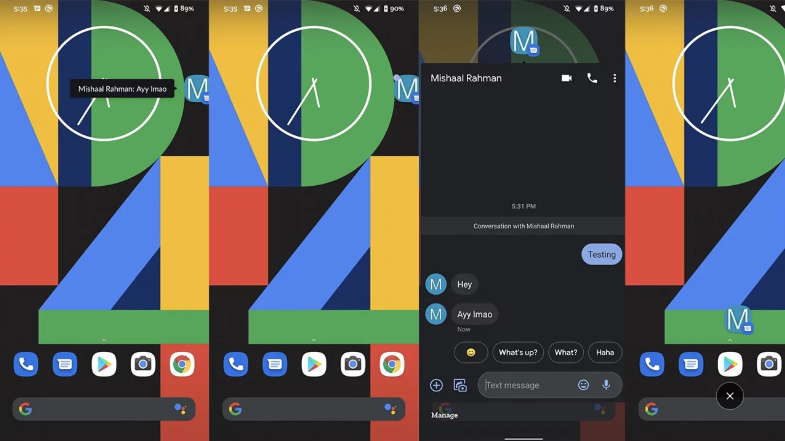 The currently tested feature is expected to be released in Android 11. If you are an Android 10 user, you can activate the feature from the Developer Options menu and start testing it.